---
Lifestyle
Luxglove Expands into Rare Whisky
The online marketplace expands their stock from a private collection of Japanese and Scotch whisky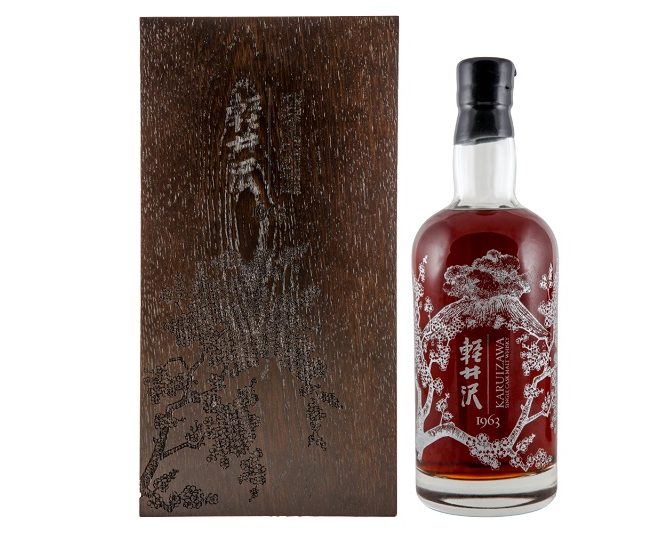 Luxglove, the online marketplace for luxury items based in Singapore, has expanded into curating rare whiskies for sale as well. The site works as a platform for individual sellers and dealers to place their valued collectibles for sale and the team takes pride in their careful selection of goods – requiring the items to be vetted for approval before being put up for the wider market. While they're starting off in Singapore, there are plans to expand to other cities in the future.
The site previously dealt with Art, Furniture, Collectibles, Watches, and Jewellery. Now they're featuring precious whiskies from a private collection of Scottish and Japanese brands, including names such as Yamazaki, Karuizawa, Macallan, and Bowmore. We take a look at a few options in their inventory:
Yamazaki 50 Y.O. First Edition bottled in 2005
With only 50 bottles produced, this very first edition of Yamazaki 50 years old, is as rare as they come. If you have about S$85,000 (US $62,778) to spare, then this would be an interesting investment. The highest priced single malt whiskey in Japan, was vatted from an extremely rare, slowly aged, mature key malt that was meticulously chosen from Suntory's exclusive cache of whiskey malts. While we have not had the opportunity to savor the expertly crafted whiskey, we hear that it has an sweet-sour aroma with a full-bodied yet mellow taste. The slightly smokey, mild woody aftertaste and deep red colour of the spirit, is attributed to the Mizunara Cask in which it was stored.
Macallan (The) LALIQUE 60 Y.O. OB
This S$60,000 (US $44,310) bottle of whiskey is one of the rarest and oldest whiskeys to have been bottled by The Macallan distillery. Stored in a beautiful Lalique IV decanter, it is described to have hints of cinnamon, blackcurrant and toasted apple with a lightly fired malt caressed by peat. With a sweet cherry colour, the 60 year old edition available on Luxglove, comes with a seal to ensure that it retains its full flavor.
Karuizawa 50 Y.O. 1963 OB
With the distillery shut down in 2001 and a scarce stock left in the hands of a few bars and collectors, any bottle of Karuizawa whiskey is pretty much a legend. The Japanese distillery, located at the base of a volcano that is still live, had imported high quality Golden Promise barley from Scotland aged in sherry casks, but their business eventually became unsustainable and they were shut down. This 50 Year Old, one of 131 bottles released that year, has been bottled exclusively for the Taiwanese Market and it is the second oldest Karuizawa ever bottled. The fact of its rarity makes the taste of it nigh impossible to fathom, unless you're willing to fork out S$60,000 (US $44,310) for the experience of owning it. Take note, though, that every drop tasted can never be replenished.
For more sales you can check out the site at www.luxglove.com
Images courtesy of Luxglove
---