---
Lifestyle
Father's Day Gift Guide 2017: Treats from Cartier, Macallan, Burberry and more
For the ones who never failed to make us laugh through the years. Celebrate Father's Day with these gifts
Mother knows best but Dads know the rest. We scratch our heads and scramble each year wondering what to get for the woman in our life who has given us life and instilled in us a level of common sense that would have escaped even the best of us. Since we've given Mum a little love this Mother's Day, let's turn our attention to the steadfast superheroes who never fail to cheer us on. With Father's Day a little over a month away, we want to avoid the usual melodramatic meltdown that we faced just a week ago in trying to figure out what to get the man in our life.
That special man may or may not share a biological relationship with you but should he have left a positive influence in your life and tie with your mother as your No.1 supporter, then there is no better reason to celebrate his presence than on Father's Day. Sometimes, getting him a necktie or cufflinks may not be the best way to repay him for those times he taught you how to ride a bike or for taking your side during a fight with Mum. Instead we present you with a few suggestions that would be a unique way to say "Thanks!" to your superhero and partner in crime.
Whisk Dad away on a father-child vacation
Como Metropolitan Bangkok's Facade
The Ritz-Carlton, Bahrain

Inside Como Shambhala Urban Escape's treatment room
After years of sponsored your trips, treat the man that has been toiling away to give you the best with a fancy getaway! For some private zen time with Papa, consider jetting to the Ritz Carlton Bahrain. With a private marina and a magnificent beachfront view, treat the King in your life to a taste of luxury living. Other than the amazing sights and facilities, the Ritz is also home to eleven stunning restaurants, perfect for the Dad with a huge appetite!
If you're looking for somewhere closer to home, hop over to the COMO Metropolitan Bangkok for a weekend of wellness. Home to the exquisite COMO Shambhala Urban Escape, we're sure Dad will love a massage or two to ease his weary bones. On top of that, surprise Dad with a dinner at Nahm — one of the world's best restaurants — located right on the Hotel's premises!
For the Dad who's always on time (or late)
Tag Heuer Carrera-Heuer 02T
Drive de Cartier
If you're the one with a dapper Dad, try the classic vintage inspired Drive de Cartier. This watch is such a timeless piece that we've covered it in last year's gift guide as well, hop on over to see the full specifics. If you want a little more quirkiness, what about Tag Heuer's Carrera-Heuer 02T? At an extremely affordable price for a tourbillon, the 02T comes sleek in un-coated titanium lugs and a black alligator straps. What's more, the watch is water resistant to 100 metres, perfect for the modern adventurous father.
Whiskey for the Dad that wants to unwind
Theo Fennell USA Space Shuttle ARES V Tequila Set
Macallan Edition No. 2
Wiggle your way into favourite child status with some whiskey! Macallan Edition No. 2 is the follow up to Macallan Edition No. 1, and is better than ever with the essence of seven hand-picked oak casks. The whiskey has notes of fruity richness and spices, making it the perfect drink after a long day at work. With an inviting shade of gold, there is no better trophy than this for the No. 1 man in your life.
For something that will really shoot you straight to the top of the fave child list and leave your siblings green with envy, check out the Theo Fennell USA Space Shuttle ARES V Tequila Set. Artfully created by the fine jeweller, the unique set features a handmade model of the USA ARES V Space Shuttle. The interesting thing about this are the six shot glasses, measures, side burners for salt and a base for lemon wedges that form the model!
Grooming products for Dad to stay fresh
Everyone loves a good scent! Gift Dad with Burberry's Mr. Burberry Eau De Parfum this Father's Day and keep him smelling great all day. A masculine yet subtle scent is just what he needs in an everyday fragrance.  You could also top it up with the limited edition Mr. Burberry grooming line which features aftershave balm, hair and beard clay—perfect to make him feel fresh even when he has late nights.
Get Dad to stay youthful—starting with skincare
Sisley Super Soin Solaire SPF50
Murad Retinol Youth Serum
Murad Eye Lift Firming Treatment
It's not only Mums that are afraid of aging. This Father's Day, why not fill your basket with skincare products to help Dad maintain his youthful self? The Sisley Super Soin Solaire SPF 50 ($210) is easy to wear but yet offers high coverage. Chock full of anti-aging properties, this product rejuvenates and moisturises the skin, keeping it as radiant as the sun.
Dads often stay long hours at work, so we recommend picking up one of Murad's multiple products to give him an extra boost. The Murad Eye Lift Firming Treatment (S$138) injects moisture into the delicate eye area and instantly fills and smoothens lines, perfect for Dads that toil late into the night. In addition, the Murad Retinol Youth Renewal Serum (S$190) is a fuss-free product that gently minimises deep wrinkles and lines with no added side effects.
For the fathers crazy about technology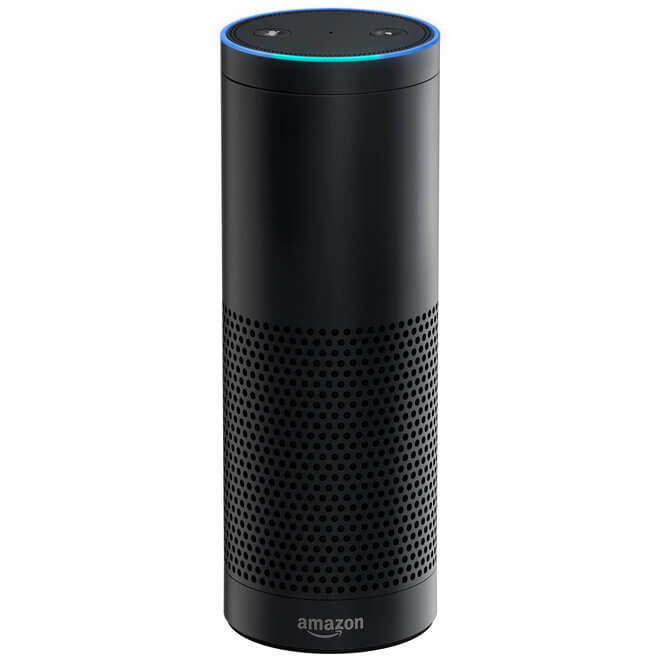 Most Dads have an obsession with tech, so why not get them one of the hottest products on the market! Word on the street is that the Amazon Echo is the tech must-have of the season. A voice activated system, the Echo connects to the Alexa voice service and is able to make calls, control household appliances and play music. This smart assistant will ensure that you won't ever have to grab the remote or turn on the radio for Dad ever again.
---