---
Style
On Newsstands Now: WOW Singapore Summer 2019
The Summer 2019 issue of WOW is out now, with a strong focus on copper alloys in watchmaking, including the cover watch, the TAG Heuer Autavia Isograph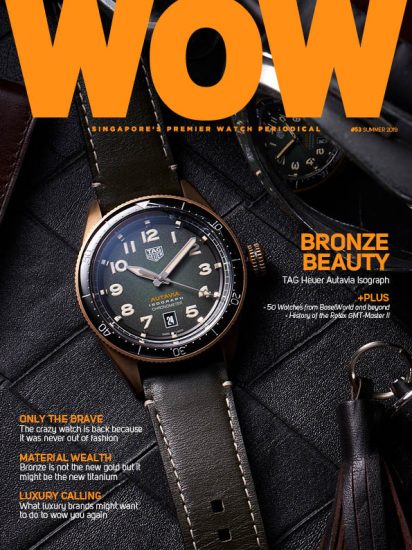 Out on newsstands now, WOW Summer 2019 goes big on bronze, with a full fifth of the issue dedicated to the subject. A material that was once very niche, bronze is now everywhere in watchmaking, covering a vast spectrum of brands. The issue covers a spread of these new options, ranging from the likes of the very accessible Arbutus all the way to fine watchmaking options from Montblanc and Panerai.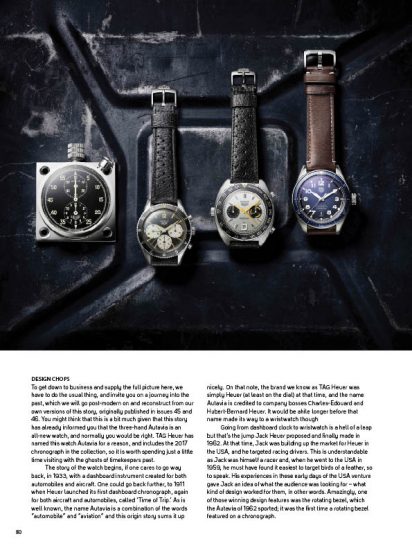 The cover star of issue #53, the TAG Heuer Autavia Isograph, makes the case for the subtle appeal of bronze watches. Although this new collection from TAG Heuer is available in other materials, the team could not resist elevating the bronze version. The resulting vintage look of the case makes for a sharp contrast with the innovative new balance assembly at the heart of the automatic TAG Heuer Calibre 5.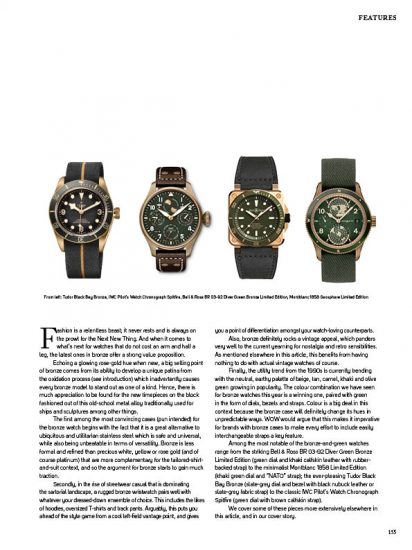 Elsewhere, the issue gets to grips with the best and brightest from BaselWorld 2019, and beyond. More than 50 watches get a shot at the limelight as the editors of the various editions of WOW select their favourites.
The Summer issue also marks the return of former editor Ashok Soman, who is back at the helm of the magazine. "I think of WOW as a tool magazine in the way that a Rolex Sea-Dweller is a tool watch. No matter how much it changes over the years, it hews close to its DNA. The bottom line is that WOW is a survivor, and so are its alumni. Wherever we are, we're never too far from our roots," said Ashok, Editor-in-Chief WOW Singapore.
---