---
Lifestyle
Changi Airport: Best in the World
The results are in and Singapore has come out on top for the world's best airport.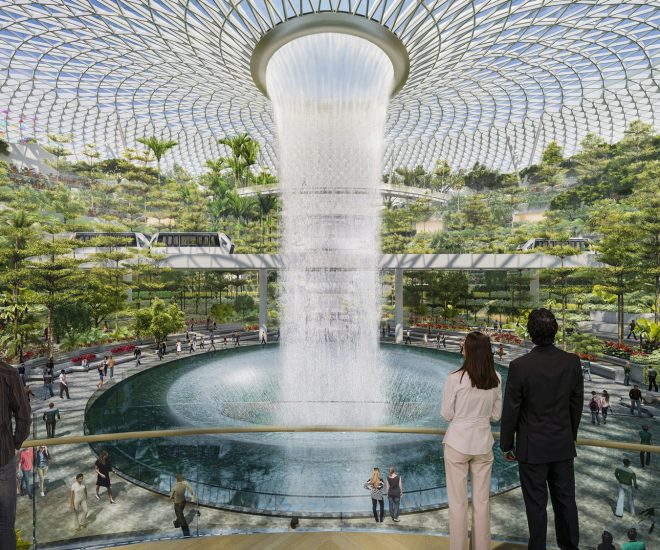 For four years running, Singapore's Changi Airport has been crowned the best airport in the world by the World Airport Awards. Beating three of Japan's international airports, the crown jewel of Singapore's tourism industry and the first point of contact between tourists and the island puts in a lot of effort to ensure that it retains the title. We don't mean to toot our own horn here but we must give credit where it is due.
With features such as rooftop gardens, movie theaters, free foot massages, and even free sightseeing tours into the city for those flying into the country, the airport has certainly raised the bar in terms of passenger experiences. It does sound more like a haven for passengers or a holiday in itself than a stressful place of transit, and the staff behind Changi Airport are far from done by the looks of it.
Come 2018, the Jewel Changi Airport, will join the already entertaining facilities and activities available. The bio dome complex will be home to an indoor forest, walking trails and gardens as well as a 40-meter tall Rain Vortex that will be the world's tallest indoor waterfall upon its completion.
The best airports ranking was determined from the results of 13 million surveys by passengers of 112 nationalities. Their satisfaction levels were rated from check-in to departure, across 39 indicators and involved 550 airports.
Here is the complete list of the World's Top 10 Airports for 2016:
1. Singapore Changi Airport
2. Incheon International Airport
3. Munich Airport
4. Tokyo International Airport
5. Hong Kong International Airport
6. Chubu Centair Nagoya
7. Zurich Airport
8. London Heathrow Airport
9. Kansai International Airport
10. Hamad International Airport
---