---
Culture / Art Republik
Top Jewelers Exit Paris Biennale des Antiquaires
Only four high jewelry exhibitors are left. The art fair will also undergo many changes, including its inaugural haute horlogerie display.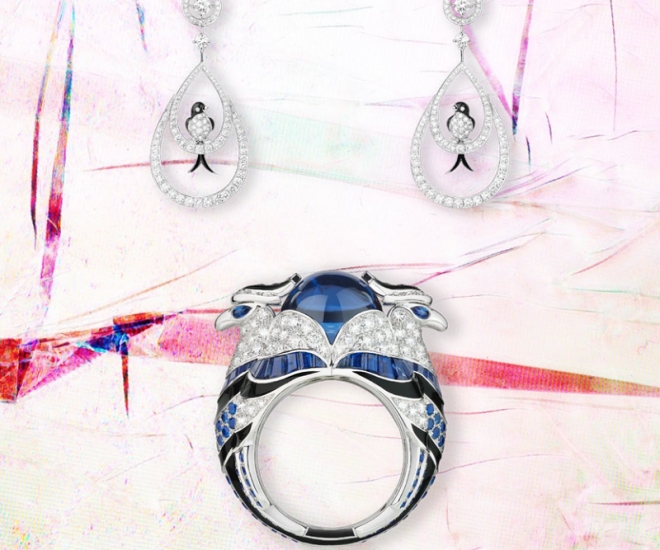 Winds of change are blowing in the world of art, antiques and jewelry. Heralded as one of the world's most important such fairs, the Paris Biennale des Antiquaires will see its last run as a biannual event and, we presume, its last as the Paris Biennale des Antiquaires. Come 2017, the art event will be reinvented as an annual event (although admittedly, Paris Annuale des Antiquaires doesn't have as nice a ring to it).
Even so, this year's event will see a 30 percent increase in size, with a minimum of 113 galleries from 12 countries, making it the year's largest such event. The mantra is go big or go home, and that is exactly what some of the world's top jewelers did, according to the reports we are seeing, following on the heels of Cartier's announcement that it would stay away earlier this year .
Event organizers Syndicat National des Antiquaires' renewed focus on antiques sat badly with many high jewelers, leading to the exodus,. Seriously, it is a veritable Jexit. Among these are familiar names such as Chaumet, Piaget, Van Cleef & Arpels (whose image from the ongoing Art and Science of Gems exhibition at MBS Singapore is showcased top), Boucheron and Bulgari, dramatically thinning out the ranks of high jewelry exhibitors. In fact, just four remain. It says a lot that this year's largest accessory brand is first-time exhibitor Cindy Chao. The fair also marks her inaugural public exhibition.
Nevertheless, this year also marks the first historical non-selling timepiece exhibit by the Fondation de la Haute Horlogerie (FHH), so at least there's a twist here. If that name sounds familiar, that's because the FHH are the organizers of the Salon International de la Haute Horlogerie and actually represent the entire Richemont Group; Richemont is the parent company of Cartier, Piaget and Van Cleef & Arpels, among others.
The Paris Biennale des Antiquaires will open September 10 at the Grand Palais, and will be held for nine days. For more information, visit the website here.
---