---
Style / Beauty
White-Out: 4 Lightening Cosmetics
When beauty brands launch their long-awaited whitening skincare, several also introduce makeup that complements or enhances your newly-radiant complexion.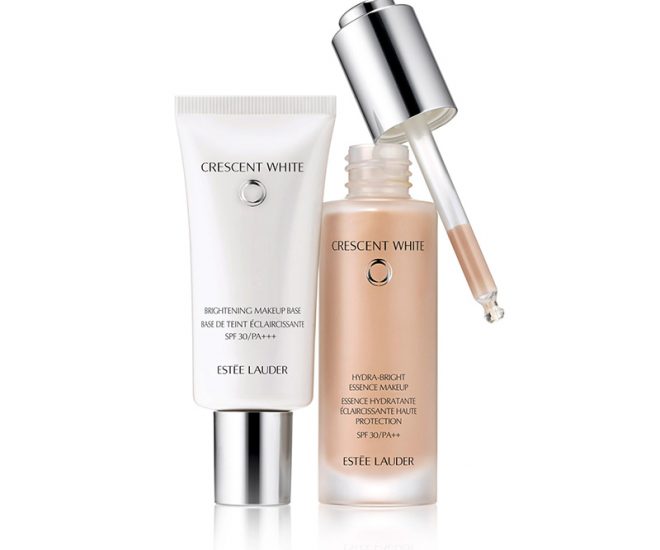 It's that time of the year again, when brands launch their range of whitening products and skincare and we feel that it is only fair that we share our picks for the season. With some help from the team at L'Officiel Singapore, we present you with a few products that you can incorporate into your skincare routine, for that flawless, radiant finish.
Powder Power
In makeup, loose powder has always been the sidekick to its more technology-driven and ingredients-packed compact or liquid counterparts. But not the Chanel Le Blanc UV Protection Whitening Loose Powder SPF50/PA+++ ($82). If you ask the lab folks who produce makeup, they will have you know that it's always a tough job combining a high SPF with light textures. This formula has a super-generous SPF but also melts easily into skin, leaving a sheer finish and a velvety feel. It also doesn't lose out on the ingredients list, with pearl light pigments that make your complexion look luminous, as well as a special pearl extract and a licorice extract to brighten up sallow skin tones.
Base instincts
Once upon a time, we were happy enough with makeup bases in that one nude or whitish shade. But they have gone all techni-colour now. Cue the Dior Diorsnow Brightening Makeup Base Colour Correction SPF35/PA+++ ($84 each), which come in three hues. Each has a specific purpose: pink for giving dull skin a rosy glow, beige for minimising redness, and blue for perking up a sallow complexion. Of course, the ideal situation would be to own all three shades and use each where it's needed most.
Wonder stick
If you're packing for your next vacay and want to travel "light", just stash the Chanel Le Blanc Light Creator Whitening Concealer SPF40/PA+++ ($54) in your bag. Why? Primarily, it's a concealer for dark spots and other flaws like acne marks, thanks to its rich, creamy texture and light-reflecting pigments – the latter being what Chanel calls the "pearl light pigments". These are supposed to give your complexion a translucent smoothness even as they correct skin imperfections. This concealer stick, available in two shades, also works as a form of skincare, as it has ascorbic glucoside and licorice extract to slow down the formation of dark spots. The generous SPF serves as prevention, since we all know that sun damage can cause spots or make them more visible.
Dynamic duo
For your makeup to glide on like a dream, you either have the smoothest skin to begin with. Or you fake it. For the latter scenario, there's the Estée Lauder Crescent White Brightening Makeup Base SPF30/PA+++ ($89). It has lavender pigments to tone down skin dullness, sallowness and dark spots. And since we all know how dry, flaky skin can make even the best foundation streak, this makeup base is also all about keeping up the moisture levels for hours. This same devotion to keeping your skin well-hydrated is present, too, in the brand's Crescent White Hydra-Bright Essence Makeup SPF30/PA++ (*$86). It plumps up skin, balances oil levels, and blurs the appearance of fine lines, pores, dark spots and uneven tone. Smart makeup? Definitely on our yes list.
Story Credits
Text by Pearlyn Tham
This story was first published in L'Officiel Singapore.
---