---
Style / Beauty
9 Beauty Superstars in Focus
These nine beauty stars work like a dream, look stunning, and smell rich.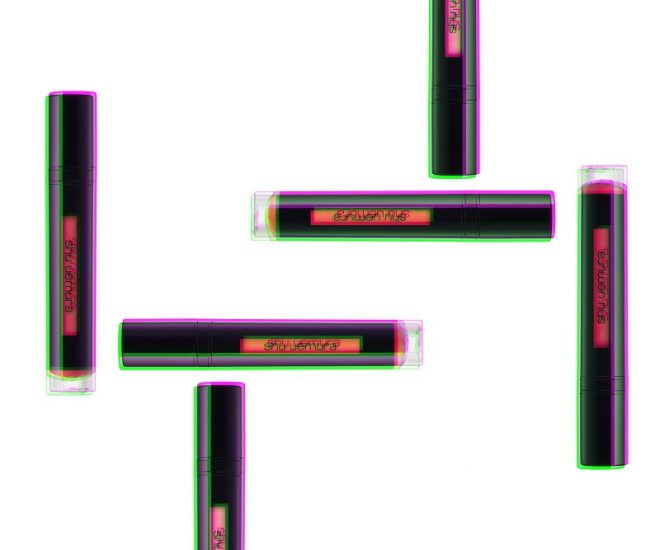 From Chanel to Shu Uemura, these are the beauty products to keep you in a maximally tip-top shape for the occasion. Add them to your basket. Now.
Shiseido Bio-Performance Liftdynamic Serum ($145)
Shiseido labs have discovered that when the structural support system in ageing skin breaks down, sub-derm pockets are left behind beneath the skin's surface. The result: a loss of firmness, followed by wrinkles and sagging. The Bio-Performance LiftDynamic Serum promises to fill these pockets with the use of rosemary phyto-essence. It also boasts other ingredients like wild thyme, a vitamin E derivative and Super Bio-Hyaluronic Acid N to make skin softer, smoother and more hydrated.
YSL Beauté Le Cushion Encre De Peau ($88)
We've seen our share of cushion foundations in recent years, but this one's the most gorgeous by far. And the formula of its debut cushion foundation is said to give a matte yet luminous finish and a touch of freshness on skin. Use it sparingly, dabbing the foundation on areas where you need a little more help, like the reddish corners of your nose or on the chin. Then build up the coverage as you go along or whenever your skin needs a pick-me-up throughout the day. Because we too would find every opportunity to take this stunner out for touch-ups.
Dior Diorshow Maximizer 3D ($53)
An upgrade of its original launched in 2010 and now with the 3D in its moniker, Dior's lash primer uses an oil-serum with ingredients like fatty acids, vitamin E and a seaweed extract known for its self-repair ability. The formula also has hollow silica beads that don't weigh your lashes down. Think of it as applying a mask for lashes each time you want to boost their volume – by three times, if you use the Diorshow Maximizer 3D with a Diorshow Designer mascara.
Estée Lauder Re-Nutriv Ultimate Diamond Revitalizing Mask Noir ($620)
Ever been dry-brushed at the spa? Here's the less rustic version of that therapy… for your face: Estée Lauder's luxury line Re-Nutriv now has a two-step brush-and-mask routine. Massage the brush – specially crafted with the softest, smoothest fibres – on clean, dry skin to re-energise your complexion. Then, apply the mask, which has bamboo charcoal and concentrated levels of black diamond truffle extract to make your complexion look less tired and more youthful. We'll be saving this power duo for important evenings.
Chanel Rouge Coco Stylo ($49)
Even the most savvy and well-informed among us have to confess: every makeup brand now has so many lipstick types in its stable that we just lose track of the one that has the matte yet hydrating texture, the one that's good for super-glossy brights and the one that leaves indelible lip marks on him. Chanel has made things easier with its Rouge Coco Stylo, a hybrid formula that gives you all you need in a lippie. It's intense like a lipstick, shiny like a gloss and comforting like a balm. Really, do you need anything else? In eight shades.
Nars Velvet Matte Skin Tint SPF30/PA+++ ($72)
OK, so there are numerous apps out there with a multitude of skin-perfecting filters. But real life still exists. And for that, you'll need this all-in-one product. Vitamins C and E in this help to nourish and protect your complexion. Additionally, this oil-free tint is said to create a soft-focus effect by using Transparent Blurring Powders that even out your skin tone and blur out imperfections, while giving a natural finish and a velvety feel. And the last bit is something you'll never get from an Instagram filter. In nine shades.
Tom Ford Black Orchid EDT ($100-$210)
About a decade after the launch of the iconic Black Orchid EDP, Tom Ford fans have something else to obsess about now: the equally sophisticated and seductive EDT. Don't expect a watered-down version – it's Tom Ford, after all – as this new variant packs in top notes of black truffle, bergamot and blackcurrant, as well as lotus wood, patchouli, incense, vetiver, vanilla and sandalwood. At its heart is the eponymous Black Orchid, the designer's idea of the ultimate luxurious ingredient made up of florals and rich fruit accords. And forget the ubiquitous transparent glass bottle. This one's going into its own matte black flacon. Classy.
Shu Uemura Laque Supreme Shimmer ($42 each)
Laque Supreme is more or less a liquefied lipstick that's applied like a lipgloss. This year's Laque Supreme Shimmer is said to use a special shimmer made up of gold and silver powders that are inspired by the making of Japanese lacquerware – it glistens, like a lipgloss, but is more long-lasting and opaque, like a lip stain. The newly designed applicator is a work of art in itself. Slanted at a magic angle, it fits the cupid's bow and is made of a special material that releases just the right amount of lip product at once. No streaking or clumping here. Brilliant.
Clé de Peau Beauté La Crème ($875 – $1,200)
In its new research, the luxury brand found that, like the brain, the epidermis can process information and, therefore, restore itself to an optimal state of calm even when it is subject to damage from environmental factors. Based on this finding, the iconic La Crème night cream has now been reformulated to include the ingredient theanine, which is said to encourage skin to "reset" itself when it suffers damage caused by previous stressors. Expect bright, moisturised and translucent skin with less sagging and less noticeable nasolabial lines. Now, that's something all of us think about having 24/7.
Story Credits
Art Direction by Stephanie Lim
Digital Imaging by Mossy Chew
This article was originally published in L'Officiel Singapore
---