---
Style / Beauty
Interview: Michel Coulombe for Laura Mercier
Laura Mercier's international global makeup artist Michel Coulombe reveals what it takes to look flawless.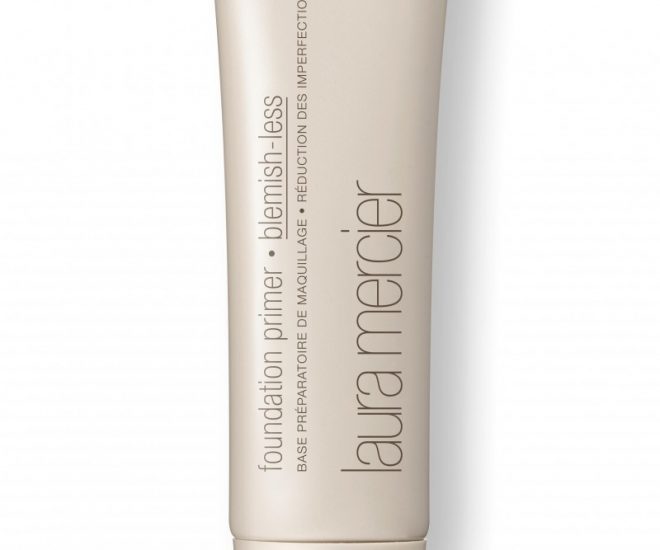 As international global makeup artist for Laura Mercier, it is without a doubt that Michel Coulombe knows more than a thing or two about the art of looking beautiful. The Canadian has first dabbled with beauty products when he was only six, rummaging through his mother's cosmetic bag and trying whatever he could get his hands on. His background in industrial design only served to sharpen his perspective on beauty and colors, which led him to pursue his calling at a makeup school. Here, the charismatic makeup artist lets us in on his favorite skincare products, his Laura Mercier must-haves and convinces us to use the latest foundation primer.
You studied and worked in industrial design. What lessons from that can you apply to makeup?
I studied industrial design in college for four years and it developed my brain to work in a rational, practical way. When I meet a client, I don't just look at a face, but I also analyse every feature and see which one would be best to enhance and how to enhance it.
What are your three Laura Mercier must-haves?
First, a travel-size version of the Perfecting Water Moisture Mist as it refreshes my skin and plumps up fine lines. Next, Primer Protect to seal in my skincare and make my makeup last longer; it also protects my skin from the sun. Then, the Tinted Moisturizer or the Silk Crème foundation, depending on whether I'm on vacation or on a business trip. They help me look fresh all the time. And if I'm allowed a fourth item, it would be the eyelash curler – it's your best friend if you want your eyes to look more awake instantly.
Primer Blemish-less is one of the latest products from Laura Mercier. What's the best way to use it?
Use it the same way you would use any other Laura Mercier primer – a small amount evenly applied all over your face following your skincare regimen. Anybody can use it but it is really targeting the client with blemishes. The blend of ingredients calms, soothes and treats blemishes and imperfections and prevents future ones… Laura's primers are all water-based and they are infused with some "good for you" ingredients such as vitamins and hydrating agents.
How are touch-ups best done?
Carrying a translucent pressed powder is the best way to touch up your makeup without adding coverage or colour to your foundation; it will just mattify your complexion.
What are your cult skincare products?
Laura Mercier skincare is a secret gem! It is truly efficient and the brand does have something for all age groups and skin types. Laura worked with the top chemists and the newest ingredients for you to achieve that perfect balanced skin with a glow from within. The most popular products are our Repair Eye Serum, which provides you immediate gratification and long-term benefits; it instantly brightens your under-eye area. Our Renewal Face Serum is also very popular and we have clinical studies showing dramatic results within two weeks of use. Our Face Polish is also extremely popular as it provides gentle exfoliation and has a very pleasant scent.
This article first appeared on L'Officiel Singapore.
---