---
Style / Beauty
Review: Clé de Peau Beaute 2015
The most exciting revamp of 2015 proves that time can, indeed be kind.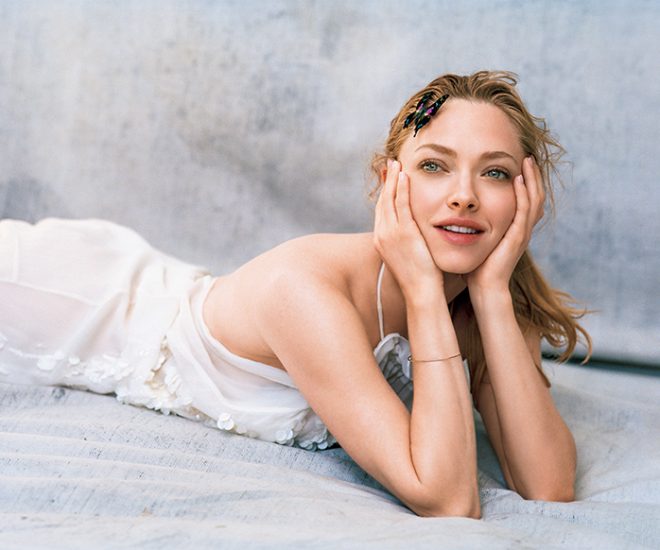 I first experienced Cle de Peau Beaute in 2012. Back then, younger me was vaguely aware of the brand – it's Shiseido's most prestigious brand under its arsenal, it's super expensive, and it makes exquisite makeup in sedate colors for Japanese taitais who spend every waking moment in a silk kimono carrying a Birkin bag. Well, scratch the last bit. But that was certainly my naive impression of the brand, with its elegant navy makeup cases and luxuriously weighty pearl and gold skincare bottles, crowned with an almost-literal jewel, the thousand-dollar 'disco ball' La Creme.
In 2012, Clé de Peau Beaute celebrated the 30th anniversary of its La Creme and I had the extraordinary fortune to be able to witness firsthand, the unveiling of the 'most expensive cream in the world' in Tokyo – a 1,050,000 yen (approx S$12,000) La Creme, encased in a crystal-and-platinum sculpture, of which only three were made (and two of them were actually bought, the third on permanent display at the Shiseido headquarters). It was also the first time I met its brand ambassador Amanda Seyfried (I have the selfie to prove it), pre-Les Mis fame, then a wide-eyed rising starlet riding on the success of her crowd-pleasing roles in Mamma Mia, Jennifer's Body and Letters to Juliet. And on that occasion, I had the privilege of walking through CPB's history – a special exhibition of every product from the day the brand was launched in 1982, taken from Shiseido's archives.
At that time, the brand's much-feted basic skincare line was newly revamped just the year before, in 2011. I had walked through over 10 iterations of the line, seeing its evolution from the plasticky kitschy-luxe jars of the '80s to the sophisticated gold-topped bottles of the present, and I remember thinking, "How can they top this? How can they go even better than what it already is, now?"
But top it they did, almost five years later (has time passed that fast?). Back again in Tokyo, I am once again privileged to witness the rebirth of the entire skincare line, including the signature La Creme. Amanda Seyfried, now bona fide A-lister, is no longer the bubbly, exuberant Southern belle of four years ago. In her place is a poised, polished critically-acclaimed actress, yet she is fresh-faced as ever, perhaps even more radiant from years of using CPB skincare (I wish I could say the same for myself). Most notably, the image of the brand had evolved as well, within that space of time. Back then it was almost exclusively known to a more well-heeled audience; today CPB is on the top 10 list of most-coveted beauty products for younger women in their 20s. And for good reason, too – the eyeshadow colors are runway hits, the foundations are perfect for flawless #iwokeuplikethis selfies, and the lipsticks remain one of the best in the market.
That is not to say that the brand is catering to a younger crowd – its loyal customers still remain fiercely loyal. Luxury, after all, isn't limited to age, and as the social media generation becomes more savvy and appreciative of high quality products in which careful thought is put into their every aspect, from scent to texture and packaging (the new range is chicer, sleeker, but still unmistakably luxurious), so does the brand evolve to meet the needs while retaining its unique identity. One key inclusion in the new basic skincare revamp is the addition of creams to the line, specifically the Protective Fortifying Cream for day and Intensive Fortifying Cream for night. Previously, the line did not have a cream product save for the ultra-premium La Creme, meant to be used as a daily night cream.
"We noticed that most of our users used La Creme only as a special care item, only once or twice a week, because they treated it so preciously," says Ishimatsu Takayuki, director of Cle de Peau Beauty Laboratories. "However, some of them felt the emulsion wasn't enough." So instead of forcing them to change their habits, CPB offered a solution: they added the cream option for those who preferred richer, heavier textures, and elevated La Creme to special care status.
Apart from gorgeous packaging and decadent textures, CPB skincare is chock-full of cutting edge science and technology. Let me be the first to admit – even I was overwhelmed by the seemingly magical and out-of-this-world premise of the formulation. Based on Intuitive Skin Theory, it's believed that the skin has the ability to process information just like the brain, so that it's able to regulate its functions when exposed to damaging environmental factors like dryness and UV exposure, reducing the impact.
"Our skin is normally in a calm state, but when they receive stress, they become excited," says Ishimatsu. "Healthy skin has its own system which will make it quickly return to a calm state. However, due to excessive stress, they will not go back to calm state and the cells will continue to be in an excited state. This will cause problems in the skin and lead to premature ageing."
In order to target the issue, the entire basic skincare line works holistically and synergistically. The formula works on the NMDA receptors of the skin, which is responsible for the skin's 'memory', to release all memories of past stress and block the effect of present and future cellular stress, effectively resetting itself after receiving damage. To do so, CPB has included two pioneering ingredients: theanine, an amino acid found in tea, and Illuminating Complex EX featuring platinum golden silk extract, taken from the silk fibre of extremely rare Thai silkworms fed on specially-selected pesticide-free mulberry leaves on a Northern Thailand farm that produces the finest quality silk for the Thai royal family.
Ishimatsu acknowledges that not all future damage can be completely blocked, because in doing so, the skin would forget how to self-regulate. "But regular use of the skincare will allow the skin to recover faster from stress, so it achieves a healthy balance (of stimulus and response)," he says.
In addition, the emulsions and creams boast chai hu extract, an ingredient formerly only found in the brand's Synactif Eye Cream. Possessing an abundance of plant stem cells, the extract reportedly promotes fibroblast activity in the dermis, encouraging optimal condition for increased collagen production to promote firmer and more resilient skin. And the end result: unparalleled radiance from skin that's plumped from within and hydrated and smoothed on the surface.
"While the high-powered formula is more effective and shows more apparent results on older skin, it actually slows skin ageing in younger users. It's just not as visible when you already have youthful skin," says Ishimatsu. "Climate change and global warming has caused the environment to keep getting worse  every year, so our formulas have to constantly evolve – not only for our growing customer base that range from young to old, but also to keep up with the increased pollution in modern society."
The CPB basic skincare line is available in two textures: the watery and refreshing Hydro-clarifying Lotion, lightweight and fluid Protective Fortifying Emulsion and Intensive Fortifying Emulsion for normal to oily skin or humid climates; and the dewy and cushiony Hydro-softening Lotion, rich and buttery Protective Fortifying Cream and Intensive Fortifying Cream for dehydrated skin or dryer, harsher climates.
The article first appeared in the December/January issue of L'Officiel Singapore.
Story Credits
Text by Joie Goh
---