---
Style / Beauty
Chanel La Solution 10 for Delicates
Skincare for sensitive skin gets a glam, luxe makeover with Chanel's new silver needle tea extract formula.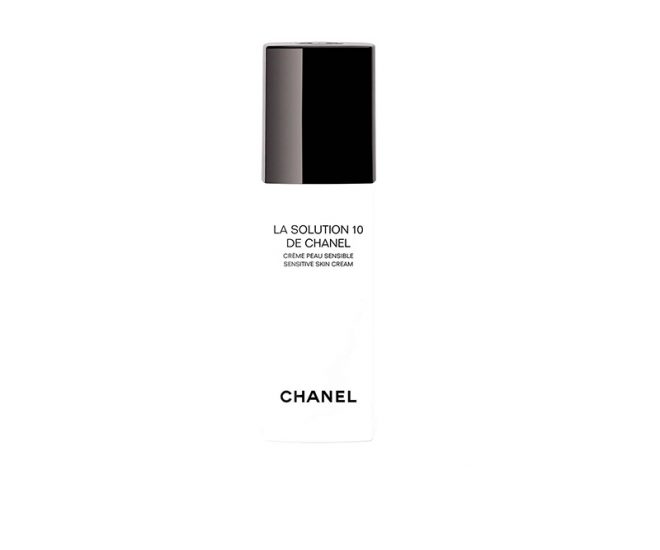 There are dangers aplenty outdoors, especially if you have sensitive skin. Firstly, there are environmental factors such as climate change, pollution and even the use of hard water. Secondly, your skin has to defend itself against mechanical factors, which include reactions to non-invasive aesthetics procedures like microdermabrasion.
Both sets of factors can stress skin as well as damage the topmost barrier, which acts as skin's primary line of defence, and result in the overproduction of something known as nerve growth factors. Also called NGFs, they stimulate the nerve fibers in your skin, causing flare ups in the form of flaking, redness, roughness, a stinging sensation and that too-familiar feeling of tightness.
As most dermatologists would tell you, skincare products for sensitive skin types should be pared down. The fewer the ingredients, the better. This is why, despite studying hundreds of ingredients, Chanel used only 10 of those in La Solution 10, a face cream the brand calls its first comforting moisturizer. In fact, you'll find the minimalist list of ingredients – ranging from shea butter extract to vegetal squalane – on the chic pump bottle itself.
Tea remedy
The main ingredient in La Solution 10 is silver needle tea extract. From the buds of this precious white tea, the R&D folks at Chanel derive an extract rich in theanine (an amino acid found in some teas) and polyphenols (an antioxidant). Silver needle tea extract is said to soothe sensitivity and block free radicals, thus preventing unnecessary oxidative stress and strengthening the skin barrier.
La Solution 10 can be used in the morning and evening and as a daily moisturiser or as an ad-hoc treatment for when your skin acts up. Personally, I prefer using the cream every night as its consistency is dense – though not in a greasy way. Its thickness makes my tingly skin feel well protected, but it absorbs quickly, leaving a matte finish. The formula is also unscented, going by my own nose test and the list of ingredients on the bottle. And that's always good news for skin that doesn't need all that excess.
Story Credits
Text by Pearlyn Tham
This story first appeared in L'Officiel Singapore.
---