---
Properties / Luxury Homes
Guide: Investing in Seoul Property
The South Korean capital's real estate market is thriving as the roaring economy and new governmental policies are luring investors.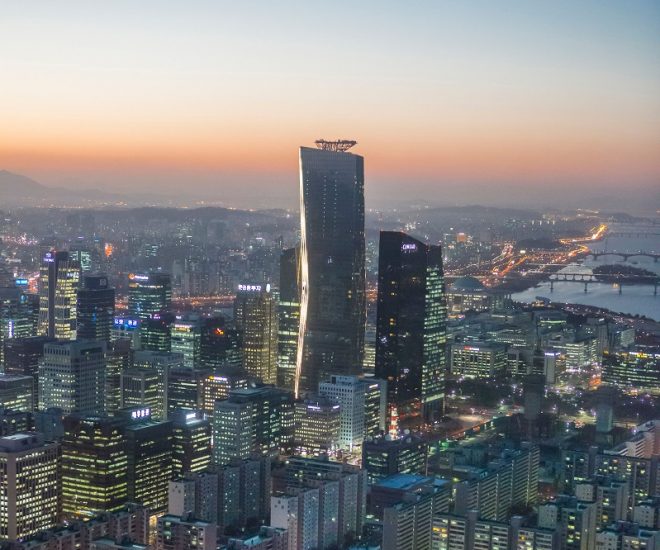 Over the past two years, even as every other leading property market in Asia has gone through its own share of ups and downs, South Korea's real estate market has consistently been on an upward graph. According to KB Land, the provider of residential statistics to the government, South Korea's property prices have been steadily increasing since August 2013, and property transactions in the last year hit one million—the highest number since 2006.
The capital region of Seoul and Gyeonggi Province are the hotbed of hectic activity as per a recent report by state-run Korea Development Institute (KDI). The capital region alone accounted for 52 percent of the total domestic sales volume in the second quarter of 2015, a jump of astounding 64.3 percent in year-on-year transactions. Overall, home transactions jumped by 39.1 percent year-on-year in the second quarter of 2015.
PROPERTY MARKET GETS A MAJOR BOOST
The robust real estate market reflects the economic growth of Korea and the government's efficiency in implementing timely policy decisions. Yoona Choi, vice president and partner of Knight Frank Korea, said, "(one of the) legislation that has had a huge impact on the residential market is easing of LTV (loan-to-value) and DTI (debt-to-income) ratio, with the mortgage lending caps being raised to 70 percent and 60 percent respectively, from average of 50 percent and 50 percent earlier." In addition, according to the report by KDI, the rise in property transactions can be attributed to the low interest rates and high jeonse prices.
The jeonse system is the country's unique rent system, which many households operate under. Tenants pay a large deposit (typically half of the property value) when they rent a home for a basic period of two years. At the end of the contract, the landlord will return the whole deposit without charging a monthly rent, while making money off the interest rate paid on the jeonse during the lease term. As interest rates have recently reached a record-low level of 1.75 percent, landlords have raised their jeonse value to an average 71.9 percent of their property value. As a result, prospective tenants turn to buying homes instead to avoid the exorbitant rental fees.
WHY SEOUL?
The capital and commercial centre of South Korea, Seoul, has always been the preferred choice of investment with its steady residential and stabilised commercial sector. It was named the 'Best International Business Meeting Destination' by Business Traveler, ranked first in Bloomberg's Global Innovation Index ranking, and was placed sixth in the Global Power City Index consecutively for three years by Mori Foundation.
Although property prices in Seoul are slightly higher, it comes with attractive features such as landlord-friendly leasing system, market lucidity and easing convertibility of capitals that offsets the downside of a higher price. In fact, regardless of whether you are investing in a home or commercial property in Seoul, there is no better time than now.
The huge supply and thus high vacancy rates in Seoul has resulted in a need for current landlords to offer lease incentives such as a few months of free rents. "However, the supply will decrease in the second half of 2015, and we will see the current tenant-favoured market to shift to a landlord-favourable situation in 2015-2016," says Richard Hwang, managing director of Cushman & Wakefield Korea. He also adds that the long-term market cycle will be landlord-driven, accruing healthy rentals and appreciation in capital values for the owners.
When compared to other Asian global commercial destinations, Seoul's property market is almost 1.5 times that of Hong Kong and double of Singapore's market. Seoul also boasts the largest concentration of commercial property in the nation, with its three significant business districts—Central Business District (CBD), Gangnam Business District (GBD) and Yeouido Business District (YBD)—home to a number of leading financial institutions including the Korean Stock Exchange. Furthermore, the opening of Seoul subway line No. 9 will connect Shinnonhyeon to Seoul Sports Complex station, providing an added benefit of convenience around the city.
PROPERTY DISTRICTS TO LOOK OUT FOR
For the best commercial properties, potential investors should look toward the three major business districts (CBD, GBD and YBD) which houses close to 66.5 percent of large office buildings in Seoul. The CBD is the largest of the three districts and is home to major governmental multinational institutions. The GBD comes in second and focuses on building an information technology centre. Lastly, YBD, dubbed the "Wall Street" of South Korea, includes headquarters of securities firms and broadcasting companies.
Other investment areas to keep an eye out for include the Magok District and Digital Media City (DMC), which are up-and-coming prominent locations that can provide high-quality commercial facilities and exceptional residential properties, among many other benefits.
Magok District, located in southwestern Seoul, is an environmentally-friendly knowledge industry cluster, which has just completed construction late last year. It is a world-class Research and Development centre for various national and international enterprises, research institutes, universities and organisations such as LG, Lotte and Kolon Future Technology Institute. It also provides prime residential compounds, a huge central park in the middle of Magok District, and reliable mass transit that conveniently connects residents around the area and into Gangnam and Yeouido. In addition, Magok is a mere two kilometres from Gimpo Airport, which provides international flights to Beijing, Shanghai, Tokyo, Osaka, Nagoya and Taipei, making it a promising business hub between Korea-China-Japan.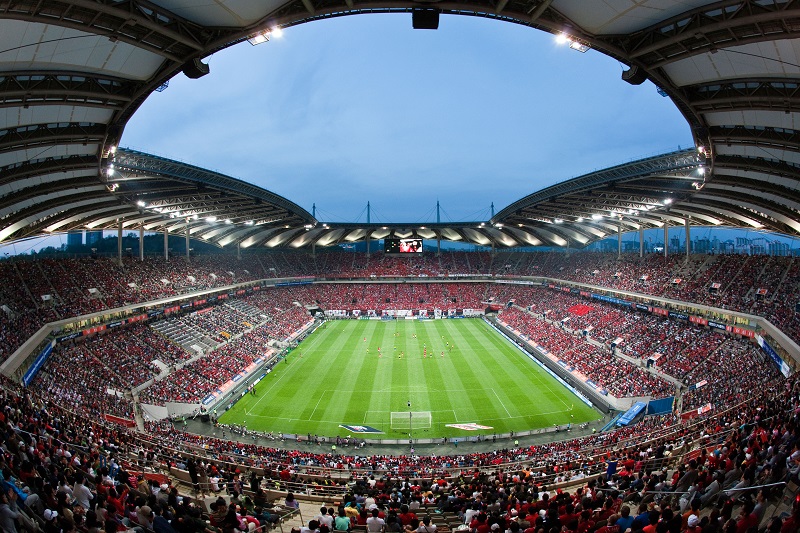 On the other hand, DMC is a state-of-the-art digital media entertainment cluster located in Sangnam-dong, northwest of Seoul. A project that aims to be fully completed by this year, DMC will greatly contribute to Korea's positioning in the knowledge-based market through its advanced technology, human resources and entertainment capabilities as already demonstrated in the global phenomenon, Korean Wave. It is a core element of the new Sangnam Millennium City Plan along with the World Cup Stadium, World Cup Park and Eco Village, making it a top tourist destination where people, environment, culture and technology prosper together. Furthermore, one of the key facilities provided here is DMC Ville, an area of serviced apartments exclusive for foreigners, ensuring that foreigners are able to feel welcomed and live conveniently in the area.
With the lowered interest rates, limited supplies, robust economy and attractive areas of investment, there appears to be little chance of the real estate market in Seoul to go too far off place. In fact, this prosperous capital of South Korea has all the ingredients for a sustained bull run.
Staff Credits
Text by Delia Gan and Tina Chopra
This article was originally published in Palace
---