---
Properties / Interiors
10 Ways Home Design Improves Quality of Life
At the residential scale, the concept of good design is hard to define, with many property buyers chasing after different factors and aspirations.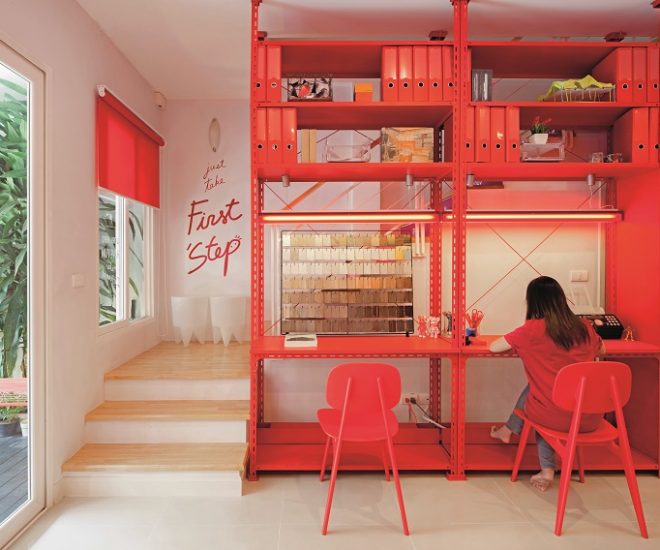 While the concept of good design may be difficult to define in just a few words, its core values lie within spaces, buildings and places that work well, last well and adapt well to the needs of the current and future users. Good design ensures that the built environment responds in practical and creative ways to the identity of specific places and projects a unique individuality that addresses the needs of its users and functions of specific settings.
At the residential scale, the concept of good design in Asia and beyond is harder to define, with many property buyers chasing after different factors and aspirations that sway them in favor of one property over another. In terms of predicting property demand and property value increase over time, good design is a seemingly elusive factor, with developers and designers seeking to satisfy a wide range of predictions that may or may not bring the desired results in the end.
While its precise definition may differ from person to person, developers, real estate agencies and designers alike concur that good design can sustain or increase the value of properties and improve the quality of life of property owners and residents. Well-designed residential developments can drive the value of properties and generate higher demand for those inclined to invest.
"A custom designed property will always stand the test of time protecting its future value and, a little like a classic car, will always be something that people aspire to own," says Andrew Hines, director of Kay & Burton, Flinders, Australia. According to Hines, in high-end residential properties, design becomes a custom and prized commodity that buyers appreciate and pay for the luxury to possess.
It is not surprising, then, that for developers and real estate agencies in the business of marketing and selling properties, a design-driven property is a valuable asset because of its inherent and perceived characteristics that make that property a part of an intangible, aspirational lifestyle. In high-end residential markets, the value of experiential luxury becomes paramount to the potential homeowners. According to Kim Kuhteubl, a producer, writer, and member of the Producers Guild of America, the value of a design-driven property lies in "personalisation, customisation and intimate, unforgettable experiences."
Roy Teo, founder and head of Singapore-based The Mill, a consortium of four interior design consultancy firms: Kri:eit Associates, Splendor, The I.D. Dept and XXII Century, also views design as a tool to add values that lie beyond a traditional surveyors' brick-and-mortar valuation. Says Teo: "In understanding the marketable potential of a property and its perceived value, we dive directly into the purchase-making process of a buyer's psyche. Creating these aspirational lifestyle aspects increases its value beyond the basic checklist of attributes a typical property in its segment would normally have had."
To make a property fit the aspirational lifestyle label means that a designer needs to think about how to design optimally to showcase a new or refurbished property in the best possible light. According to Nikki Hunt, founder of Design Intervention design studio in Singapore, since property purchases can be emotive decisions, good design can attract prospective buyers by creating a "wow" factor to captivate their attention.
"A designer is able to minimise and disguise a property's flaws while capitalising and highlighting the best elements of a particular property," elaborates Hunt. "Good design has the power to imbue a feeling of luxury into a property that might otherwise appear plain or uninteresting and to elevate achievable prices."
Moreover, beyond the immediate perception of experiential luxury, design-driven properties also provide meaningful values that go beyond the perceived prestige of having a one-of-a-kind, designer home. While aesthetics play an important part, what makes a well-designed property even more valuable is the tailored functionality, innovation and professional assurance to best serve a homeowner's needs.
Says Roy Teo: "In rethinking and designing optimally for what each individual space allows, we prioritise the best attributes a space can have. Every functional area is carefully laid-out to facilitate storage and furnishings are organised to best enhance usability and spatial experience." Jeremy Tay, founder and director of Prestige Global Designs in Singapore, also sees value in design as being able to bring out the best attributes of a space and create "better flow, convenience, high level of comfort through good ambiance and a relaxing and invigorating environment with the right combination of colours and furnishing."
In the end, the value of a design-driven property transcends individual tastes and aesthetics and, instead, provides something much more valuable to its dwellers – an improved quality of life. The specialised skills of designers, such as creative space planning, attention to quality finishing and materials, procurement, detailing and many more provide a winning formula for design of responsive and functional residential spaces and facilitate a transformation of a generic place into one's home.
Top 10 Ways Design Can Improve Quality of Life:
1. Practical layout
The key to good residential layout is its flexibility and integration of the needs of people to create well-functioning and responsive design solutions that enhance the quality of life of its dwellers.
2. Energy efficiency
An energy-efficient building design ensures that a residential dwelling moderates the use of its energy and reduces operating costs. It uses a conscious approach to energy and ecological conservation in building design.
3. Sustainability
Sustainable design relates to energy efficiency as it strives for conservation and smart usage of natural resources, like energy, water and materials. Among its many benefits, sustainable design can enhance occupant health and comfort and increase value of a property.
4. Relaxing environment
A relaxing setting can help to relieve stress and aid in mental fatigue recovery. Features and attributes of a well-designed interior environment can draw its users in and support their fulfilment.
5. Functional spaces
Functional design ensures that practical requirements of the clients are considered and met in the design of a residential space. In many ways, functionality drives the layout of a residential space to warrant that the essential necessities have been incorporated into the core of the design.
6. Health
Health considerations for a residential environment provide shelter and refuge for the occupants, while connecting them with their local surroundings. Health-centred design can aid in mental and physical wellbeing and optimise user experience in built environments.
7. Ergonomics
Ergonomic considerations enable designers to design surroundings to be better suited to the human form. Proper ergonomic design takes into consideration human factors to ensure that the environment suits the demands of the user.
8. Adaptability
Design for adaptability and changing uses allows for a graceful transition as users' expectations and demands evolve. This allows for longevity of a dwelling to ensure its reuse by future occupants.
9. Accessibility and Safety
Accessible design seeks to address the needs of all age groups and people of various abilities and disabilities. An accessible environment allows building users to maintain an independent lifestyle and connections to family members and community.
10. Customization
Customized design provides experiential luxury and rewards, such as instant pleasure and self-confidence, that reap long-lasting benefits.
Story Credits
Text by Olha Romaniuk
This article was originally published in PALACE Magazine
---