---
Motoring
Asia Boating Award winners revealed
Singapore was crowned Asia's Maritime Capital at the fifth edition of the Asia Boating Awards, held at the prestigious Le Royal Meridien Hotel in Shanghai. This is the second time the Lion City has been awarded the sought-after accolade – last year's prize went to Qingdao, China. The award recognises the tremendous effort that has […]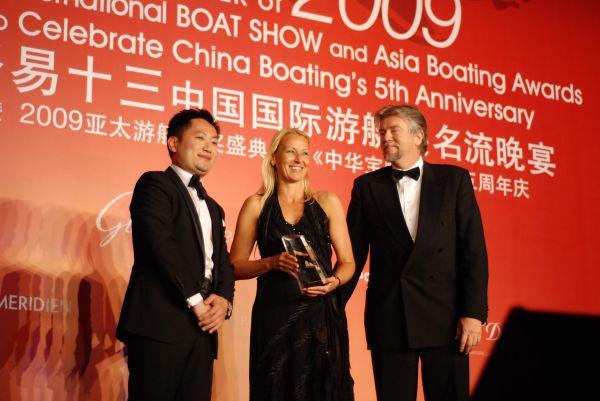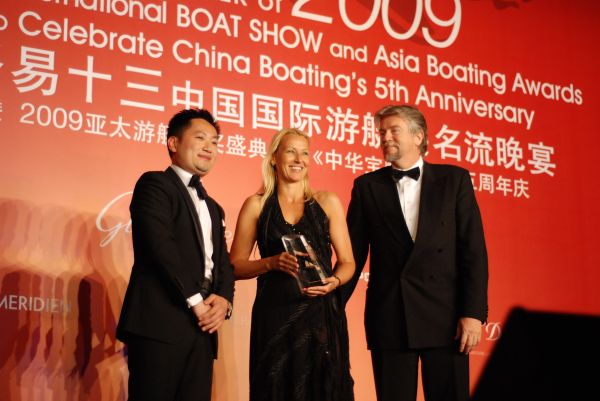 Singapore was crowned Asia's Maritime Capital at the fifth edition of the Asia Boating Awards, held at the prestigious Le Royal Meridien Hotel in Shanghai.
This is the second time the Lion City has been awarded the sought-after accolade – last year's prize went to Qingdao, China.
The award recognises the tremendous effort that has been put into turning that city into a sailing and boating hub.


In 2008, Singapore was a stopover city for the Volvo Ocean Race, in between stopovers in Kochin, India and Qingdao – it was the first time the race traversed Asian waters.
Fittingly, One° 15 Marina Club, host of the Singapore VOR stopover, took the award for Best Asian Marina/Yacht Club of the Year.
Singapore has also been the site of significant development of yacht clubs and marina facilities.
Grand Banks, the Singaporean/Malaysian builder of an iconic brand of luxury trawlers and exploration yachts, got the nod for Best Asian Motor Yacht Builder (51-85 feet), after the brand had clearly impressed the panel of judges, made up of marine professionals and luminaries based in Asia.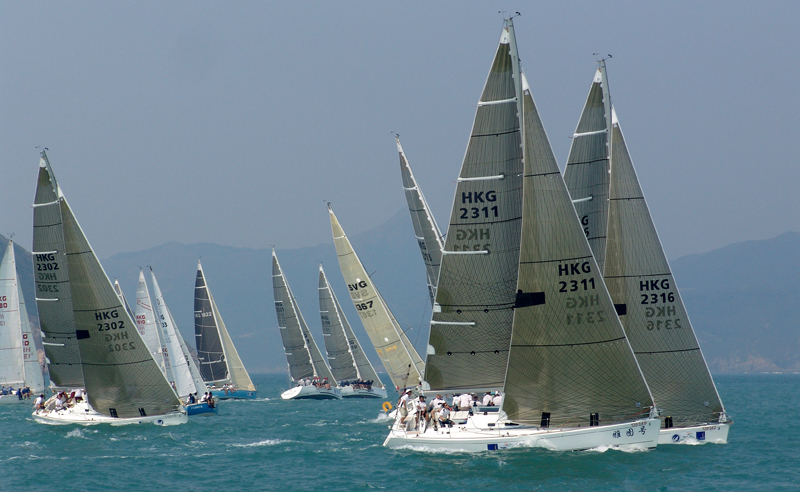 The China Cup International Regatta was named Best Regatta Event of the Year for the second year in a row.
The China Cup, which runs from Hong Kong to Daya Bay, on the Shenzhen coast, has quickly become one of Asia's biggest events in just two years' running.
With 30 boats in the regatta's one-design class, and featuring an international array of teams, the China Cup is fulfilling its original promise to be the biggest yachting event in Asia.
"Tonight's event shows how the Asia Boating Awards are unique in that they recognise the efforts being made in this part of the world to develop the leisure marine industry, and to create a new and exciting cruising ground for the world's yachtsmen," said Olivier Burlot, managing director of Blu Inc Media, publisher of Asia-Pacific Boating and China Boating magazines.
Other notable wins included Horizon Yachts, which was awarded Best Asian Motor Yacht Builder (86 feet and up).
The growing influence of the UAE was acknowledged, as the award for Best New Asian Marina/Yacht Club went to the spectacular Dubai Marina Yacht Club, and Gulf Craft won for Best Asian Motor Yacht Builder (31-50 feet).
The Asia Boating Awards is widely known as the region's premier event for recognising the efforts of boat builders, marinas, clubs and individuals in creating a diverse and exciting boating community in the region.
It has also become a must-attend event for Asia's jet set. "This is the chance for Asia to celebrate its achievements and growth, and for the world's boaters and boat builders to take note," Olivier Burlot added.
The main sponsor of the 2009 Asia Boating Awards was Louis XIII de Rémy Martin.
Associate sponsors included Porsche, Glashütte Original and Le Meridien, as well as ST Dupont Paris and Regency Park as other sponsors.
---