---
Motoring
Singapore becomes a superyacht hub
In a report published in November 2008, the World Bank picked Singapore as the example of successful urban development. The bank highlighted some of the key factors that enabled this tiny island-country to move from its industrial beginnings to a modern, livable city. Two of these factors were: master-planning with the right dose of flexibility, […]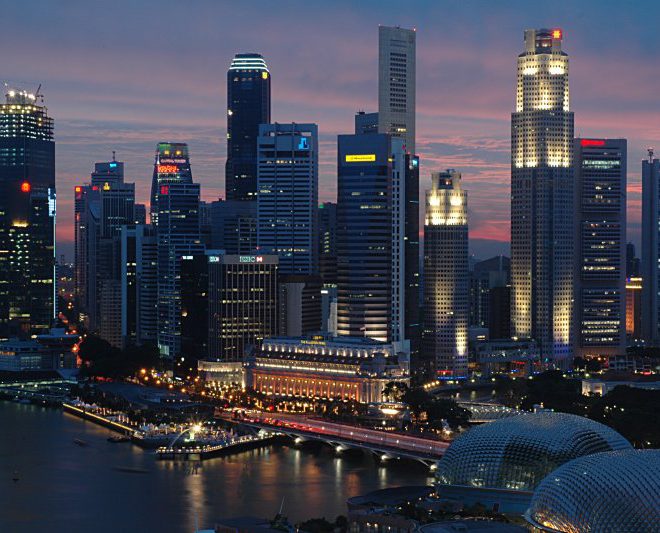 In a report published in November 2008, the World Bank picked Singapore as the example of successful urban development.
The bank highlighted some of the key factors that enabled this tiny island-country to move from its industrial beginnings to a modern, livable city.
Two of these factors were: master-planning with the right dose of flexibility, and political continuity, which is a good thing only if the government knows what it is doing. In this case, that worked just fine.

The past year of 2008 was the best yet for superyacht traffic in Singapore since the Superyacht Singapore Association (SSA) started collecting data. The SSA registered a total superyacht presence of 54 vessels, up from 28 in 2007 and 18 in 2006.
How are these two stories related? There were no epiphanies, when the authorities suddenly declared, "let's become a superyacht hub and boating destination!"
Firstly, Singapore cannot realistically compare with Thailand or Malaysia in terms of scenery and cruising waters. Secondly, Singapore, with its tight security policy, appears a bit cumbersome for the leisure boater. True, Singapore grew safer (and richer) while the Maritime & Port Authority (MPA) was doing what was necessary to secure Singapore Port's position as one of the busiest and most efficient ones in the world. And for a country then relying almost entirely on exports, the port was priority one.
In that context, The Royal Singapore Yacht Club, Raffles Marina Club and others, fuelled by passion, managed to carve a niche for themselves as marinas with superyacht capabilities.
But Singapore is known for long-term planning. After the time of industrialisation and trade came the time of services and lifestyle – something planned long ago.
In fact, Sentosa Cove and its superyacht marina were planned as far back as 1989, with reclamation works commencing shortly after. The whole project was kept low profile until 2003, when the tender for the marina club (to support Sentosa Cove large waterfront property project) was launched and awarded in 2004.
Meanwhile, in Keppel Bay, another marina was being planned to support another waterfront property development.
Of course, the private sector holds a major key in such developments as both new marinas were built and managed by private groups.
Raffles Marina was keeping up the fight and invested with great success in new superyacht berths, while RSYC was able to retain its faithful customer base. So, as public and private sector worked hand in hand, Singapore was transforming itself into a more vibrant city.
The SSA's original target for superyacht visits this past year was 50. However, it is still a drop in the ocean, so to speak. With a global superyacht fleet nearing 5,000 vessels, 54 vessels is just a fraction of what's out there.
In addition, not all visists are due to Singapore's "charms". Singapore is a stopover on the way to or from another destination, such as Phuket, Koh Samui, Langkawi, Vietnam, Indonesia or Australia.
All of these locations are gaining traction as superyacht locations in their own right. Singapore's growth is a mere reflection of the good work done by other local governments, tourism agencies, marina clubs and private investors and the plethora of service providers who work ard at making the region a better destination.
Of course, 2009 and 2010 may prove more difficult than expected, as one cannot predict how the current financial meltdown will affect cruising decisions.
However, we do know that, even if dramatic new-build order cancellations follow, there is still a shortage of superyacht berths in the Mediterranean and the Caribbean for the existing fleet. In a depressed America and Europe, it's possible that more traffic will come to our region in search of new adventures.
It is therefore important to solve some bottleneck issues by better pricing yacht transportation services from Europe or USA to Asia. Or stopping illegal fishing by large foreign trawlers along the Somalia coast and surrounding countries, which push local fishermen to seek alternative ways of making a living.
Most importantly, we have to make it worthwhile to visit our region and the key is better communication with the international superyacht community.
People fear the unknown. Let us be known!
This article was originally published in Asia-Pacific Boating.
Author: Jean-Jacques Lavigne – Executive Director of the Superyacht Singapore Association.
---