---
Lifestyle
Johnnie Walker House Singapore Unveiled
Enjoy some of the rarest Scotch whiskies the company has ever produced, with a killer view to match.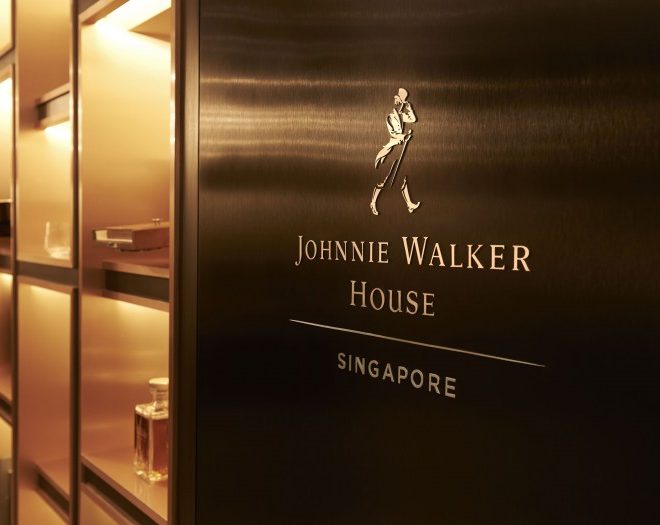 Perched 13 floors at the heart of the Central Business District in Singapore, the latest Johnnie Walker House overlooks the historical mouth of the Singapore River, port to the first shipment of Johnnie Walker decades ago.
This latest by-invitation-only private suite by Diageo joins 12 other Johnnie Walker Houses around the world, including Scotland, Melbourne, Seoul and Shanghai. Connoisseurs will appreciate the prestigious selection of Scotch whiskies available, including some of the rarest expressions of blended and single malt options from Diageo's 28 operating and 11 closed malt distilleries. This means that exclusive blends from the John Walker & Sons Collection – which are not available otherwise – and limited releases (not blends of course) from Brora and Port Ellen, are available.
The Johnnie Walker House will also be home to some of the finest scotch whisky experts in the world. The Private Client Team, headed by Master Blender Dr. Jim Beveridge, will be on hand to offer guests with advice on whisky cellar curation and direct access to Diageo's blending rooms, distilleries and craftsmen. Beveridge is based in Scotland of course but Diageo tells us that he is very happy to video conference-in. Expect in-depth knowledge on programs such as the Casks of Distinction, bespoke experiences at an unprecedented level of customization and a truly immersive Scotch whisky experience with the team.
"Over the last 5 years, there has been rapid growth of interest in rare whisky as a collectables, evidenced also by the success of our Johnnie Walker House limited editions," said Lawrence Law, Global Director for Johnnie Walker. "With the addition of the Johnnie Walker House private suite in Singapore, we look forward to bringing the rarest of collections to enthusiasts – complemented with exclusive, unforgettable experiences."
---