---
The Lux List / Finance
CEO Loi Luu of Kyber Network on Crypto-forecasts and partnering Aditus
Kyber Network is a disruptive new blockchain-based system which allows the exchange and conversion of digital assets and now they're working with Aditus to allow their members to access the luxury lifestyle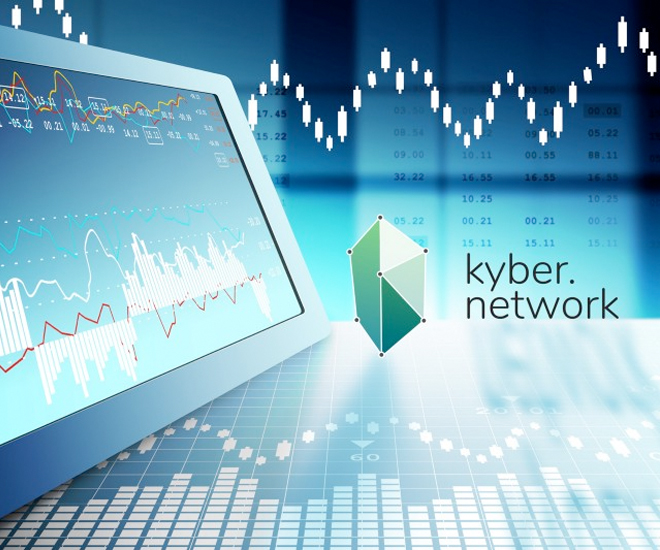 Kyber Network is a disruptive new blockchain-based system which allows the exchange and conversion of digital assets. Proving rich payment APIs and new contract wallets, Kyber Network
allows anyone to seamlessly receive payments from any token while simultaneously allowing users to mitigate the risks of price fluctuations in the cryptocurrency world with Kyber Network's own derivative trading solution.
Kyber Network first caught LUXUO's attention when Loi Luu, a PHD student at NUS raised US$52 million from their 22 September 2017 token sale and then again, they announced partnership agreement with Aditus, the world's first blockchain start-up connecting the crypto-affluent with luxury merchants and we arranged to have a chat with Mr. Luu, CEO of Kyber Network on what they've been up to and why they decided to work with Aditus.
Interview with Loi Luu CEO of Kyber Network on Crypto-forecasts and partnering Aditus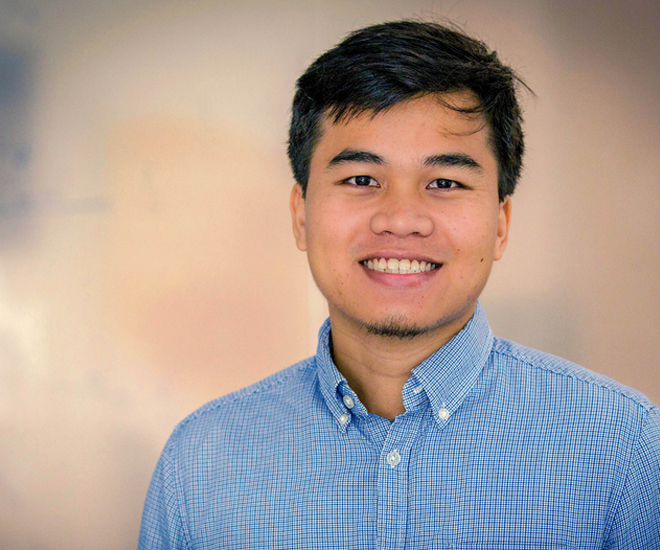 Your latest post on Singapore as one of the most crypto friendly place on earth has had large resonance. Tell us more on what supports this claim that Singapore is today highly crypto friendly?
The government has stated that it will not regulate cryptocurrencies such as Bitcoin and Ether, and that is generally a good news to blockchain projects. Not only that, the government also commissioned an experiment titled Project Ubin, which is a collaborative project with a consortium of banks and technology companies to explore the use of blockchain for payments and securities clearing and settlement. Ultimately, the goal is to put the Singapore dollar on the blockchain. This level of involvement by a government is a very strong statement of its support for blockchain technologies.
Also, the presence of consultants such as Iconic Partners and established law firms such as Dentons Rodyk that has dedicated department to handle crypto projects make incorporation of a blockchain company here very simple. Lastly, the business friendly environment, affordable living and access to talents that few other countries can rival are key attractions that draw top class projects such as Request Network and Aptoide to Singapore.
The cryptocurrency scene seems to be still limited to a rather small number of people. The tech barriers to enter are still challenging. Your view and potential solutions there ?
The growth that we have seen in the cryptocurrency world this year has been explosive to say the least. Due to the fast pace nature of this industry, last year seems like a distant past. In that time we have seen many projects forming up to bridge the gap between end users and cryptocurrencies. Among them, there are projects handling payment processing requests, debit cards that allow seamless payments from tokens to fiat, and merchants accepting cryptocurrencies as payments natively.
Currently the barrier of entry into cryptocurrency is still rather high for end users, however 2018 would most likely be the year where seamless integration of cryptocurrency into everyday lives become a reality. With interface design and implementation of blockchain technologies into a multitude of applications, users don't even need to know what the blockchain is or must purchase cryptocurrencies for them to be a stakeholder in this ecosystem.
What is KYBER doing differently from other exchanges ? What are the foundations behind a trustless decentralized exchange ?
As Kyber is built on the ETH platform all transactions are recorded on chain, which means all transactions are on-chain, immutable and final. As Kyber is decentralised, to use the network all that is needed is an Ethereum wallet, no signup, no passwords and no KYC, just send and receive your desired tokens.
Being built as a smart contract, this also means that Kyber does not hold any of users' or reserves' tokens and as such ownership of the tokens is completely awarded to the user. By design, there is no need for the exchange to hold a large number of tokens in a hot wallet, unlike centralised exchanges. As such, the risk of an exchange-wide hack is absent and would cause no loss of user funds, which is a much desired proposition, considering that reports of hacking incidents at conventional exchanges are relatively common.
Tell us more about the reserve KYBER has put in place to ensure liquidity at the exchange level?
The liquidity reserve is a fund set up by a reserve manager to ensure that a token can be supplied instantly when a transaction is created. The first liquidity reserve will be provided by Kyber Network and will be funded with 50% of the ETH contributed in the token sale.
As time goes on, when there are more reserve managers in the network, the liquidity pool of Kyber Network will also improve. These third-party reserves could be funded by large token holders such as other exchanges, token minters and traditional companies with large holdings in a plethora of tokens.
Liquidity contributors will be incentivised to contribute their tokens to liquidity reserves as they will be able to monetize their holdings that would otherwise be sitting in a wallet.
What have been the consequences for you / KYBER of China's decision ban of cryptocurrency exchanges? How do you see the cryptocurrency scene evolving in China over the next 18 months?
Unfortunately, the China ban came at a time when we were starting KYC process for our ICO and we had to exclude Chinese citizens as scrutiny on ICOs and Chinese based exchanges were growing. The ban will likely be temporary as the government investigates the technology as it does seem to be rather supportive of projects based in China, co-operating on a regulatory level with projects that are working with the current framework and laws in China such as NEO, QTUM, VeChain and many others.
For Kyber Network we expect the Chinese user base to continue to grow, and we are fostering relationships with Chinese entities such as our relationship with Huobi and others. In December, members of our team will spend some time in China to tour different provinces and visit different projects. Through this visit, we hope to be able to identify opportunities and strengthen our already established partnerships in the country.
You have lately announced a partnership with ADITUS to provide a reward system to your KGT token holders. This is rather innovative in the field. Can you tell us more on this partnership?
KGT, short for Kyber Network Genesis Token, is a commemorative token issued to members who have completed and passed our KYC check. KGT is non-transferable and will remain exclusive to a wallet. Currently, holders of KGT represent close to 40,000 pre-sale investors in the Kyber Network and its Kyber Network Crystals (KNCs).
The partnership with Aditus will provide holders of KGT access to luxury privileges and promotions on the Aditus platform at discounted rates. With this partnership, KGT holders will enjoy special rates for Aditus VIP membership and automatically qualify for exclusive privileges at the highest tie.
Any new upcoming development projects in the next 12 months?
We have a very busy upcoming twelve months to build the network. Our current roadmap is as follows:
November – December – Continue to build and foster partnerships with other projects and companies. Developing our community and creating engagement with our users is one of the main priorities, because we consider it important to build up the momentum for our platform, especially towards our mainnet launch. Over this weekend we have opened up our telegram and it has garnered over 1300 users in the first 24 hours! Also, next month in December we will be also submitting our codes for audits.
Come January, the codes would have been audited and the platform should be ready for testing. By then, we will start to integrate with some of our partners, and access to the platform will slowly be rolled out.
Our mainnet launch is due February next year.  KGT holders will be able to use the platform before everyone else, and we will continue to refine the platform for about two months after the mainnet launch, before making the service available to the rest of the ecosystem.
After the service is made available to everyone sometime in April next year, we will shift to focus more on partnerships with potential third party reserve managers, and get them onboard to increase the liquidity in the network.
Following that, we will start major marketing, aimed at penetrating new markets and users who are new to the crypto-space. At the same time, we will start to explore cross-chain possibilities on other platforms or protocols.
Hopefully in October next year, we are able to launch financial products such as derivatives, options and forward contracts etc.
Finally, would you like to give a shout out to any mentor(s) who have advised you re: Kyber?
I would like to mention briefly about Vitalik Buterin, who is a friend and an advisor to Kyber Network. Vitalik is the founder of Ethereum, and his influence in the blockchain sector is apparent. In a few short years, he has grown Ethereum from an idea to a protocol worth billions of dollars, and its value is still rising. Not forgetting that he is only 23 years old, his impact in our society is more widespread than many other people in their entire life. Huge respect for having the boldness and the vision to change the world, and these very traits are some of the reasons why I decided to pursue Kyber Network.
You can visit Kyber Network at www.kyber.network
Or find out more about how crypto-affluents can spend their wealth through Aditus at www.aditus.net
---