---
The Lux List / Finance
An interview with Olivier Burlot, co-founder of Aditus
One of the co-founders of Aditus speaks about embracing the future of digital currency while keeping to the age-old tenets of luxury
Serial entrepreneur Olivier Burlot, Sciences Po and ESSEC alumni, has been in Asia since 1994, successfully building high profile luxury publishing companies (they have been acquired since) and with his current publishing venture, HEART MEDIA, home to Singapore's oldest fashion title – Men's Folio and oldest watch title – World of Watches. Today, Burlot can finally unveil his latest project, an innovative enterprise which seeks to disrupt the entire luxury industry.
An interview with Olivier Burlot, co-founder of Aditus
How did you secure a foothold in the luxury arena?
I arrived in Asia in 1994 and worked for seven years at Hachette-Filippachi, the publisher of Elle magazine. It was my first foray into the fashion and luxury world. In 2001, I co-founded a publishing company called Adkom which acquired and launched luxury publications focusing on yachts – especially in China circa 2003 – high-end properties, and private business. This business was subsequently sold to SPH (Singapore Press Holdings) in 2008. After looking for new publishing opportunities in the region, I acquired Heart Media Pte Ltd in 2013 with Julian Peh and a pool of investors. In just over four years, Heart Media has grown substantially and we have a total of 20 publications in Singapore, Malaysia and across South East Asia. In addition, we also operate ten websites and organise the acclaimed Singapore, Phuket, and Penang Rendezvous series of exclusive luxury lifestyle events. Our team of highly-skilled professionals is now 80 strong and growing.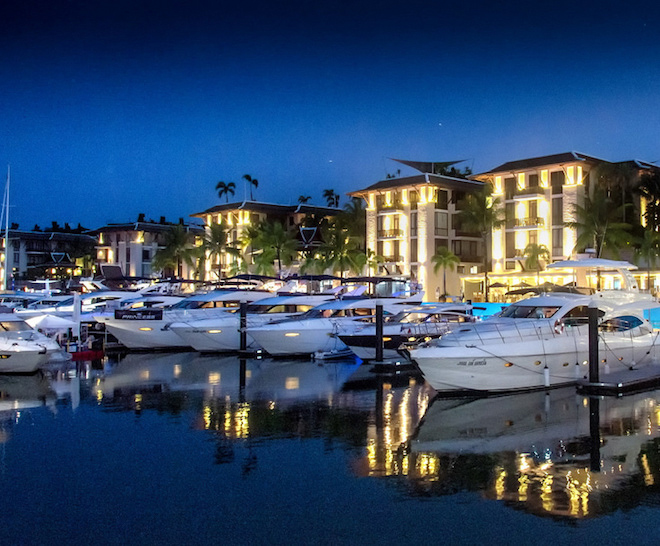 Tell us about your move into digital publishing with the acquisition of Luxuo?
We hold a diverse portfolio of publications ranging from timepiece to fashion and even art and luxury yachts. Hence, we felt the need to acquire a digital property that would serve as a content aggregator for the whole group. Therefore, we acquired fast-growing luxury portal Luxuo (www.luxuo.com) that was established in Hong Kong in 2007. This was in 2015 and it has proven to be a wise business decision in terms of reaching a new audience. Currently, the site has an online traffic of one million unique visitors a month and over 2.5 million of page views per month. And it's still growing rapidly having established itself as one of the leading luxury portals in the world. This fits perfectly with our strategy to focus on consumers of luxury goods.
The latest project that you are co-founding is Aditus. Why a shift towards starting  something in the cryptocurrency scene?
We are often in contact with luxury brands and they desire access to the new wealth created by the surge in the value of cryptocurrencies. On the other side, we have met these "crypto-affluents" at our events that are grateful to be invited and they tend to look forward to such invitations from luxury brands. Answering these two distinct needs, Aditus is basically a decentralised platform bridging the needs of luxury merchants and crypto-affluents.
These "crypto-affluents", as you call them, are highly concerned about their privacy. How do you resolve this concern?
The Aditus smartphone app can be downloaded and such individuals can indicate their preference as to the Smart Invitations they wish to receive from merchants. These preference settings never leave the smartphone of the user, thus ensuring total privacy. This is one of the key benefits of being able to conduct the matching on a decentralised platform. The app also holds a secured multi-cryptocurrency wallet which enables purchases using cryptocurrencies such as Bitcoin, Ethereum, and many others including Aditus tokens.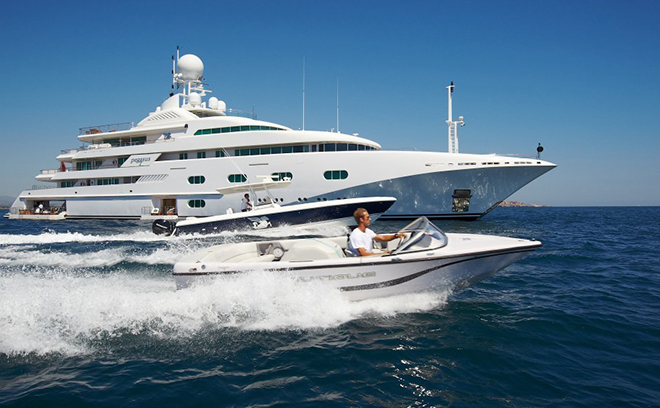 How do luxury merchants interact with crypto-affluents through Aditus? What has been the initial feedback you have received from these merchants?
Luxury merchants need to purchase Aditus tokens to be able to send smart invitations to users. Such invitations range from an invitation to visit a store, join an event or exhibition, attend a seminar, or even experience a new travel They are then rewarded by luxury merchants with Aditus tokens for engaging with merchants according to the terms of the Smart Invitations.
The feedback we have been receiving has been highly encouraging. We have established a pre-established list of 40 merchants that will be joining the Aditus eco-system across the first quarter of 2018. These merchants range from yacht charter companies to watch retailers and luxury car dealers. The public launch of the Aditus Smartphone app will be happening during the Phuket Rendezvous that we're staging in Phuket this January 2018 (www.thephuketrendezvous.com).
How are you financing the launch and marketing of Aditus?
We will be going through an initial token sale from 30 November to 20 December 2017. Our ongoing pre-sale has been gathering support from crypto-savvy individuals in the US, China, Japan, Korea, and across Europe. Our online community has also been growing fast. The Aditus Telegram channels have gathered over 4,000 followers.  We are also observing the same interest on LinkedIn and Instagram for this project. The white paper can be downloaded from www.aditus.net and all queries can be addressed to [email protected].  As entrepreneurs, we need to stay focused and always be creative – in good times, as well as during the tougher periods of bringing a new venture to life.
---