---
Style / Fashion
9 Fashion Muse, Designer Pairings 2016
More than just being larger-than-life personalities, these founts of inspiration serve as totems for nine of fashion's strongest messages.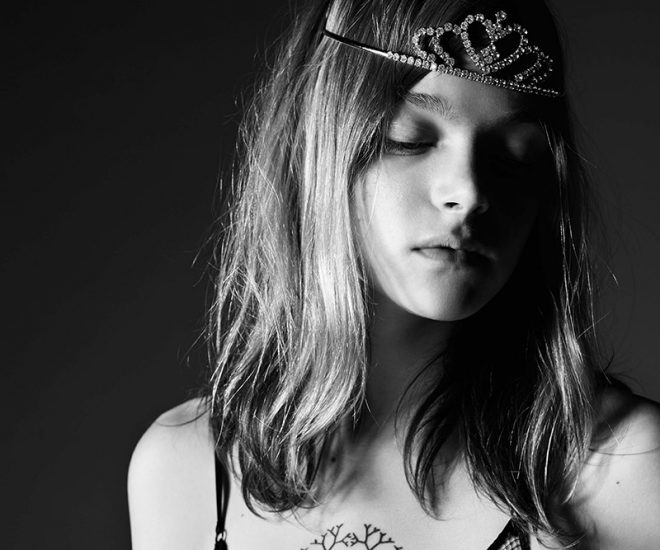 Muses. In Greek mythology, they were believed to be naiads (or water nymphs) and the daughters of Zeus and Mnemosyne. Ethereal and enigmatic, these goddesses of inspiration kindled the flames of thought and creativity in the realms of literature, science and the arts, and were invoked at the beginning of lyrical poems so that they might speak through the poet's words.
Here they are among us, still. Manifested in the form of beguiling celebrities and models, the muses have ruled the cosmos of couture since time immemorial. One only has to mention "Givenchy" to recall one of the most sublime iterations of the designer/muse dyads – that of Hubert de Givenchy and Audrey Hepburn, who were acquainted with each other in 1954 on the set of the Billy Wilder film, Sabrina. A mutual success for both parties, the pairing propelled the brand and actress alike towards powerhouse status, one recognised as the quintessence of feminine and elegant style, the other transformed into an international icon.
That was only the beginning. The alliance between designer and muse has persisted fixedly: Joni Mitchell and Yves Saint Laurent, Madonna and Jean Paul Gaultier, and, more recently, Sofia Coppola and Marc Jacobs, Lady Gaga and Donatella Versace. In the following pages, L'Officiel Singapore celebrates its ninth anniversary with nine of the most exciting and current designer/muse pairings.
The muses have arrived.
Saint Laurent
Former creative director Hedi Slimane's muses are one of a kind. They love music, know a good party and are virtually inseparable (think Julia Cumming, Lida Fox and Grace Hartzel, who have gone from being fresh faces to superstar models). This Spring/Summer '16, the designer's cool-girl squad enlists new names Amelia Rose Akerhielm and Staz Lindes, who share their It list exclusively with L'Officiel Singapore.
Amelia Rose Akerhielm
Agency
"Next Management."
Favorite music band
"Animal Collective."
Your meeting with Hedi Slimane in three words
"'Word bank insufficient'!"
Your favourite book
"Diary by Chuck Palahniuk, or maybe Brave New World, or The Archaic Revival by Terence McKenna. My favourites change every day."
Your favorite number
"Zero."
Your favorite artists
"Mark Ryden, Lori Early, Alex Gross and Matt Dangler."
How did you get discovered?
"I was scouted by Mary and Jeff Clarke of Mother Model Management while photographing matching groups of blonde girls and women in neon pink."
Was the Saint Laurent Spring/Summer '16 show your first one? How was it?
"Yes, and it was an amazing experience. Though my flight was delayed and I hadn't slept for a day, arriving in Paris and being at the Grand Palais seemed like a dream."
Are there any models in the industry you look up to?
"Dita Von Teese – she's lovely."
What are your plans for the future?
"I have many vague plans but nothing definite; the future is blurry but colors leak through. I'd like to further my art career and do more live painting, learn to animate, act, write music, refine my poetry and own a chameleon."   
Describe your personal style
"Eclectic. I don't value pieces based on their age or price, but for their history and the feelings they evoke."
Staz Lindes
Agency
"Elite."
Favorite music band
"Best of Doo-Wop Compilations."
Your meeting with Hedi Slimane in three words
"'Surprising', 'easy', '100 degrees'."
Your favorite book
"The Life and Times of Little Richard: The Authorised Biography."
Your favorite number
"Four."
Your favorite artist
"David Hockney."
How did you get discovered?
"My band, The Paranoyds, was playing at the opening of a show for my brother."
Was the Saint Laurent Spring/Summer '16 show your first one? How was it?
"Yes. It was very surreal and exciting. I felt so lucky."
Are there any models in the industry you look up to?
"Lily McMenamy, Lili Sumner and Georgia Pratt – they do their own thing and stay true to who they are."
What are your plans for the future?
"Having fun, whether with travel or settling down on a big ranch with all the animal friends I could dream of."
Describe your personal style
"It depends what kind of a day it is, but I'm either very feminine or very boyish. Sometimes mature, but mostly adolescent."
Gucci
Muse: Karen Elson
Alessandro Michele might not have specified his official muse, but if we had to put money on it, we'd say it's model-musician Karen Elson. One of Michele's ardent supporters, the 37-year-old has been present at all the creative director's shows since his Cruise '16 presentation in New York, and was even the star performer at the after-show party. If that isn't proof enough that the flame-haired beauty is Gucci's muse, how about this laudation from Michele himself: "Above and beyond being a model, Karen is a woman with an outstanding character and a strong personality… the personification of what beauty means to me."
Louis Vuitton

Muse: Léa Seydoux
Talk about playing with the big boys. The 30-year-old Parisienne, who has been hailed as "Bardot meets Binoche", has worked alongside Quentin Tarantino (Inglorious Basterds), Ridley Scott (Robin Hood), Woody Allen (Midnight In Paris), Tom Cruise (Mission: Impossible – Ghost Protocol), Wes Anderson (The Grand Budapest Hotel), and Sam Mendes (Spectre). Why wouldn't a brand that always aims for the finest quality choose a muse of an equally exquisite calibre? "I feel extremely proud at the thought of representing such a strong symbol of French elegance, an iconic brand whose initials are known the world over," Seydoux has said. "I deeply admire Nicolas Ghesquière's work, especially his modernity and his incessant search for novelty."
Chanel
Muse: Kristen Stewart
Call it a stroke of pure serendipity – Kristen first met Karl Lagerfeld in January 2012 during a photo shoot in Paris, during which she was decked out in Chanel Haute Couture. Soon after, in 2013, the star of Panic Room, the Twilight saga, and On The Road became the face of the Métiers d'art Paris-Dallas 2013/14 collection. Last year, the 25-year-old Certain Women actress was part of Chanel's "3 girls, 3 bags" handbag campaign, shot by Lagerfeld himself. "It always felt like a privilege to wear Chanel and to be around Karl who is an artist that, for me, constantly inspires," Stewart has said.
Burberry
Muse: May & Ruth Bell
Cara Delevingne, James May, Edie Campbell, Tom Odell – just some of the names that have inspired Christopher Bailey. This season, the spotlight falls on twins May and Ruth Bell. "Shooting our first Burberry campaign was surreal – you don't ever really think that you're going to do something like that," they've said. "You wish you will one day, because when you think of who has been in Burberry campaigns in the past, they're just on a different level!"
Diane von Furstenberg
Muse: Karlie Kloss
"Karlie was a perfect choice to represent – and celebrate – the multifaceted nature of today's woman," says Diane von Furstenberg. "She is a supermodel, she is an entrepreneur, she gives back, she is a student, she is close to her family. She's passionate, constantly improving herself, fearless. She knows who she is and is never afraid to show it. She is the woman she wants to be. Together, we invite all women to find this spirit and confidence in themselves."
Tod's
Muse: Antonine Peduzzi, Chelsea Tyler, Chloe Norgaard, Cora Corre, Giulia and Camilla Venturini, Julia Restoin Roitfeld, Langley Fox Hemingway, Lizzy Jagger, Louisa Gummer, Mae Lapres, Polly Morgan, Quentin Jones, Sonia Sieff, and Tea Falco
When the muses speak, one listens. In the case of Tod's, the brand has taken heed of 15 of them – all strong personalities from the fields of music, art, film, fashion and photography. Collectively dubbed Tod's Band, the ensemble includes fashion's newest darlings, twin sisters and artists Giulia and Camilla Venturini, as well as Chinese-Canadian model Mae Lapres, illustrator Langley Fox Hemingway (great-granddaughter of Ernest Hemingway), and celebrity offspring Louisa Gummer and Lizzy Jagger (daughters of Meryl Streep and Mick Jagger, respectiviely).
Kate Spade
Muse: Jordan Dunn
Crowned Model of the Year at London's British Fashion Awards last November, the 25-year-old brunette leads a colorful cast of characters in Kate Spade New York's Spring 2016 campaign. Says Deborah Lloyd, the brand's president and Chief Creative Officer, "Similar to our customer, Jourdan is a woman who wears many hats, as a model, mother, philanthropist and chef. She embodies the spirit of the 'Kate Spade New York girl' perfectly, and we're excited to share this spirit through our spring 2016 campaign and collection."
Giorgio Armani
Muse: Cate Blanchett
How does one turn a fragrance advertisement into an impassioned short film worthy of an Oscar? Have two-time Academy Award winner Cate Blanchett as a source of inspiration – and the star – of course. Always a vision on the red carpet, the 46-year-old Australian is the face of Si, Giorgio Armani's eau de toilette fragrance. "Working with Cate Blanchett, on and off the screen, has always been a highlight for me," Giorgio Armani has said. We couldn't agree more.
Story Credits
Text by Justin Cheong & Kenny Loh
This story first appeared in L'Officiel Singapore.
---