---
Lifestyle
Raising the Bar: Raven, Singapore
Three Singapore bars recently caught the attention of the lushes at "Men's Folio". This is the first of them…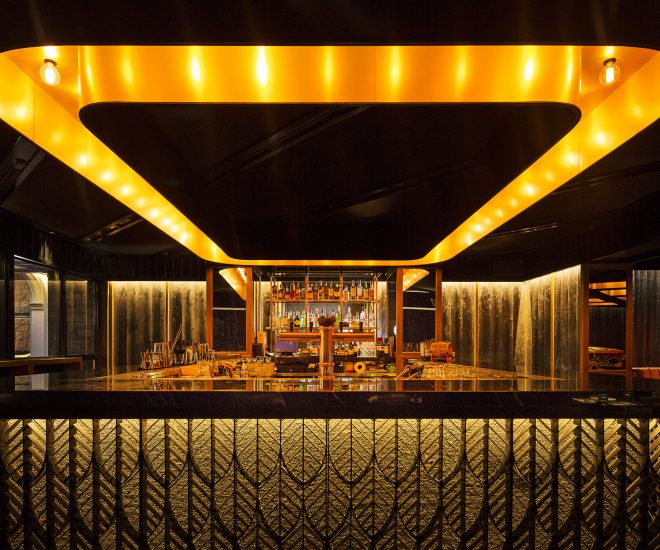 Food and drink come together comfortably in the highly accessible Raven. The folks behind Raven would like you to think of the bar as a woman by saying things like, "She's dark. She's sleek. She's sexy, and oh-so-very sophisticated. She's Raven." Considering this, our friends at Men's Folio were initially skeptical. But then, they realized that "she" would also pour and serve you as much beer, wine, gin, rum, and whisky as you want. And if that weren't enough, "she" would whip up truffle fries, churros, and croquettes whenever you please. Only catch: Leave your credit card on the table. Raven's a woman indeed.
You'll be glad to know that Raven – located in CHIJMES – is very accessible and easy to find unlike some bars these days that require climbing stairs, navigating alleyways, and reciting the alphabet backwards to find and enter. The bar serves up a combination of Northern and Southern American comfort food with an Asian flair that aims to create an all-encompassing dining experience. Sit on the comfortable couches or simply stand at the black marble bar to enjoy craft beers, wines, or cocktails.
Start off with the signature cocktail Cucumber Rickey, a refreshing botanical tipple based on cucumber-infused Hendrick's gin, alongside sidekicks Benedictine D.O.M, freshly squeezed lime, and tonic water to exude hints of sweet spices and herbs, before transitioning to heavier stuff like the Agave Smash, a refreshingly tart and subtly sweet blend of Patron Silver tequila, Drambruie, agave, and fresh lemon.
Check out part 2 of this series here.
Address: 30 Victoria Street, B1-01/02, CHIJMES, Singapore
Story Credits
By Patrick Chew
---