---
Lifestyle
The world's duty free shopping hotspots
Dubai's duty free shops remain the busiest duty free outlets in the world, according to figures released this week by the Dubai Duty Free and Generation Research. Consumers spent a staggering $1.14 billion at Dubai's duty free outlets in 200, over 5 percent of money spent at airports around the world. Dubai's sales put it […]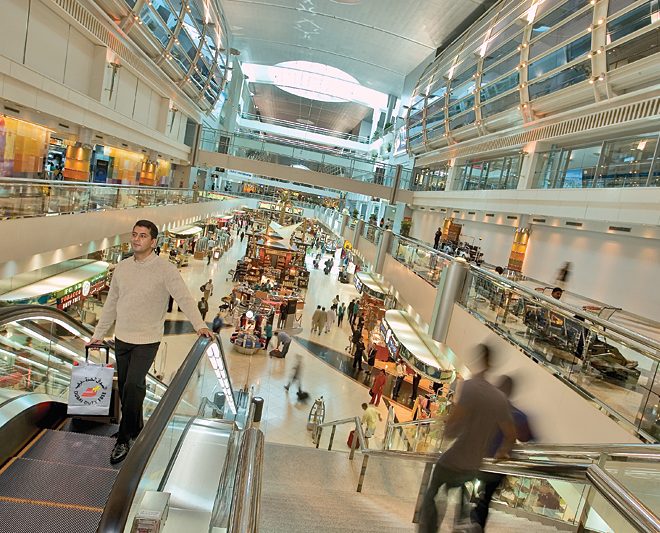 Dubai's duty free shops remain the busiest duty free outlets in the world, according to figures released this week by the Dubai Duty Free and Generation Research.
Consumers spent a staggering $1.14 billion at Dubai's duty free outlets in 200, over 5 percent of money spent at airports around the world.
Dubai's sales put it ahead of London Heathrow and Seoul Incheon, the world's second and third largest duty free markets respectively, which both suffered a fall in demand between 2008 and 2009.

Overall, duty free sales in the Middle East grew by 3 percent to reach $2.5 billion, bucking the global downturn which saw worldwide duty free sales fall by 6.8 percent.
Year-to-date sales figures for Dubai released this week show that the region is in no danger of slowing down — sales have already reached $607 million, 16 percent up on the same period last year.
Other duty free shopping hotspots include Singapore's Changi airport and Germany's Frankfurt-Main International.
Source: AFPrelaxnews
The world's busiest duty free stores
See the full list
1. Dubai Duty Free, UAE
2. London Heathrow, UK
3. Seoul Incheon, South Korea
---