---
The Lux List / Billionaires
Asia millionaires worth more than Europeans
Asia-Pacific millionaires are collectively worth more than their European counterparts for the first time, with the rich in China and India leading the way. The report on high-net worth individuals (HNWIs) — defined as anyone with investible assets of at least one million US dollars — was issued by Merrill Lynch Global Wealth Management and […]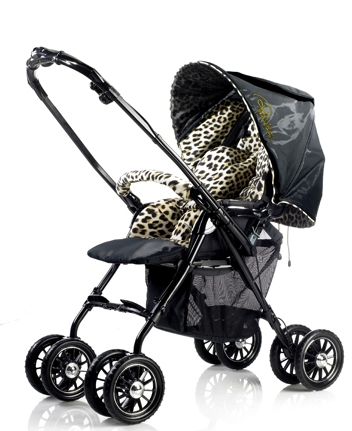 Asia-Pacific millionaires are collectively worth more than their European counterparts for the first time, with the rich in China and India leading the way.
The report on high-net worth individuals (HNWIs) — defined as anyone with investible assets of at least one million US dollars — was issued by Merrill Lynch Global Wealth Management and consultancy firm Capgemini.
The world's population of HNWIs returned to 10 million in 2009, with the largest concentrations still found in the United States, Japan and Germany.
"The Asia-Pacific HNWI population rose 25.8 percent overall to three million, catching up with Europe for the first time, after falling 14.2 percent in 2008".

They saw their total wealth grow nearly a third to 9.7 trillion dollars, more than erasing 2008 losses and surpassing the 9.5 trillion dollars held by their European counterparts, it added.
In 2009, eight of the 10 economies with the highest growth in HNWI population were from the Asia-Pacific region, led by Hong Kong where their numbers doubled as the stock exchange climbed 73.5 percent, the report said.
The other Asia-Pacific economies on the global top 10 list are India, Taiwan, Australia, Singapore, Indonesia and Vietnam, in that order.
Israel, the third highest gainer globally, and Norway, which was in ninth place, were the only countries outside the region on the top 10 growth list.
Ong Yeng Fang, a managing director at Merrill Lynch Wealth Management, told reporters the number of millionaires in the Asia-Pacific region is likely to rise further as it leads the world in economic growth.
In a separate study by Forbes Magazine, China has passed India in having the most number of billionaires, but India remains home to the region's wealthiest individuals.
Ten of Asia's top 25 billionaires are from India, led by oil and gas tycoon Mukesh Ambani with an estimated wealth of 29 billion dollars and steel magnate Lakshmi Mittal with 28.7 billion dollars.
Hong Kong, led by business mogul Li Ka-shing, has five billionaires in the Forbes top 25 list — the same number as Japan.
China has only one — beverage king Zong Qinghou, who is worth seven billion dollars.
The World Wealth Report said the wealthy have nearly recouped the losses of 2008 and total assets are now approaching levels last seen in 2007, before a US housing crisis triggered the global recession.
"The rebound has been, and will continue to be, driven by emerging markets — especially India and China, as well as Brazil," said Bertrand Lavayssiere, managing director for global financial services at Capgemini.
Following massive losses during the 2008-2009 crisis, the world's rich have become more cautious in their investments and are now more engaged in their financial affairs, the report said.
"However, their investment decisions are driven much more from emotional than intellectual factors," said Foong Lai Kun, Asia-Pacific director for financial services at Capgemini.
Many are also diversifying away from their home regions, with the Asia-Pacific becoming a key destination.
While the world's rich have regained their trust in advisers and wealth management firms, a "large majority" of them remain wary of financial regulatory bodies, the report added.
The world's rich also favoured luxury collectibles like private jets, cars and yachts as "passion investments."
This was followed by jewellery, gems and watches, art pieces and other items like coins, wine and antiques.
---