---
Lifestyle
Asian airports are the world's best… again
Seoul's Incheon Airport has been named the best in the world for the sixth straight year by the Airports Council International (ACI). ACI announced the winners of its Airport Service Quality awards February 15, noting that Asia-Pacific airports made a clean sweep of the world's best airports for customer service and "set the bar in […]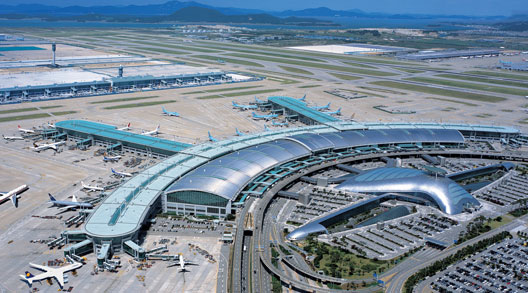 Seoul's Incheon Airport has been named the best in the world for the sixth straight year by the Airports Council International (ACI).
ACI announced the winners of its Airport Service Quality awards February 15, noting that Asia-Pacific airports made a clean sweep of the world's best airports for customer service and "set the bar in service excellence."
Seoul's Incheon International held top spot for the sixth straight year, followed by Singapore Changi, Hong Kong International, Beijing Capital International and Shanghai Pudong International airports.

Over 300,000 passenger surveys were completed in 153 airports around the world for the awards, tracking every passenger experience from the moment of arrival to the departure gate.
ACI said that this year's results showed that the airports which it is tracking are getting better, noting an overall improvement in customer service ratings of 7.5% over a five-year period — although it seems that all passengers want are the basics.
"The top performing airports are those that deliver on the basics first — general ambience, cleanliness, check-in efficiency, courtesy of staff, clear signage, availability of facilities, comfortable waiting areas," explained ACI's Craig Bradbrook.
"The traveller who is satisfied with the essential services and waiting times then has a greater propensity to take advantage of the additional quality services that enhance the airport experience, be that lounges, wi-fi connections, spas, food and beverage or duty free sales."
The results in 2010 showed that preparing for a big event seems to have a marked impact on an airport's service levels — of the six most improved airports around the world, three hosted major events last year (Cape Town — the World Cup, Shanghai Hongqiao — the World Expo and Vancouver — the Winter Olympics).
Source: AFPrelaxnews
The world's best airports:
1) Seoul Incheon (ICN)
2) Singapore (SIN)
3) Hong Kong (HKG)
4) Beijing (PEK)
5) Shanghai Pudong (PVG)
Best Airport by Region:
Africa – Cape Town (CPT)
Asia-Pacific – Seoul Incheon (ICN)
Europe – Malta (MLA)
Latin America & Caribbean – Cancun (CUN)
Middle East – Dubai (DXB)
North America – Indianapolis (IND)
---