---
Lifestyle
And the airline of the year 2014 is…
Air New Zealand has been named 2014 Airline of the Year by Airlineratings.com in its annual Airline Excellence Awards.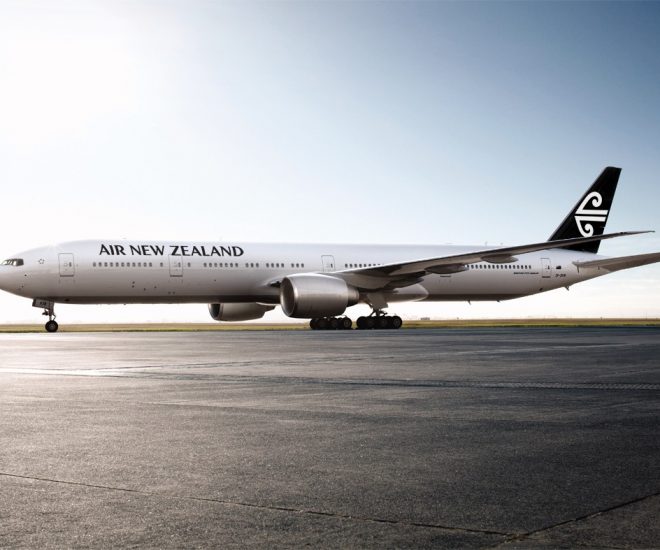 Air New Zealand has been named the top airline of 2014 by a safety and ratings review website which heaped unrestrained praise on the carrier for its in-flight services and safety performance.
Named the Airline of the Year for 2014, editors of AirlineRatings.com described the Kiwi carrier as an industry trendsetter, notably for programs like Skycouch which can transform three economy seats into a couch, ideal for couples or families with a young child.
Their specially designed Spaceseats, available in premium economy, also allow passengers traveling together to swivel their chairs and share a meal facing one another.
The design likewise prevents passengers from reclining their seats into the space of fellow travelers. Instead, the chairs slide forward like a reclining lounge chair.
In the online world, the carrier has endeared itself to digital consumers for its cheeky and entertaining in-flight safety videos. Last year, their Hobbit-inspired video "An Unexpected Briefing" featured orcs, hobbits, elves and dwarves and became an instant viral video hit.
The airline was then able to up the ante by recruiting the world's favorite nonagenarian Betty White to star in a new video set in a retirement home, which was released this year.
Air New Zealand also nabbed the award for Best Premium Economy Class.
Other winners in the Airline Excellence Awards include:
Regional Airline of the Year: Singapore-based Silk Air
Best First Class: Emirates
Best Business Class: Cathay Pacific Airways
Best Economy: Qantas Airways
Best Lounges: Qantas
Best In-Flight Entertainment: Emirates
Best Long Haul Airline: Emirates (Middle East/Africa)
Singapore Airlines (Asia/Pacific)
Swiss (Europe)
Air Canada (The Americas).
Best Low Cost Airline: JetBlue (The Americas)
Jetstar Group (Asia/Pacific)
flydubai (Middle-East/Africa)
Norwegian (Europe)
Last week, AirlineRatings.com named Qantas the world's safest airline.
---