---
Lifestyle / Gastronomy
Lanshu Chen Wins Asia's Best Female Chef 2014
Chef Lanshu Chen of Taichung, Taiwan's Le Moût has been named the Veuve Clicquot Asia's Best Female Chef for 2014.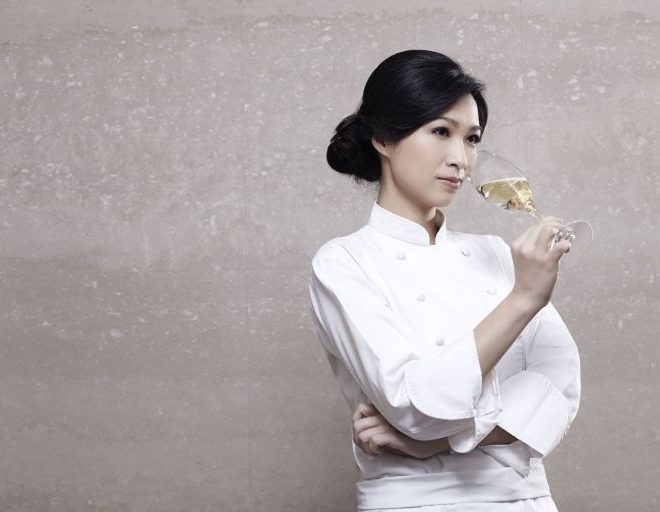 A Taiwanese chef who mastered French cuisine in some of the world's top kitchens and reinterprets classic dishes with an Asian twist has been named the best female chef in Asia.
Lanshu Chen has been named Veuve Clicquot Asia's Best Female Chef for 2014, the second recipient after Thai chef Duangporn Songvisava, who took the title last year for her food at Bo.Lan in Bangkok.
As part of Asia's 50 Best Restaurant Awards, the lofty title recognizes the most creative, talented and dedicated female chefs in the industry. The recipient is voted for by 200 industry experts across Asia.
Chen began her culinary career in Paris, where she worked in some of the city's most iconic restaurants including Les Ambassadeurs, Relais d'Auteuil. She also worked under chef Thomas Keller at The French Laundry in California.
After honing her skills in the culinary capital, she returned to her native Taiwan to open Le Mout in Taichung city, where she reinvents classic French dishes with Asian flavors.
Foie gras, for instance, is paired with ikura (salmon roe) and ginger flower-infused duck consomme. Aged gouda cheese is also served with a plum wine sorbet and matcha.
"By combining French culinary traditions with the local influences and ingredients she grew up with, Lanshu reveals both her mastery of authentic French cuisine and her ability to innovate," say organizers.
"Her ever-changing menu is founded on classic cooking styles yet informed by her own heritage, creating a delicate cross-cultural fusion of flavours and textures."
Chen will be honored in a ceremony February 24 at the Capella Hotel in Singapore.
---