---
Culture / Art Republik
Serious Game: Escher's World of Wonder
Journey to Infinity: Escher's World of Wonder is the latest exhibition at the ArtScience Museum, Singapore to capture our attention.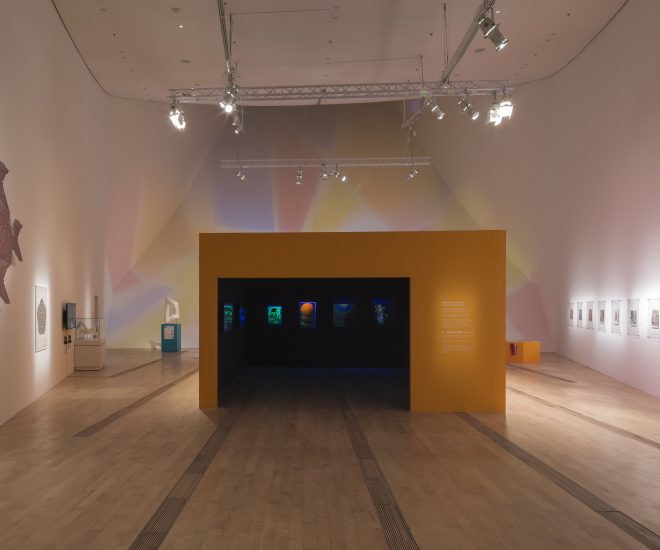 "My work is a game, a very serious game." said M.C. Escher. Journey to Infinity: Escher's World of Wonder is the latest exhibition at the ArtScience Museum, Singapore and it makes a literal reality of Escher's words. The exhibition explores the works of Dutch graphic artist M.C. Escher, who's renowned for his paradoxical, highly calculated designs. Some 150 of Escher's works, including pieces owned by private collectors, will be showcased in one of the biggest exhibitions of his work in Asia.
The retrospective narrates Escher's artistic journey, from his start with Art Nouveau-inspired nature prints in the 1920s, and abstract experimentation in the 1930s. The peak of his artistic career came in the 1970s – his exploration on the concept of infinity, through a juxtaposition of mathematics and art. The exhibition ends with 'Escher Mania', which demonstrates the scale of Escher's influence on pop culture in the 20th and 21st century, such as in Christopher Nolan's movie Inception.
"More than an art historical presentation of one of the 20th century's great artists, this exhibition is an immersive, playful, and interactive journey into the poetic worlds that Escher created." said Honor Harger, Executive Director of ArtScience Museum, Marina Bay Sands. "Alongside his masterpieces, we are presenting large-scale optical illusions, dazzling installations, engaging hands-on learning projects, and games that take us inside Escher's realm of wonder."
One of those "playful" bits is the Relativity Room, where you can step in an experience how easy it is to distort reality – well at least our perception of reality. You need three people to get into this properly, or one stranger to hold a camera for you!
Journey to Infinity: Escher's World of Wonder exhibition is spread into six zones. The exhibition is open till 2017. Don't forget to also check out Future Land, if you have the time. 
Zone 1 – Early Work: Art Nouveau and Nature
Escher's artistic beginnings from 1921 to 1935, featuring realistic drawings of nature.
Zone 2 – Tessellation
The gallery explores Escher's fascination for tessellations; with an interactive Tessellation Puzzle Activity (below) for visitors. It really is great fun for younger visitors as one can slide off the wall and into a pile of tessellations.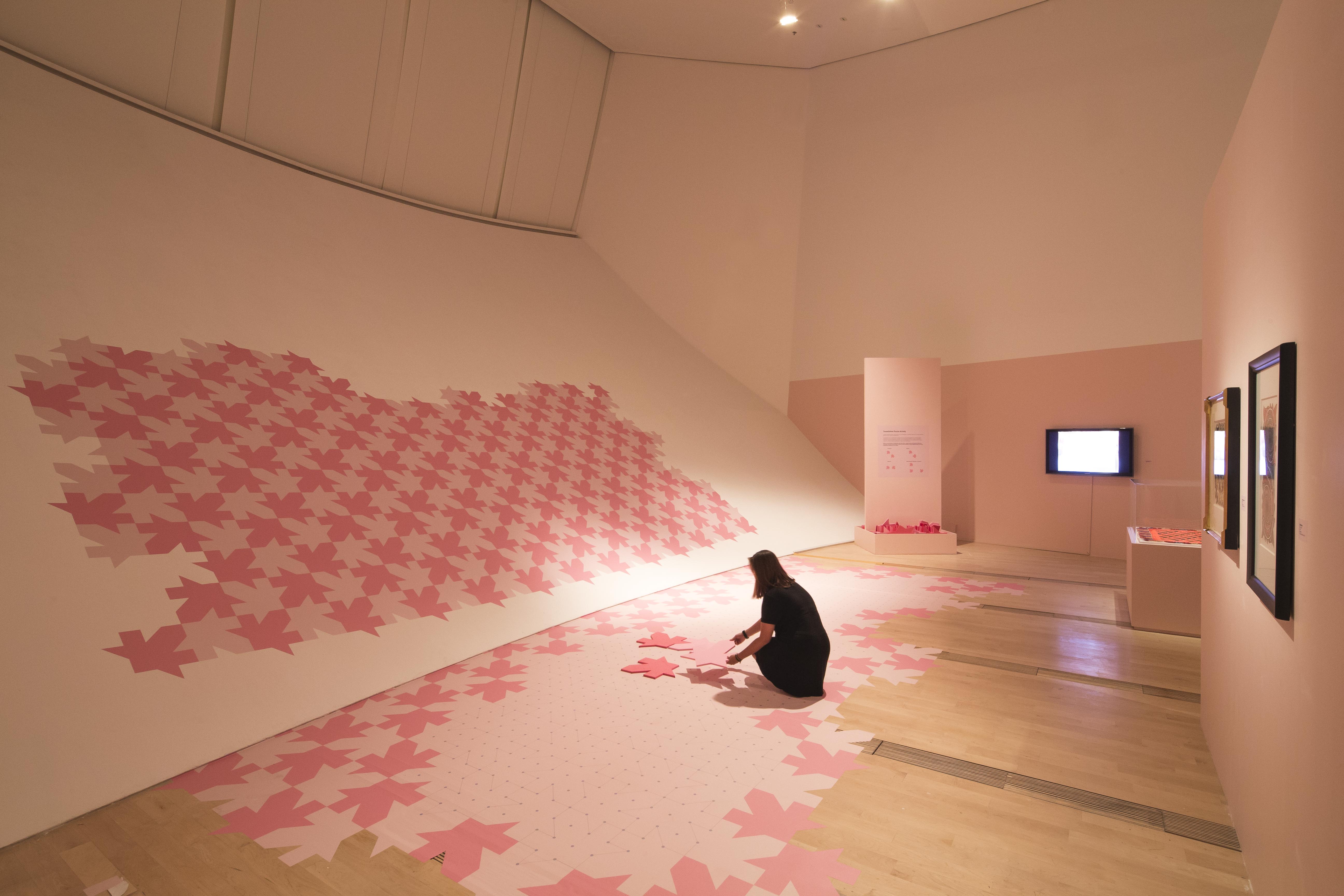 Zone 3 – Metamorphosis
The sequel of Escher's tessellations, this time featuring abstract shapes transforming to concrete forms.
Zone 4 – Commercial Works
This gallery features 21 of Escher's works commissioned by officials and admirers.
Zone 5 – Exploring Infinity
The highlight of Escher's signature constructive compositions that represents infinity, including Ascending and Descending. This zone also has three interactive activities: The Relativity Room, The Mirror Room (below), and Convex and Concave Sphere. 
Zone 6 – Escher Mania
The narrative concludes with the works of those who are influenced by Escher, including works from local artists.
"JOURNEY TO INFINITY: ESCHER'S WORLD OF WONDER" till 26 February 2017 – ArtScience Museum Singapore. More info and booking on MBS website
---