---
Culture / Art Republik
Photographer Laxmi Kaul: "Beyond Boundaries"
Leica Gallery hosts the Laxmi Kaul "Beyond Boundaries" exhibit in Singapore. We take a closer look at the photographer's work.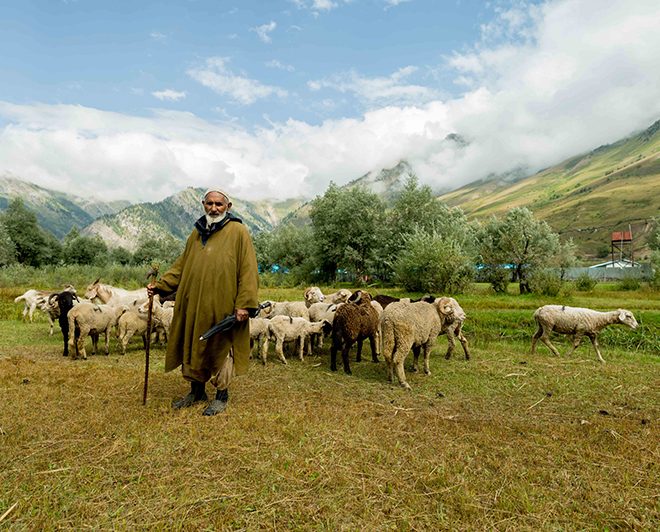 In her new exhibition "Beyond Boundaries", hosted at the Leica Gallery located within the iconic Raffles Hotel, photographer Laxmi Kaul presents her journey with the people and nomads of Kashmir. Over a two-year span, the self-taught photographer has been going through the beautiful but dangerous land, talking and bonding with locals to get to know their lives and narrate them through her photographs.
Despite being a heavily militarized zone, the border (more properly the Line of Control) between India and Pakistan is bursting with lively and joyful souls. She has been stunned by their simplicity, serenity and sincerity. "I have discovered there is something special in the everyday; for one, we are alive" said Laxmi Kaul.
To her, photography "is a quest for capturing the emotion in a moment – silently, spiritually with pride and positive impulsiveness, as if telling a very human story". "Beyond boundaries" illustrates her vision: the photographs are representations of unplanned yet meaningful moments – every single one of them mirroring Laxmi's vivid memories of the multifaced territory. 
The collaboration with Leica allows the brand to showcase just how well the brand's cameras capture emotions and passion perfectly — something that they were able to show us personally at the SINGAPORE RENDEZVOUS as the official photographers. With the Leica Gallery, the brand is able to illustrate its role on the frontline of photojournalism.
The "Beyond Boundaries" exhibition will run at the Leica Gallery till December 5.
---