---
Culture / Art Republik
Exhibition in Singapore: Last chance to catch Open A Door To Israel at Marina Bay Sands
From Israel with love, the country brings the best of its culture and heritage to our shores via nine doors at the Marina Bay Sands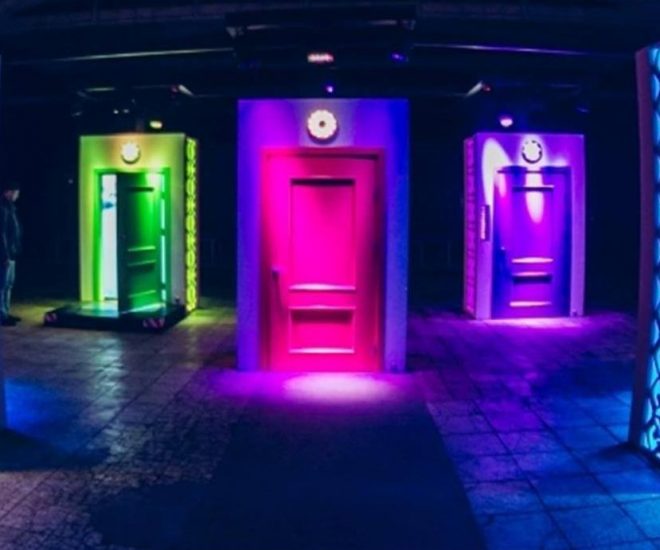 One does not have to hop on a plane and drop some serious dough to travel to a far-flung location. With the help of the Ministry of Foreign Affairs, Israel, those visiting the Marina Bay Sands in Singapore will have the opportunity to immerse themselves in the rich history and culture of Israel through the exhibition "Open A Door To Israel".
Until Dec 23, guests will be able to explore various aspects of the country with the help of nine 'Curiosity Doors'. Each with its own theme, the doors represent education, culture, family, heritage, technology, diversity among others and break down barriers that help visitors to see the similarities that Israel has with Singapore. With a duration of 30 minutes for each session, guest will be greeted by an LED screen that features an interactive video, games and interactive library.
Apart from opening doors to the country, the exhibition will allow guests to take part in traditional Israeli events and other interactive experiences. Using two large screens and robotic projectors to feature the stories of Israel, the 10-minute multimedia presentation is the perfect platform for Israel to show off its technological advancements.
Launched last year at the Tel Aviv Port, the exhibition has visited countries such as Poland, Italy, France and Russia. "Our goal is to present Israel's vibrant society and its core values through the Open a Door exhibition and connect further with our friends from all over the world. By creating this personal hands-on experience, we can showcase the true face of Israel in all its beauty," said HE Ms Yael Rubinstein, Ambassador of Israel.
Open a Door to Israel, December 9 – 23, Marina Bay Sands Convention Centre, Hall C, 1 Bayfront Ave, Singapore 018971
---