---
Culture
New Directions: Bazaar Art Jakarta
A look at the upcoming Bazaar Art Jakarta 2016.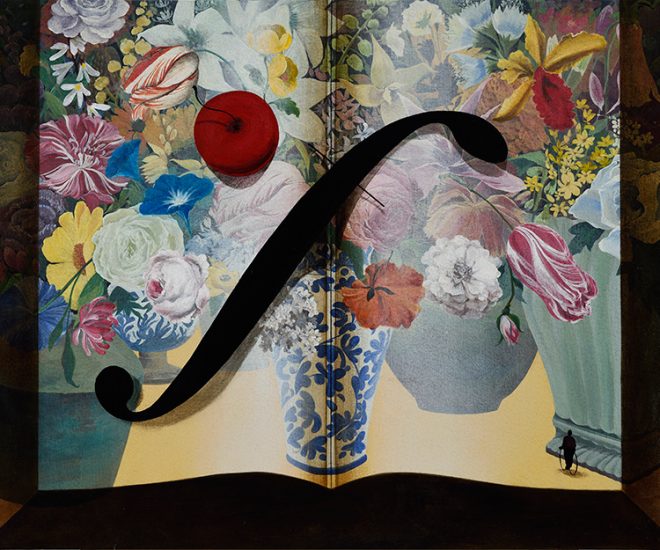 Bazaar Art Jakarta (BAJ) returns for its 8th edition from 25 to 28 August 2016, held at the Grand Ballroom of The Ritz-Carlton Jakarta, Pacific Place, with Vivi Yip as their new fair director.
Yip is the founder of the Vivi Yip Art Room in Jakarta, supports the Young Indonesians Contemporary Artists community, and has worked as a Southeast Asian Paintings Specialist and Indonesian Representative at Sotheby's Singapore for more than 10 years. Her addition to the BAJ team will bring a fresh new perspective to the art fair, curating and showcasing the works of local artists to a larger audience.
Incepted in 2009, BAJ has grown in popularity in the Asian art world, welcoming an increasing number of exhibitors and visitors every year. Last year, it welcomed 34 prestigious international galleries from 11 countries alongside 21 Indonesian galleries to showcase the best works of local and international artists, and generated sales over US$3,200,000 with more than 31,000 visitors over four days.
Following the success of the previous year, BAJ 2016 is projected to be even larger, presenting the artworks of world class artist from 34 international leading galleries from 11 countries including Indonesia, Australia, Germany, Hong Kong, Japan, Malaysia, Philippines, Singapore, Thailand, UK, and USA.
"This year, BAJ is experiencing a significant development, especially in terms of the exhibition production. Not only synergising with all media in MRA Group, both local and foreign, we've also increase marketing strategy more aggressively, including empowering social media activity. We are committed that BAJ 2016 will be the best local art fair in Indonesia," says Indriati Wirjanto, Head of Committee BAJ 2016.
BAJ also returns with a more diverse and enticing line-up, incorporating many new features. The MALLart program, a special feature of the event produced in collaboration with Pacific Place Jakarta (the official venue), will focus on displaying large-scale installations by Indonesia's prominent artists. The Young Curator Award will also be held for the first time this year, creating a platform for young and emerging artists to showcase their works.
Their regular TALKart program will feature a line-up of local and international speakers to give talks on various interesting art topics. Another feature from the past years' BAJ is EDUart, an educational program created for different age groups of art lovers who are inspired and interested in drawing, painting, making murals, screen-printing and sculpting.
"I'm very excited to bring BAJ 2016 on. There will be many programs which can attract more visitors and art collectors to come and see this art fair. The artworks will be displayed in an educative, interactive and fun way. The presence of local and international galleries represent the active appreciation to the global artworks," says Yip.
Occupying a 7,500-square-metre area at the Grand Ballroom of The Ritz-Carlton Jakarta, Pacific Place, BAJ has become a keen destination for art collectors and enthusiasts in Indonesia, as well as in Asia Pacific. Strategically located inside the shopping mall, the event will increase its public exposure of the arts, which will also be in line with the idealism of BAJ to greater promote public awareness and appreciation of the arts. Convenient opening times in accordance with the mall's business hours until 10pm also allows the art fair to maximise promotions.
Rifky Effendy, an independent curator with many years of experience working on local and international art exhibitions, is appointed as the creative director of BAJ 2016. "The community still has little concern to art. With various programs presented at BAJ 2016, we expect that art community and artwork itself can interact with the public at large so the art would engaged more public attention," said Rifky.
BAJ 2016 seeks to establish Indonesia as a major art hub of Asia, as well as to give its visitors' more opportunities to interact with the arts.
This article was first published in Art Republik.
---