---
Culture / Celebrities
George Clooney is Boycotting the Sultan of Brunei's Hotels
George Clooney is calling for a boycott of the Sultan of Brunei's hotels following harsh anti-homosexuality laws, he's continuing 2014's #StopTheSultan. Will it work?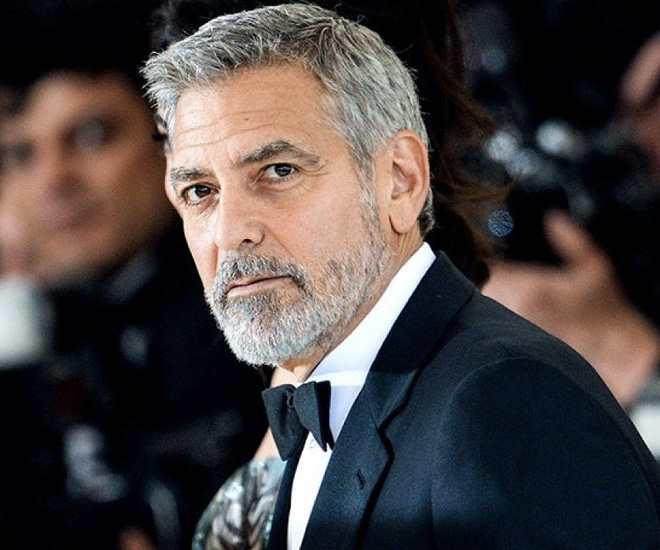 George Clooney is boycotting hotels owned by the Sultan of Brunei. This boycott of conscience from the Hollywood star came just days after the Sultan of the small but geopolitically strategic oil-rich nation (ranked 41 out of 99 oil producing nations) announced new laws making homosexual acts and adultery punishable by death.
Originally a British colony, Brunei became the first Southeast Asian nation to officially become an Islamic state by adopting Sharia law as the foundation of its legal system in 2014 to widespread condemnation. With a population of less than half a million, other draconian laws include amputation of the limbs as punishment for theft and robbery.
"In the onslaught of news where we see the world backsliding into authoritarianism this stands alone," – George Clooney in an op-ed for Deadline on why he's boycotting Brunei Sultan's hotels
George Clooney is Boycotting the Sultan of Brunei's Hotels over severe new anti-LGBT and adultery laws
Starting April 3rd, anyone found guilty of engaging in homosexual acts or cheating on their spouse could be flogged or sentenced to death by stoning. Clooney called on citizens of the world who oppose these infringements of human rights and civil liberties to boycott hotels owned by the Brunei Investment Agency. Sultan Hassanal Bolkiah owns the Brunei Investment Agency which holds some of the world's most prestigious hotels under its management. 
"Every single time we stay at or take meetings at or dine at any of these nine hotels we are putting money directly into the pockets of men who choose to stone and whip to death their own citizens," – George Clooney on the boycott for Deadline
George Clooney joins other Hollywood celebrities like Ellen DeGeneres, Stephen Fry, and prominent entrepreneur Virgin's Richard Branson, who have all been boycotting the Sultan Bolkiah's properties  over Brunei's anti-gay laws since 2014. That said, socio-political commentators like host of Real Time Bill Maher and CNN host S.E. Cupp have tarred Clooney's position as "hypocritical", pointing to the fact that Hollywood continues to do business with other Islamic states like the United Arab Emirates and Saudi Arabia. Maher felt that the Oscar winner's "virtue signalling" ultimately won't make an impact, going so far as to add that if Clooney really wanted to make his protest felt, he should get people to stop using gas and stop driving cars.
Nevertheless, Clooney is aware that his boycott, largely symbolic might be nothing more than pyrrhic, writing in his Deadline column that, "Brunei is a Monarchy and certainly any boycott would have little effect on changing these laws. But are we really going to help pay for these human rights violations?"
Despite Clooney's awareness of the futility of his own boycott of the Sultan Bolkiah's properties like the Dorchester Collection, the Beverly Hills and Hotel Bel-Air, he's pushing ahead with actress Jamie Lee Curtis joining him. The first #StopTheSultan boycott and protest in 2014 led by California politicians, and LGBTQ activists reportedly cost the Sultan of Brunei $2 million in revenue, with cancellations at The Beverly Hills Hotel accounting for "almost all of the dropoff." according to NYT. Unfortunately, by 2018, the #StopTheSultan movement had all but petered out, with celebrities and socialites returning to the premier Beverly Hills venue.
The Sultan and the Royal family is exempted from Sharia law. A 60 Minutes expose revealed that the $30 billon net worth monarch is himself no paragon of virtue with a Vanity Fair profile calling the Sultan and his brother Prince Jefri "companions in hedonism" for their penchant for the debauched lifestyle and love of women. In the country, its citizens are largely apathetic with the harsh laws thanks to state funded welfare like free health and education and with most in employment of the state, nary a negative sentiment among them.
List of the Sultan of Brunei's Hotels
The Beverly Hills Hotel (Beverly Hills)
Hotel Bel-Air (Los Angeles)
The Dorchester (London)'
45 Park Lane (London)
Coworth Park (Ascot, UK)
Le Meurice (Paris)
Hôtel Plaza Athénée (Paris)
Hotel Eden (Rome)
Hotel Principe di Savoia (Milan)
Grand Hyatt (Singapore)
Royal Plaza on Scotts (Singapore)
---