---
Style / Fashion
Vibrant Positivity: Paul Smith SS17
Bright colours, the classic stripe, a multiracial casting – Paul Smith channels peace and optimism this season.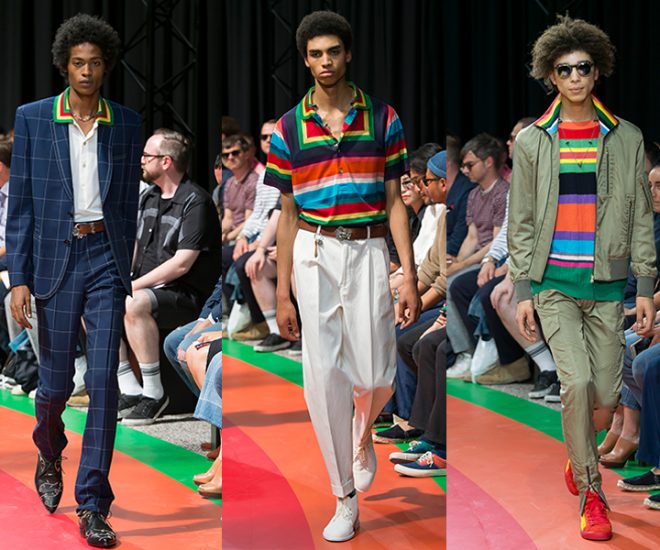 This SS17 sees the usual loud injection of colors. We're talking about a kaleidoscopic palette of yellows, reds and greens coming together in the classic Paul Smith stripe. Throw in 1960s tailoring references and an athletic touch, and we have the season's collection in sum.
But of course, fashion isn't always just about aesthetic pleasure – although Paul Smith certain does satisfy in that area. With London close to the designer's heart (he calls West London home), the bright use of color appears to be an offering of positivity and a reminder for peace. And amidst the current Brexit turmoil, ladies and gentlemen, we all know that's what the UK needs most now.
Read more about the collection on Men's Folio Singapore.
---