---
Style / Fashion
Hedi Slimane Departs Saint Laurent
The famously eccentric designer moves once again, for the second time.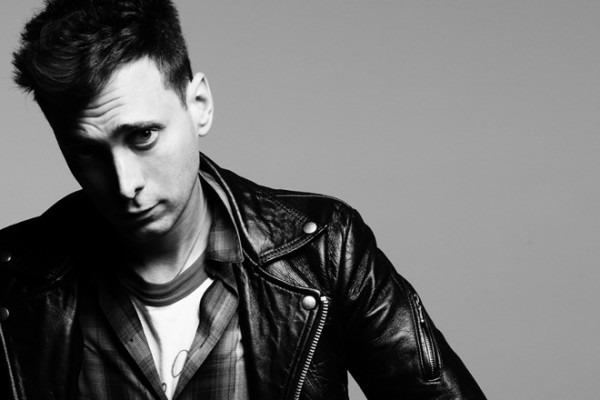 It seems that some artists just can't sit still. Yes, an artist, because regardless of what people think about him, that's what Hedi Slimane is. The obsessive fashion designer/photographer will make his second exit from Saint Laurent after his four year stint as creative director – a role that he made full use of, with his focused vision and his eccentricities, pushing the whole fashion house to even greater heights than before.
[UPDATE] WWD reports that Anthony Vaccarello will replace Slimane at Saint Laurent. Vaccarello is currently Creative Director of Versace's Versus line. More on this news will follow once the brand makes a formal announcement (which is here), consigning Slimane to memory.
Well, actually some people remember Slimane probably more for the aforementioned eccentricities. For example his dropping the 'Yves' part of the name (which our friends at L'Officiel Malaysia remarked on) that caused an outcry among fans of the brand. Then there are his impulsive retorts towards certain journalists who panned his shows and his dedication to a full vision of rock and punk flair. Last month's show was especially contentious with its parody of 1980s fashion, lack of music, and the fact that the whole display took place in a mansion rather than a show-space.
There was also that point in time when Slimane moved away from fashion and took up photography. Go over to his 'Hedi Slimane Diary' to catch a glimpse of his ridiculously prolific photo record of the different facets of his life – a powerful slice of youth captured in his own special way.
For the record, this departure also comes after the shocking splits of a few other names over the past months, including Raf Simons from Dior, Alber Elbaz from Lanvin, and Massimiliano Giornetti from Ferragamo. The official statement released by Saint Laurent saw that this was "the end of a four year mission, which has led to the complete repositioning of the brand".
The end of a mission? You can probably tell that this is not the end for Slimane, by a long shot. Slimane probably has a new mission bursting to life somewhere in the inner workings of his mind. Some rumors even point to a return at Dior, but knowing him, there's a chance it doesn't even involve fashion at all.
Whatever he does next, the world will still be watching him.
---