---
Style / Fashion
Guide: Hermès Watch Straps
Complications, cases and dials make great talking points, but few, like Hermes, pride themselves beyond the lugs of a ticker.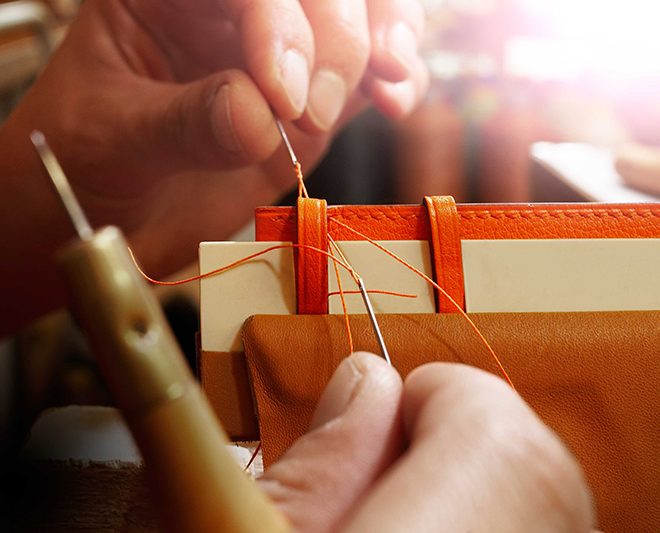 There are the typical parts of a watch where watchmakers show the world what they are made of (and capable of doing): the movement, complications and beyond, the case, be it jeweled or not, and the dial – the more artistic, the better. These days, in a bid to outperform each other, manufacturers are less prone to giving anything beyond the lugs of a ticker more attention than what is on or within. Not many brands would say as much about a bracelet as opposed to a retrograde hour, 600 snow-set diamonds on a pink gold case, or a dial decked out in sculpted gems. Our friends at L'Officiel Singapore take a look at one brand that does.
Hermès, on the other hand, has a lot to say about its straps. These are, of course, famous (see Apple, for example) which begs the question, why exactly is that?
The French house would credit its expertise with leather bracelets to its beginnings as a saddler, and as wristwatches progressively replaced pocket timepieces in the early 1900s, it would highlight its role as the brand with a know-how for making exquisite straps. Straps are what make saddles and stirrups work, as this Wikipedia entry illustrates.
In 2006, Hermès opened a workshop in Bienne, Switzerland dedicated to this craft (watch straps that is). Under this roof is an array of supple, precious leathers – spanning from goat and calf to ostrich and alligator – cut, stitched and finished by a team of skilful artisans (where consistency matters, Hermès shares that each employee works on an entire bracelet by himself or herself).
An Hermès watch strap goes through four stages of work. For starters, the leather selection process is rigorous, with scratches, wrinkles and veins strictly avoided. Using a single flaxen thread and two hand-held needles, an artisan creates the brand's signature saddle stitch on the skins before applying a careful treatment process to ensure all areas on a single strap look perfectly uniform. A furrow is then pressed between the sewing line and the edge of the leather to make the strap suppler than it already is. After loops are meticulously fixed, a finishing stitch (with great attention to detail given despite being invisible to the wearer) forms Hermès' iconic 'H'.
---