---
Style / Beauty
Focus: Relax and Rejuvenate
The physical and emotional stress at the workplace calls for a time of relaxation and rejuvenation. We give you a few ways to recalibrate your senses.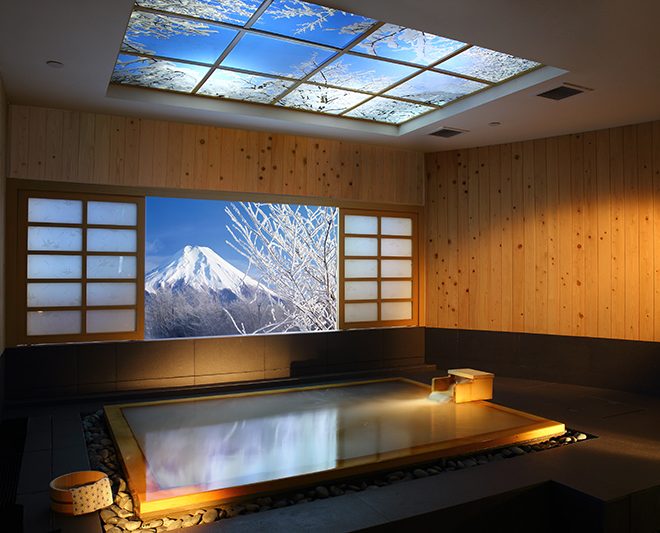 Modern working life can be a black hole of physical, mental and emotional stress. Most of us follow a tedious routine that forces us out of our beds before the sun rises, only to get back to the comfort of our homes just in time for bed. We devote most of our time to work, leaving only little pockets in the day for rest and play. Perhaps, this is why Singapore can evolve from a humble fishing village to what it is today, one of the richest city-states in the world. But this success comes with the price that we all have been silently paying since our induction into the workforce.
Despite the cluttered calendars and piles of uncompleted work, one should always find time to strike a balance between work and play. It's about time you leave your screens and papers in the office, and treat yourself to a short break to regain the vitality and zest that you need to get through the everyday grind. Here are some ways to rejuvenate your body, soul, and mind.
Take Flight
When it comes to work, the fight-or-flight decision isn't that hard to make. There's really no point in fighting the monotony of your work routine, so why not put aside your woes and lift the heavy weight off your shoulders by taking a short flight to a completely different environment altogether?
Our neighbor, Indonesia, caught our attention with its scenic landscapes and off-the-beaten-track gems. We reckon that a short stroll in paddy fields or a slow ascend up a scenic volcano might be pleasing not only for the eyes but also for the soul, as you embark on a journey of self-discovery.
Among its magnificent peaks and valleys, Ijen, a stratovolcano in East Java, replete with crystal blue waters makes for an ideal, reinvigorating destination. Situated about 2,300m above sea level, the Ijen crater will reward you with a fulfilling ethereal view of the electric blue sulphur lake. Tip: start your hike up the crater early, so you also can get to view the sunrise in its full glory.
Temporal Escape
Escaping to an exotic destination may sound tempting, but some of us do not have the luxury of time to travel. For the time-strapped urbanite, a rejuvenating massage at a spa might just be the ticket to relaxation.
Ikeda Spa
Ikeda Spa may be conveniently located at Bukit Timah, but step into its tastefully appointed interior, and you'll be forgiven for thinking that you've arrived at a Ryokan in Kyoto. Designed with balance and simplicity in mind, it also houses a Japanese rock garden where you can indulge in a simple tea ceremony to awaken the Zen master in you.
Of course, the treatments offered are inspired by the multifaceted Japanese culture, and include the Ikeda massage with heated volcanic rocks, Hinokiburo bath, and the award-winning Geisha organic facial.
Nimble/Knead
Offering a tongue-in-cheek interpretation of travel, Nimble/Knead doles out its spa treatments and massages in unique and unexpected spaces: enclosed shipping containers. Located in the heart of the Tiong Bahru estate, the shipping containers that comprise the modern day spa may look tough and impenetrable on the outside, but they are warm and welcoming inside.
While some may question the use of cargo shipping containers as treatment rooms, we are all for "shipping" our woes away while being sequestered in a plush cocoon. Nimble/Knead's spa menu is similarly travel themed, with full-body massages that range from Destination Bali to Swede and Sassy. It also offers body scrubs, body masks, facial treatments, and foot massages.
The Wolverine Diet
It might seem ironic that we are advocating sticking to a strict eating pattern here, especially when you're trying to break free from myriad soul-zapping routines in your life. But don't just take our word for it, as Hugh Jackman is living proof that this diet might just change your life.
Jackman is, after all, best known for portraying Wolverine onscreen with all the superhuman animalistic characteristics that he possesses. But off-screen, he is seemingly inhumane too. Jackman grew in size at a ridiculously fast rate in order to embody the character, and when quizzed on how he can consume 5,000 calories daily without putting on any fats, he revealed that it's all thanks to intermittent fasting.
Aptly dubbed the "Wolverine Diet", the strict regime that Jackman follows is based on the concept of intermittent fasting, where he fasts for 16 hours, and eats only during the following eight-hour period. That's the Leangains daily model of intermittent fasting for you. However, there are also four other common forms of intermittent fasting to suit your schedule and lifestyle. These include the alternate day fasting, weekly fasting, the Eat-Stop-Eat fasting (where you fast for 24 hours once or twice a week), and the Warrior diet (where you fast during the day and eat a huge meal at night).
Of course, Jackman's shredded physique doesn't just come from dieting alone; his gruelling "Wolverine Workout" is not for the faint-hearted. But, there's no denying the other purported health benefits of following this routine such as reduced blood pressure, lowered risk of type 2 diabetes, and improved pancreatic function. Fans of this method also claim that it puts them in a better mental state, allowing them to better focus on their tasks at hand.
Wearable Technology
By now, you should already know the various health benefits that come with ample sleep. However, if haunting thoughts of work are keeping you up late at night, there's a new wave of wearable tech designed to optimise your slumber time.
Kokoon Sleep Sensing Headphones
Aside from functioning as conventional headphones, Kokoon has built-in EEG sensors to monitor your state of sleep, and adjusts the volume of your music automatically to lull you into a deep, peaceful sleep. Ergonomically designed for comfort, it also effectively blocks out external noise to ensure that your much-needed slumber is not disturbed.
Neuroon Intelligent Sleep Mask
Neuroon is the first intelligent sleep mask that can analyse sleep patterns by monitoring your brain waves. A godsend for frequent travellers, it also comes with in-built light therapy programmes to beat jet lag and help users fall asleep faster.
Ōura Smart Ring for Sleep
Touted as the world's first wellness ring, Ōura monitors your sleep cycle and daily activities unobtrusively. Together with its Android or iOS app, it provides actionable insights on how you can change your habits in order to perform at your best.
Story Credits
Text by Dewey Sim
This story was first published in Men's Folio.
---