---
Style / Jewellery
Destination Shopping beats eCommerce: We need stores like Bvlgari's New Curiosity Shop
Online and Offline sales are not exactly a zero-sum game, retailers just need to give consumers a reason to go into their stores. Bvlgari gets it right with their "New Curiosity Shop"
Online shopping has never been easier. Heck, luxury conglomerates like Kering Group have been clocking their best profits ever thanks to burgeoning online sales. According to German analytics firm Statista, residents of Hong Kong are the eCommerce champions of the world. By far. Spending an average of $2,900 per capita in 2015, they are followed closely by Norwegians with an average of $2,450. Prima facie, online spending appears to correlate with a country's wealth but the statistics are far from conclusive on deeper analysis – Geographic distance, once considered a factor in contributing to increased eCommerce, appears to bear no correlation.
Over in the United States, the evidence supports the idea that regardless of distance (metropolitan NYC or far-flung Boulder, Colarado), the majority of American consumers want the tactile experiences offered by physical stores.
Online sales are growing but More Offline shoppers are returning
According to the 2016 American Customer Satisfaction Index, the nation's retailers are finally reversing years of declining satisfaction and doing a better job of making their customers happy. US retailers were up 4.7%, scoring 78 out of 100 on consumer satisfaction. Sure, the data did also reveal that online retail was a sales point of leading satisfaction with a score of 83, it was the physical store with the larger improvement.
By a fairly wide margin, the primary motivation for in store shopping was ability to see, touch and feel products. Hand raise, how many of you bought a jacket online which didn't fit right or purchased a watch online and had the excitement ebb on delivery after you realised that the bracelet wouldn't fit immediately and you needed to get it resized? (Cartier has the answer. P. XX). Though statistics show that it is female shoppers overwhelmingly want the tactile experience before purchase; while men want the immediate satisfaction of taking items home with them. Both genders, at both ends of the age spectrum want a true shopping experience.
Destination Shopping beats eCommerce: We need stores like Bvlgari's New Curiosity Shop
The most damning statistic comes from a report from digital think tank L2. As reported to Forbes, there are a growing number of online retailers who are investing in physical stores because online-only is not a viable retail model. Essentially, "walk-in traffic doesn't exist online" while stores can generate organic traffic while building brand equity. You can't homogenise the experience either – if you have the same store concept in every shopping mall on a singular stretch of road, like in Singapore's Orchard Road, the traffic trends reverse downwards. In short, you need more stores like Bvlgari's New Curiosity Shop.
"Old Curiosity Shop" as envisioned by Sotirio Bulgari, was named for a Charles Dickens' novel. It evoked a sense of wonder and curiosity for foreigners who had chanced upon the store on along streets of Via Condotti, Rome. Now, 113 years on, a modern take has been conceived in a new space next to the historic curio boutique on 10 Via Condotti.
While all the trappings of a Bulgari store like Venn chandeliers and assortment of luxurious fixtures can be found in the "New Curiosity Shop", what sets it apart is the mysteries that are hidden in the outlets many drawers and shelves which line walls and floors from corner to corner. A curated selection of objets d'art, Italian decorative arts pieces, mirrors, Chinese porcelain and naturally, high jewellery and Serpenti watches can be found in every nook and cranny. Every visit is an experience and every new curio is a boutique exclusive. For jewellery lovers, it means exclusive editions of the CONDOTTI10. For watch aficionados, it means a 20 piece limited edition Serpenti Twist Your Time with caseback engravings "Only in Rome".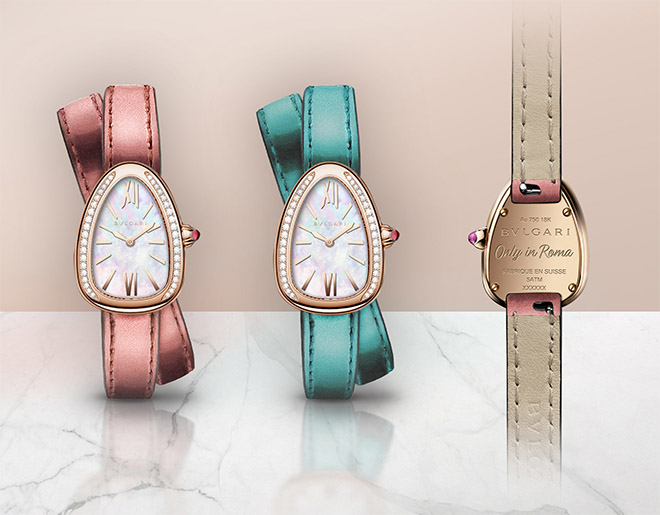 Closer to home, we have Malmaison at Knightsbridge and the latest newcomer, Watch Wonderland at Suntec City. While Watch Wonderland isn't as lush or cultured as Malmaison, watch retail's newest addition makes up for in very cool, affordable timepieces. In one cabinet, you can find watches from Octavio Garcia, the former Chief Artistic Officer at Audemars Piguet. Garcia's offerings, Gorilla Watches were the brainchild with colleague Lukas Gopp, using exotic materials and construction techniques (in a screwed down bezel sort of way, wink wink).
Then there's Arcturus Watches, a Singaporean micro brand with an art Deco lineup founded by Alexander Ian Loh with interesting midcase details and even Mother of Pearl dials. Melbourne Watch Company, founded by former Malaysian Sujain Krishnan, draws muse from Melbourne's icons and hipster ideals.
Finally, a joint study by IBM and the National Retail Federation, reported in Business Insider, showed that nearly all members of Generation Z, those born in the mid to late 1990s, all prefer bricks-and-mortar stores with a caveat:  "Generation Z expects the experience to be intuitive, relevant and engaging" – 67% of Generation Z shop in bricks-and-mortar stores most of the time, with another 31% shopping in-store sometimes. National Retail Federation CEO Matthew Shay concluded, "With technology constantly evolving but some shopping habits remaining the same, retailers need to be agile enough to serve both needs."
Ultimately, a combination of compelling store concepts and unique products have to draw consumers in on the promise of adventure, excitement and discovery. Online stores simply can't deliver the experience as you coast in on bunny slippers and boxer shorts. The future is likely going to be a mixed digital and physical experience, we just have to get the recipe right.
Generation Z has an estimated US$44 billion of buying power.
---