---
Motoring / Cars and Bikes
Ferrari GTC4Lusso T: Family Supercar
Making its appearance at the Paris Motor Show is the Ferrari GTC4Lusso T, the first four-seater with a turbocharged V8 powerplant.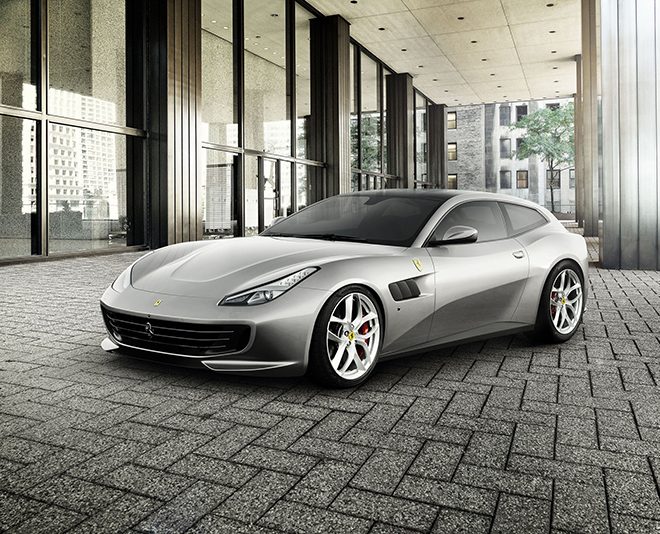 With the Paris Motor Show just around the corner, car manufacturers are releasing information on their latest creations in time for the main event – the Ferrari GTC4Lusso is one such car. Italian automaker Ferrari says the new car is the perfect balance of sporty and sleek. We got the chance to see the model T in person in Singapore last week, and we weren't disappointed. Images from this first-in-Asia launch are included below.
Inspired by the GTC4 Lusso, the new GTC4 Lusso T does far more than add a T to end of the name. Unlike the GTC4 Lusso, the new model is fitted with a turbocharged V8 engine (hence the T). The objective was to allow drivers to have an all-rounded experience, the kind that works for prosaic transportation needs like grocery runs . The earlier model's V12 engine caters to keen drivers and those planning on pan-European roadtrips while the new engine makes the model T (as we've taken to calling the Ferrari GTC4 Lusso T) good clean fun for the whole family.
The four-seater car no longer features a four-wheel drive system; instead it relies on a rear wheel drive that is controlled via a seven-speed paddle-shift gearbox. It does however carry over the four-wheel steering system to the new model and that aids in the high-speed stability and low speed maneuverability. Thanks to the V8, the GTC4 Lusso T is able to manage the race to 100 km/h in just 3.5 seconds. The model T tops out at 320km/h.
The aforementioned four-wheel steering is set up to optimize cornering in an urban context with all four wheels turning in the same direction – many a wide-bodied V12 Ferrari driver has been caught out by the tightness of a bend at low speeds and has been forced to take two or three attempts to exit a junction or take a slip road.
The company also says that the engine, although it sounds wonderful with the taps open should also be suitably subdued at lower speeds in order to help drivers stay alert.
The Ferrari GTC4Lusso T will make its global debut at the 2016 Paris Motor Show which opens to the public on October 1.
---