---
Motoring / Jets
Etihad Airways: Best First Class Airline 2016
You don't need to have your feet on the ground to enjoy the life of luxury, as proven by the new kings of the skies – Emirates, Etihad and Qatar.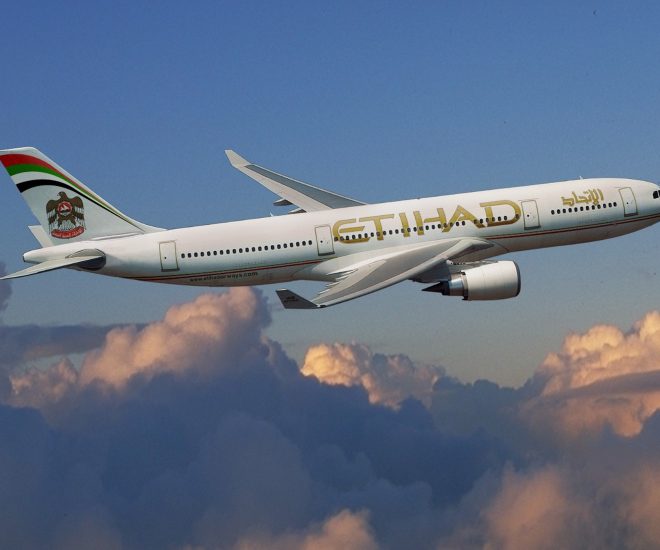 An airline is more than just a means to an end and Skytrax knows this all too well, hence it has been evaluating and recognizing airlines around the world for excellence since 1999. This year, Emirates is crowned king of the skies, as World's Best Airline while Etihad Airways bags top honors in luxury, as the World's Best First Class Airline 2016. Making it a triple-header for Gulf airlines, Qatar Airways is the World's Best Business Class Airline in 2016. No American airlines made the top 10 this year, which you can see at the bottom of this article.
Etihad didn't just bag the award for World's Best First Class Airline. For the second time in its history, Etihad took home two other titles: World's Best First Class Onboard Catering and World's Best First Class Airline Seat for its First Apartments and Suites.
For its part, Emirates returned to the top of the pile this year, displacing perennial rivals Qatar Airways (last year's overall winner) and Singapore Airlines (second last year, third in 2016). Emirates was also crowned best airline for keeping passengers entertained, an award the carrier has won for the last 12 years.
Calum Laming, Vice President of Guest Experience at Etihad Airways, said "The airline is tremendously proud that, based on the results of a huge global customer satisfaction survey, we have yet again been presented with these prestigious awards for the world's finest First Class experience." He added that "We have enhanced the experience even further this year through investment in our products, services and cabins and this is a welcome reward for those efforts."
With nine First Apartments aboard the A380, guests can relax tens of thousands of feet above the ground in spaces that are said to be 74% larger than Etihad's current First Class suites. Within this 39-square-foot space, the airline has installed a Poltrona Frau leather armchair and ottoman that can create a 80.5-inch long bed. Guests also have a dedicated shower room — who said travelling first class was anything but fancy?
To ensure that you never go hungry during a flight, the airline even offers up a sumptuous menu that features fine steaks, sides and sauces that are prepared by onboard Chefs. These professionally trained crew members can even craft a meal based on the request of each passenger for that bespoke dining experience.
Capping off the first class experience with Etihad and cementing its status as the World's Best Airline of 2016, is the First Class lounge & spa. Located at Abu Dhabi International Airport, first class passengers are given access to an array of services such as a fitness room. Cigar lounge, Six Senses Spa, Style & Shave barbers and even a nail bar.
Other awards categories see Cathay Pacific emerge tops for cabin cleanliness, which is always a plus, and marked yet another year of Asian airlines dominating the awards. Indeed, only Qantas and Lufthansa cracked the top 10 best in the world 2016, if one counts Turkish Airlines as Asian. Asian airlines were once again honored for their top-quality crews, with Garuda Indonesia winning "Best Airline Cabin Staff" for the third consecutive year, ahead of All Nippon Airways (second), Singapore Airlines (third), Thai Airways (fourth) and Eva Air (fifth, Taiwan).
In case you are curious, the top 10 airlines in the world for 2016 are as follows:
1. Emirates
2. Qatar Airways
3. Singapore Airlines
4. Cathay Pacific
5. ANA All Nippon Airways
6. Etihad Airways
7. Turkish Airlines
8. EVA Air
9. Qantas Airways
10. Lufthansa
The top First Class airlines are as follows:
1. Etihad Airways
2. Cathay Pacific
3. Air France
4. ANA All Nippon Airways
5. Singapore Airlines
6. Emirates
7. Lufthansa
8. Qatar Airways
9. Qantas Airways
10. Garuda Indonesia
To find out more about the World's Top 10 Airlines 2016, click here.
---