---
Lifestyle
Luxury appliances for yachts: Siemens presents kitchen equipment for cooking stations
With a heritage spanning more than 165 years, Siemens is setting the standard for easy and stylish living aboard your yacht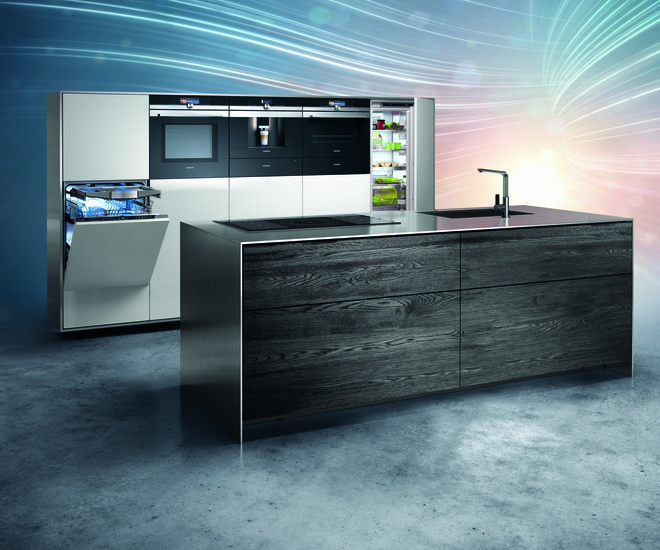 If boating is an important aspect of your life, much time is spent exploring spectacular cruising grounds and enjoying the best of sun, sea and sand. So when you are on board your very own private yacht, it is important to feel as at home on the seas as you are on dry land. As with any appreciation for the finer things that life can offer, enjoying quality comfort is essential to good living.
A well-equipped galley for example, requires only the best equipment to ensure effortless cooking and entertaining with minimal hassle. If you relish the culinary arts, Siemens kitchen appliances offer versatile appliances to meet all your needs, whether it be whipping up a home-cooked meal for family and friends, or indulging in fine cuisine executed by a top-rated chef. From open day galleys, compact cooking stations, to fully-fledged food preparation kitchens, design your ideal space with the brand's extensive built-in range of dishwashers, hobs, cookers, microwaves, fridges, and state-of-the-art ovens promising to save up to 50 per cent of cooking time.
Founded in 1847 by Werner von Siemens, Siemens has been one of the most proficient German industrial and technological brands, with activities spanning the entire breadth of the electrical engineering industry. In Asia in particular, it has been regarded as the leader
in the Hong Kong built-in appliances market for over 20 years. No stranger to yacht design, furnishing and production, Europe's largest home appliance manufacturer supports users and yacht owners with a comprehensive collection of quality electric appliances for easy living. To keep your home-on-the-sea in tip-tip condition, do also consider some of the brand's "heritage home innovations" (the brand was the first to develop such products) like Siemens vacuum cleaners, now a far cry from its original 1906 ancestor the "Dust suction pump," which weighed over 50 kg; and built-in washing machines and dryers.
Created with a passion to improve the lives of mankind, Siemens built-in appliances are not only designed with a strong contemporary stylistic awareness but also bears consistent and exceptional performance that allows one to move seamlessly from the galley to the living area, satisfying the most diverse demands of modern seafaring living. Eco-conscious seamen would also be glad to know that the brand's products are energy efficient, delivering high-quality energy- saving performances that match well with an eco-lifestyle.
Celebrating over 165 years of superb workmanship and engineering, Siemens products strike the perfect balance between style, design and cutting-edge technology, receiving continuous accolades from various major international design awards, including iF and reddot. A leader and expert in the built-in home appliances market, the brand also prides itself on providing experienced specialists to assist clients with bringing their inspirations and ideas into reality, as well as delivering professional and efficient after-sales service to ensure that all enquiries are well met and addressed.
With products that are well conceived, user-friendly and designed for comfort, Siemens' manufacturing pedigree makes it an outstanding appliance brand-of-choice for outfitting your yacht.
This article was first published in Yacht Style 37.
---