---
Lifestyle / Gastronomy
David Thompson Wins Lifetime Achievement Award
Thai-inspired Aussie chef recognized by Asia's 50 Best Restaurants for his dedication.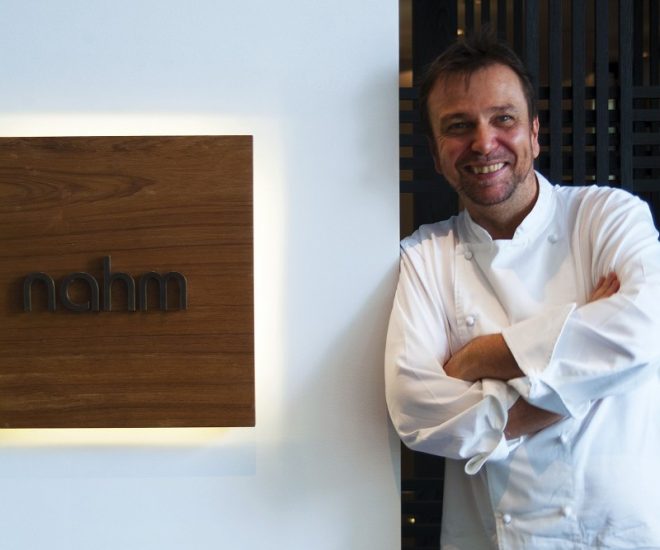 David Thompson's staunch traditionalism finally paid off, as the Thai-dedicated Australian chef became the 2016 recipient for the Lifetime Achievement Award in this year's edition of Asia's 50 Best Restaurants. His restaurant, Nahm, happens to be one of the hottest dining places in Bangkok, but the Michelin-recognized chef (for his London establishment) has an international influence range, extending to Singapore, where his other restaurant Long Chim is situated.
The celebrity chef's restaurants have been aptly named by critics as Temples of Thai Gastronomy. Despite his Aussie roots, Thompson has dedicated his time to tracking down the centuries-old cookbooks of Thai matriarchs in order to serve up authentic flavors. For his efforts, he's considered an honorary Thai, and he's even released some books detailing in-depth recipes and looks into the history of the cuisine.
Among his claims to fame are scoring a Michelin star within six months of Nahm's opening in London, and scoring the No. 1 spot on Asia's 50 Best Restaurants in 2014 for the Bangkok outlet at the Metropolitan Hotel. When he receives his award on February 29 at a gala ceremony, he can add one more to the record.
---