---
Lifestyle
Activity Tracker Vs. Mobility Device: Machine War
One counts the steps you take. The other, well, takes those steps away. Which offers more bang for your buck? We try to find answers…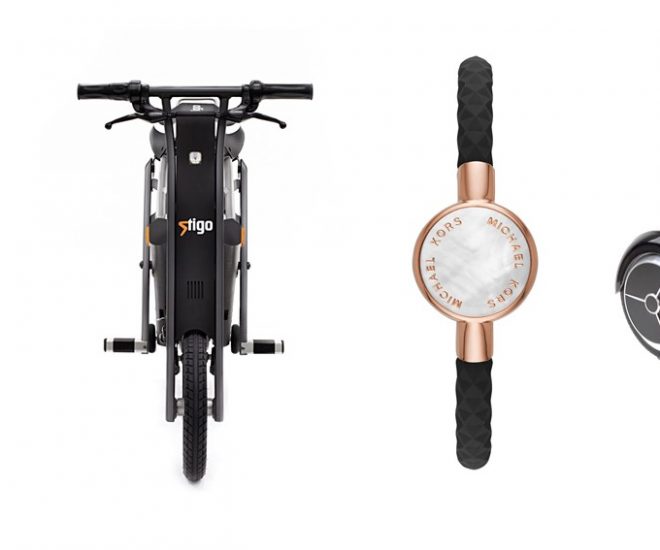 One counts the steps you take. The other, well, takes those steps away. But, between the modern activity tracker and the sci-fi-looking mobility device, which offers more bang for your buck? Our friends at L'Officiel Singapore scoure the Internet and pound pavements to find out.
---
The Activity Tracker
Style: The look of wearable activity trackers has evolved by leaps and bounds over the last couple of years, going from Silicon Valley-tack to real arm-candy-worthy. Californian company Fitbit even teams up regularly with fashion designers such as Tory Burch, Vera Wang and, most recently, Public School's Dao-Yi Chow and Maxwell Osborne to design highly desirable limited-edition models.
Score: 5/5
Functions: It does more than just count steps. Today, many activity trackers tell you how well you're sleeping, how efficient your heart rate is and how hard you're pushing yourself in your workouts. What's even more impressive is that the new Apple Watch Series 2 and Fitbit Charge 2 now come with clever, guided breathing sessions to help their wearers relax as well.
Score: 5/5
Portability: The activity tracker gets top points for being unobtrusive and easy to wear and match, and because many now tell the time as well, you don't even need a watch.
Score: 5/5
User-friendliness: Those like the new Apple Watch Series 2 and Fitbit Charge 2, which come with way more functions than the rest, will inevitably require more time to explore.
Score: 4/5
Cost: Incredibly affordable for the functions they pack. From S$159 for the Michael Kors Access to S$548 for the Apple Watch Series 2 in rose gold aluminum.
Score: 5/5
---
The Mobility Device
Style: It looks more 2106 than 2016. The mobility device gets style points for its cool, futuristic appeal.
Score: 5/5
Functions: It gets you to where you want to go with speed (you get a lot of attention from passers-by in return), and that's pretty much all it does. Great for someone who is perpetually in a rush.
Score: 3/5
Portability: Many in the market right now are collapsible, but not entirely convenient to carry. The mobility devices, in their folded or tucked-away forms, still take up some room and might be difficult to take around in crowded establishments such as malls or supermarkets.
Score: 3/5
User-friendliness: If balance is not an issue for you, the mobility device works like a dream. Switch it on and you're good to go.
Score: 4/5
Cost: Prices go up to S$2,249 for the Stigo electric scooter.
Score: 3/5
All mobility devices featured here (except the Deux Cruiser hoverboard) are available at Tangs.
This story was published first in l'Officiel Singapore.
---