---
The Lux List
New York Tops List of Cities with the Most Billionaires
22 Singaporeans made it to the Forbes 2019 Billionaires list but the city state has yet to make it to the Top 10 cities with the most billionaires index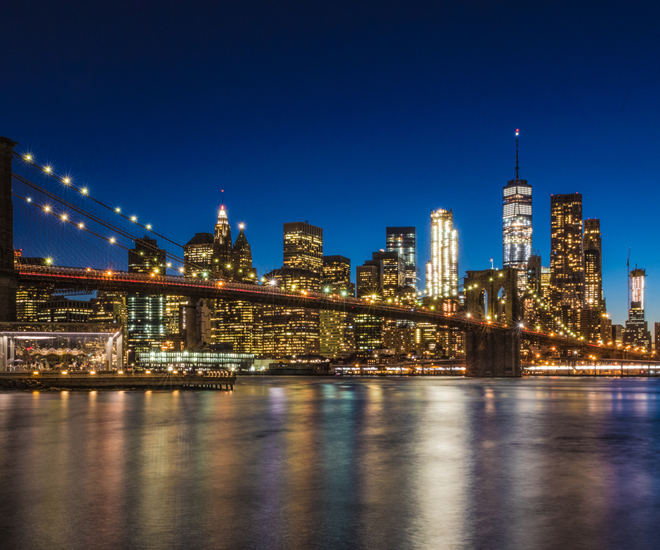 The Forbes 2019 Annual World's Billionaires list features a total of 2,153 billionaires. It's a drop from 2018 list with China taking the brunt of the fall. The Middle Kingdom added the most newcomers to the list this year, but also the most drop-offs, contributing to the total of 60 names dropped off in the Asia Pacific region. Meanwhile, in the city of Crazy Rich Asians, 22 Singaporeans made it to the list.
The usual suspects of ultra high net worth individuals included property siblings Robert and Philip Ng, United Overseas Bank chairman emeritus Wee Cho Yaw, early Facebook founder and naturalised Singaporean Eduardo Saverin, Valencia football club owner Peter Lim and Haidilao chairman Zhang Yong. Sadly, these men, with a combined wealth of US$71.3 billion, were not enough to catapult Singapore onto the top 10 list of cities with the most billionaires. 551 of the world's richest individuals are concentrated in these 10 cities with New York topping the list.
New York Tops List of Cities with the Most Billionaires
New York has been home to the most billionaires for the last five years. For 2019, New York's 84 richest individuals had a combined net worth of $469.7 billion, greater than the annual GDP of even Austria, one of the 14 richest countries in the world.
Speaking of countries, China earns the glory of country with the most cities in the top 10. 145 Chinese billionaires live in Beijing, Shanghai and Shenzhen, accounting for 45% of the entire country's list of ultra high net worth individuals.
The list of Top 10 cities with the most billionaires remains largely unchanged from 2018, only that some of the cities have gained or lost their relative positions in relation to each other with San Francisco seeing the biggest jump, moving up from No. 10 to No. 7, taking Mumbai's place in the process and with the upcoming public listing of AirBnB, Pinterest and Uber, San Francisco is expected to move up the list in 2020.
10. Mumbai
Home to 37 billionaires with a total net worth of $184.4 billion. The richest among them? Mukesh Ambani, $50 billion, mostly from oil and gas holdings.
9. Seoul
City with 38 billionaires and a total net worth of $99.9 billion. The richest Seoul resident? Obviously Samsung chairman Lee Kun-hee with $16.9 billion.
8. Shenzhen
39 billionaires with a total net worth of $190.5 billion. Tencent CEO Ma Huateng tops the list of ultra high net worth Shenzhen natives with $38.8 billion.
7. San Francisco
With the tech industry leading the boom, San Francisco has moved up the ranks, displacing Mumbai with 42 billionaires and a total net worth of $109.2 billion. The richest of them all? Facebook cofounder Dustin Moskowitz, $11.1 billion. Coinbase CEO Brian Armstrong is the world's first Crypto-Billionaire and he also hails from San Francisco.
6. Shanghai
Home to Pinduoduo, founded by ex-Google engineer Colin Huang, the fast growing e-Commerce app has been described by many to be a Facebook-Groupon mashup. Fortune reported the IPO of the company as "more expensive than Alibaba and Facebook". Hence, it goes without saying that Huang tops the list of Shanghai's richest 45 billionaires with $13.5 billon, contributing to the city's richest total net worth of $110.7 billion.
5. London
With 55 billionaires and a total net worth of $226 billion. Mikhail Fridman, $15 billion, founder of Alfa Bank, the largest non-state bank in Russia carries dual citizenship in Israel but he mostly resides in London, topping the city's list of billionaires.
4. Beijing
The Chinese capital makes the top 5 list of cities with most billionaires with 61 ultra high net worth individuals, contributing to a total of $193.3 billion. Topping the list is Commercial real estate titan Wang Jianlin, founder of the conglomerate company Dalian Wanda Group, China's largest real estate development company, as well as the world's largest movie theater operator, with $22.6 billion. Like San Francisco, Beijing is almost home to a Crypto-Billionaire, 33 year old Jihan Wu, founder of China's largest cryptocurrency mining-chip company.
3. Moscow
Unofficially, LUXUO is pretty sure the richest, if not the world's wealthiest, Muscovite is Vladimir Putin but officially, natural gas oligarch Leonid Mikhelson with $24 billion tops the list of 71 ultra high net world Muscovites with a combined total net worth of $336.5 billion.
2. Hong Kong
79 billionaires with a total net worth of $355.5 billion; topping the list is the recently retired real estate mogul and multi-conglomerate founder, Li Ka-shing with $31.7 billion. Li is the 23rd richest person in the world.
1. New York
Concrete jungle where dreams are made of, New York tops the list of city with most billionaires with 84 ultra high net worth individuals with a combined net worth of $469.7 billion. Richest of them all? Michael Bloomberg, cofounded financial information and media company Bloomberg LP, with $55.5 billion. A committed philanthropist, Bloomberg has given away $8 billion to charitable causes in his lifetime.
According to Forbes, Singapore was ranked 13th city with the most billionaires in the world on Forbes' 2016 list.
---