---
Style / Fashion
Phillip Lim Stops to Smell the Flowers
3.1 Phillip Lim finds a unique way to celebrate a milestone.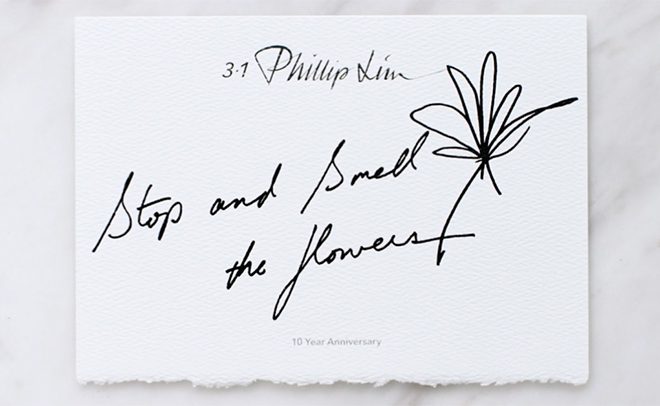 To celebrate his decade-long presence in the industry, Phillip Lim, the co-founder of 3.1 Phillip Lim, sought to do something different. Instead of diving into the past to feature memories of his accomplishments, the designer released a short documentary film that focused on his present.
"Stop and Smell the Flowers" sees the designer and his team on their journey to showcase the brand's 10 Year Anniversary Spring 2016 Runway Show. Together with the artist Maya Lin, the designer put together a unique runway that reflected the inspiration and philosophy behind the runway show. To read more about the documentary, head to L'Officiel Singapore.
---