---
Style
The First Officine Panerai Boutique Opens In Melbourne
Panerai has opened its first boutique on one of the most renowned streets in Melbourne to offer an exclusive shopping experience for watch lovers.
The First Officine Panerai Boutique Opens In Melbourne
If you happen to be in Melbourne, do drop by the newly opened Officine Panerai on Collins Street. This is the first boutique in Australia opened by the Florentine luxury watchmaker, with concept designed by Patricia Urquiola to deliver an exceptional retail experience for shoppers.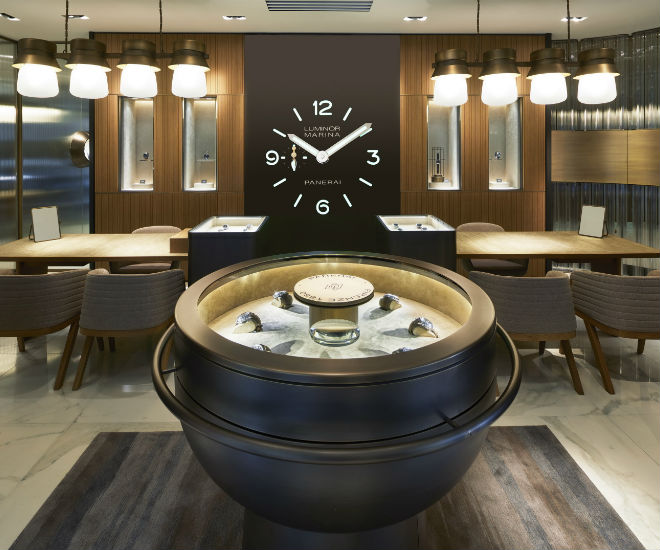 Sprawling across an area size of 60 sqm, the Panerai Melbourne boutique houses Panerai's watch collections for enthusiasts and collectors.
Designed exclusively for Panerai, Patricia Urquiola, a celebrated Spanish architect and designer, reinterpreted the aesthetic and technical codes of the watch house to align with the brand's DNA.
The distinctive elements used in this boutique are bronze, wood and a special corrugated glass, undulating and transparent, a clear reference to the world of the sea and ships, as are the brass lights and the sales counters with their details of wood.
The two special external windows are made of groovy glass to offer an upclose glimpse of the watches from the outside.
What reveals is a boutique that offers a welcoming and sophisticated ambiance, where clients can feel relax in a luxurious and intimate setting, and at the same time, admire the technical beauty of Panerai watches.
With the opening of a new Officine Panerai in Melbourne, Australia, Panerai now has 75 boutiques throughout the world.
Visit Panerai for more information on the new watch collection.
---