---
Properties / Luxury Homes
Vancouver: Foreign Buyers Taxed, Prices Rocket
One of the top migrant destinations, Vancouver has imposed a controversial tax on foreign buyers in a bid to control sky-high prices.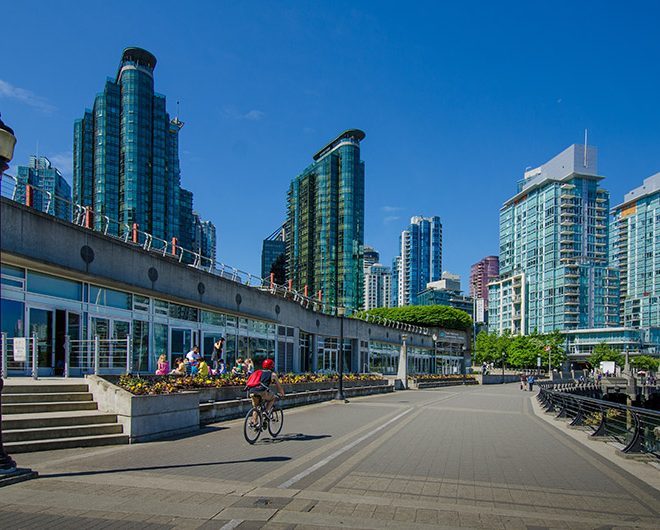 Besides being educated and skilled, those keen on migrating to Vancouver will have to be exceedingly wealthy. Since August 2, buyers who are not citizens or permanent residents in the country, have had to bear a 15% transfer tax when acquiring homes.
For Singaporean computer scientist Eric Kong, the tax is a spanner thrown into the works of his family's ongoing relocation. "It's a complete shock, a nightmare. If I'd known this, we would've gone somewhere else", Mr Kong told The Straits Times. He will have to fork out an additional CAD 114,000 ($118,402) to seal the deal for a home that costs CAD 775,000 ($804,819).
Vancouver is one of the world's top migrant destinations – loved for its clean streets, good infrastructure and non-discriminatory policies – but the controversial tax could wreck its repute, observers said. Canada's Finance Minister Michael de Jong explained that the tax was imposed to calibrate foreign demand and cater to local needs. A poll by Angus Reid Institute showed that 9 in 10 residents supported the tax, although they expressed doubt that it would taper foreign demand.
How high are prices exactly?
In the last decade, price gains in Vancouver have outstripped that of major cities such as London, New York and San Francisco. A Royal Bank of Canada index found that home ownership in the city currently takes up 90.3% of median household income, prior to taxes. "Clearly, owning a single-detached property at current prices in Vancouver is a luxury that very few locals can afford", the bank's economists Craig Wright and Robert Hogue said in a report.
Home prices have fluctuated in the last decade but have been on an uphill climb since mid-2013, according to the Canadian Real Estate Association. Composite home prices gained 32.6% in July, as compared with a year earlier.
Realtor Mark Goodman told Metro Vancouver that sky-high prices have made renting an option. Rents are rising in Vancouver and a 20% increase is expected by the end of 2016. "Rents are finally catching up to (the) housing market", Mr Goodman said. "It's not just a trend, it's something very significant in the marketplace".
China's Billionaires: Buyers of today
Official figures show that 90% of homes in Vancouver cost more than CAD 1 million ($1.04 million). This is a 65% increase from a year ago. Over a five-week period this summer, foreigners injected a whopping CAD 1 billion ($1.04 billion) into Vancouver's real estate.
Media reports have linked some of these purchases to Chinese billionaires. "The wealth here pales in comparison to the wealth in China", broker Clarence Debelle told Bloomberg. "I show homes every day to Chinese families from Shanghai, Beijing, cities I've never heard of, and sometimes it's just the mother and kids because the father is working", he said.
A look into the future
While the tax is unlikely to curb demand from the ultra-rich, it could deter other buyers with tight relocation plans. In the long run, it may take a toll on migration rates, affecting sectors of the job market where foreign expertise is needed.
In the past 12 months, sales of detached houses in Greater Vancouver have falled 47.6%, while total sales were down 32.6%, according to The Globe and Mail. Buyers may look to Toronto for home purchases, the bank added. "Barring the levying of a similar tax, foreign investors could switch focus to the more affordable Toronto market",
TD Bank explained.
This articles was first published in Palace
---