---
Properties / Luxury Homes
PALACE 17: 5th Anniversary Issue
PALACE 17 celebrates five years with a special anniversary issue.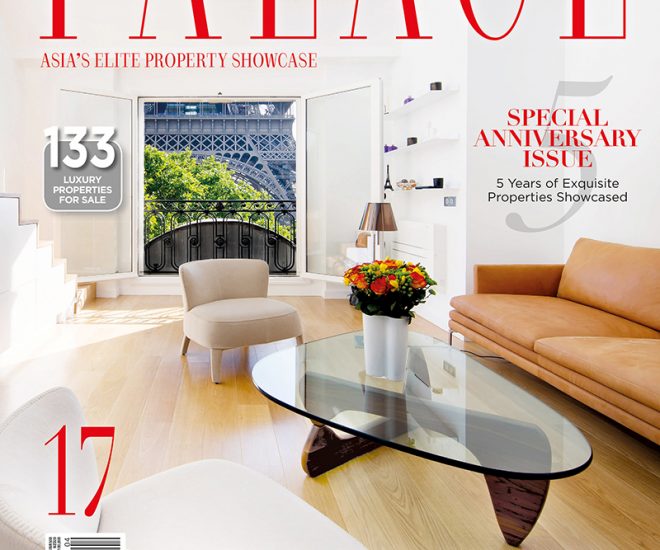 The month of October was a memorable one for the team behind PALACE magazine. Along with the SINGAPORE RENDEZVOUS, they also launched their much-anticipated Special 5th Anniversary Issue, which is now available. To celebrate the milestone and the launch, PALACE magazine invited guests to the Raffles Marina during the luxury lifestyle showcase event.
In the issue, PALACE brings readers on a trip around Europe to find out more about purchasing a house on one of Amsterdam's canals. They also tell you why Helsinki, Finland is the new destination for travelers from Asia and what this means for its local property market. A feature for this issue, is an investment series that shines the spotlight on Greece as well as the impact of the Brexit effect.
To help celebrate the 5th Anniversary Issue, PALACE has included a special selection called The High Five. It will feature the most extravagant homes and unique castles that are for sale as well as the most expensive residential streets and cities around the world. In 'PALACE Residence', we take a look at five unique luxury properties around the world including a historical chateau in Brittany, France.
In PALACE Lifestyle, readers can learn a little more about the hottest cars of the moment as well as the launch of the new SL87 by Sanlorenzo. PALACE Finder offers a classified listing of Asian and international properties. To round off the issue, the team explores the connection between the world of high fashion and furniture design.
---