---
Motoring / Cars and Bikes
Lexus Powers Up Households with Hybrid Cars
The Japanese firm pledged S$50,000 to help more than 200 low-income households with their utilities bills.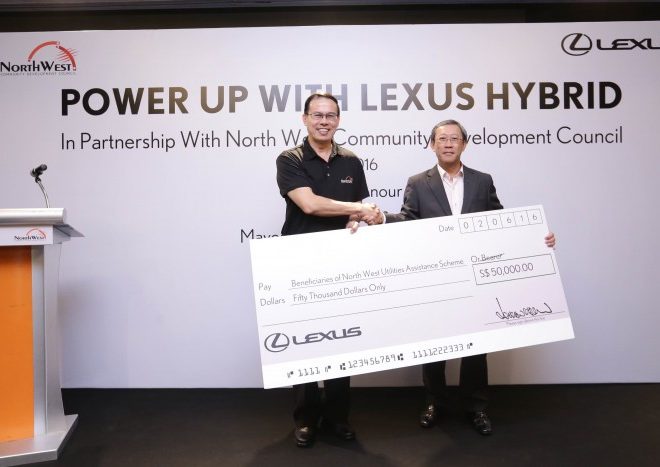 Aptly named Power Up with Lexus Hybrid, the Lexus car company gives back to society by powering up homes with the energy saved from its 400 hybrid cars sold in Singapore last year.
Held June 5 – in conjunction with World Environment Day – Lexus' latest campaign saw the Japanese automobile marque pledge S$50,000 to the "North West Power Up Scheme", an initiative by the North West Community Development Council that provides utilities' vouchers to underprivileged families under the Pay-As-You-Use (PAYU) scheme. These families often face imminent disconnection or have already had their electricity disconnected and the S$360 granted to each household annually will go a long way in helping them with the costs.
This Corporate Social Responsibility (CSR) campaign is only one of the many initiatives Lexus has rolled out in an effort to conserve the environment, while giving back to society. Having invested heavily in decades of research and development, the Lexus Hybrid technology is one of the industry's most efficient. It is then no wonder that the firm has sold more than a million hybrid cars globally since its inception in 2005.
The campaign was officiated by William Choo, Commercial Director of Lexus Singapore at the Lexus Boutique, where he presented a cheque of S$50,000 to Dr Teo Ho Pin, Mayor of North West District.
---