---
Motoring
SINGAPORE RENDEZVOUS Interview: Bart Kimman, Northrop And Johnson
Before the highly anticipated SINGAPORE RENDEZVOUS, we visit Bart Kimman the Director in Asia for Northrop and Johnson to learn more about the brand.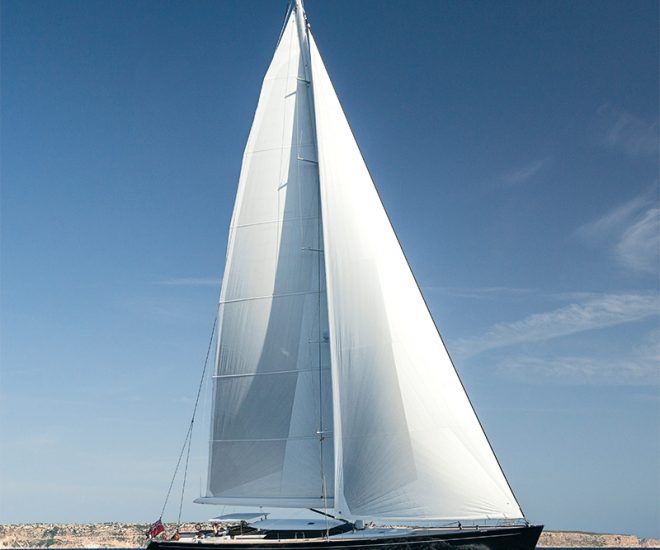 We are counting down the days until the SINGAPORE RENDEZVOUS and in the lead up to the luxury lifestyle event, we have been meeting with a few of our partners. One such partner is Northrop and Johnson, a yacht brokerage firm that is set to make its presence felt at the event later this month. We catch up with Bart Kimman, the Director of Northrop and Johnson in Asia to find out more about the brand and what we can look forward to.
What are the main areas of excellence of Northrop and Johnson?
Northrop and Johnson is a global yacht brokerage with a very strong presence in the USA, Europe and Asia-Pacific region. Our focus is on Yacht Sales, from brand new constructions as well as pre-owned vessels. We also focus on Yacht Charter in the Caribbean, Mediterranean and Asia as well as Yacht Management that encompasses safety, crew, maintenance, destination planning and services.
The yacht size that we consider our strength is 70'-280', both sail and power and we concentrate on quality yachts from renowned shipyards. The yachting expert since 1947, Northrop and Johnson stands for professional support of yacht owners with a strong emphasis on an expert approach to the process of selling, purchasing or chartering yachts including the back up of solid contractual arrangements.
Northrop and Johnson Asia are prominent members of the key industry associations including MYBA, FYBA, and AYSS. Northrop and Johnson Asia was established in 2008 and has continued to grow in the Asia pacific Region for eight years, culminating in two consecutive "Best Charter Company in Asia awards."
Where are you based in Asia? How do you cater to an Asian audience? What unique services do you provide?
We have offices in Nanjing China, Hong Kong, the Philippines, Vietnam, Singapore and Thailand (Phuket). Northrop and Johnson is the only full-fledged global brokerage house with an Asia-wide network and the capabilities to offer global level services on the sale, purchase, charter and management of large yachts.
Chartering a yacht or looking at buying one, how do you tackle these sensitive questions?
The Northrop and Johnson sales brokers, charter brokers and yacht managers are all professionally qualified and adhere to a strict code of conduct set by the various industry associations. This provides a client with the assurance that there are no surprises when he buys, sells or charters a yacht. Our global reach provides a buyer or seller a much larger market place to operate.
Northrop and Johnson's network has some 3,000 international yacht brokers globally. This facilitates dealmaking beyond the borders of Asia and allows for demand and supply to meet in an efficient manner.
How do you ensure an Asian buyer is in good hands when looking at buying a semi or fully customized yacht?  
Northrop and Johnson have, over time, constructed a number of custom built superyachts in most of the well-known yards in the world. The combined expertise warrants that a client buys at the right price with a contract, that above all, protects his asset and guarantees that the yacht is built to the standards agreed. It requires professional expertise with the knowledge of yachting traditions that give the client what he wants at the right price.
Why are you bringing the ZEELANDER range to Asia? Tell us more about this unique Dutch shipyard and their specific yacht design.
At the international boat shows we have seen an increased demand for luxury tenders, toys and pocket super yachts. After looking at most of them we felt that ZEELANDER offers a unique combination of elegance, quality finish and outright performance. We know this pedigree is liked in Asia and when ZEELANDER offered us the opportunity to represent them we accepted.
An Asian premiere at the SINGAPORE RENDEZVOUS, this is a substantial move and announcement. Anything specifically planned for the show and potential buyers?
To us most boat shows in Asia lack the B to C element. Over time they become tradeshows with hardly an increase in the visitor base. The organizers of  SINGAPORE RENDEZVOUS are very professional marketers of luxury products and we feel confident they will pull off a great event.
Your best experience as a yachtsman and yacht broker in Asia?
Asia being an emerging market gives one the opportunity to introduce newcomers to the lifestyle of yachting. When this is done successfully it gives me great satisfaction and it is like giving something back to the yachting community that has treated me so well ever since I was a young boy with my first sailing dinghy!
The word "Yacht", of British or Dutch origin?
No argument, the Dutch named their pleasure vessels yachts, because they were fast and could chase each other like in a race. Yacht in Dutch means hunt or chase. Pleasure vessels were used in Holland long before the Brits started using them. Being Dutch does not help making this statement, but perhaps I should write a little article for you to give more scientific evidence of this fact.
More info and tickets on SINGAPORE RENDEZVOUS website
---