---
Motoring / Jets
Delta Expanding First Class on Domestic Flights
US carrier Delta is to buck the airline trend of shrinking premium cabins by increasing first class capacity on its domestic flights, perhaps hinting that a recovery in luxury travel may be on the cards. The airline announced last week that from this fall it is to offer first class on all internal US flights […]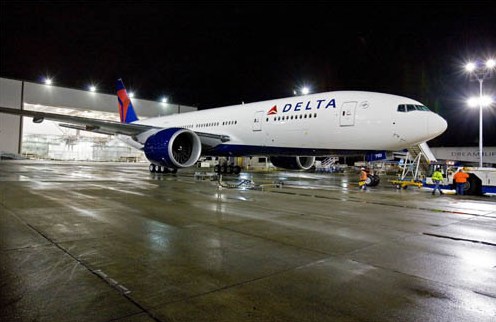 US carrier Delta is to buck the airline trend of shrinking premium cabins by increasing first class capacity on its domestic flights, perhaps hinting that a recovery in luxury travel may be on the cards.
The airline announced last week that from this fall it is to offer first class on all internal US flights longer than two and a half hours, an increase of some 50 routes from the current first class availability.

Premium seats (first and business class) currently make up some 11 percent of the carrier's domestic seats, with passengers who are prepared to pay the extra bucks for first enjoying meals with a china and linen service, pre-departure beverages and complimentary cocktails, beer and wine.
First class travel has become a rare commodity recently due to the economic downturn, with figures from airline industry body IATA suggesting that the number of people enjoying the premium experience fell by 15.8 % during 2009.
As passengers increasingly switched to cheaper seats, some carriers began to shrink their first class services or in some cases stripped the expensive cabins from aircraft altogether.
In February, a report in the Australian Financial Review suggested that Australian flag-carrier Qantas was to slash the number of aircraft featuring first class cabins from 30 to 12.
However, the significant sums of money being pumped into "passenger experience" by some airlines suggest that not everyone believes that the days of luxury travel are over — Delta alone is spending $1 billion (€820.6 million) on revamping its 700-aircraft fleet.
This week, German flag-carrier Lufthansa is set to show off the new first class cabin on board its A380 at the Asia Luxury Travel Market, which runs June 14-17 in Shanghai, China.
The cabin was unveiled in May as a competitor to the sumptuous first class cabins offered on board the A380 by Singapore Airlines, Emirates and Air France.
Source: AFPrelaxnews, 2010
---