---
Lifestyle
And the best city in the world to move to is…
Vienna offers the best quality of life of any city in the world according to the latest global survey from the consulting firm Mercer.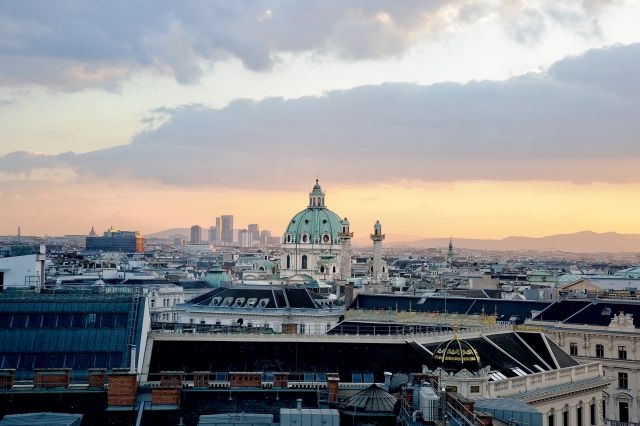 Vienna has emerged as the city with the highest quality of living in a ranking that looks at everything from political stability, social and economic environments, housing and public transportation.
According to Mercer's annual Quality of Living report, the Austrian capital boasts the best living conditions in the world for expats. Vienna outranked 223 cities, and is followed by Zurich, Auckland, Munich and Vancouver.
The survey will help multinational companies come up with fair compensation grids for employees who are placed on international assignments.
Given that Europe enjoys a high overall quality of living — be it health care services, recreational facilities or levels of crime — it's no surprise that European cities dominate the list.
The report provides a regional breakdown. In North America, Canadian cities dominate the top 5 list with Vancouver leading the charge, followed by Ottawa, Toronto and Montreal. The lone American representative is San Francisco.
A similar phenomenon is seen in Asia, with Japanese cities Tokyo, Kobe, Yokohama and Osaka occupying four of the five top spots. The highest-ranked Asian city, meanwhile, is Singapore, which ranked 25th globally.
Here are the Top-ranked cities in regions around the world:
Top 5 overall
1. Vienna, Austria
2. Zurich, Switzerland
3. Auckland, New Zealand
4. Munich, Germany
5. Vancouver, Canada
North America
1. Vancouver, Canada
2. Ottawa, Canada
3. Toronto, Canada
4. Montreal, Canada
5. San Francisco, USA
Central and South America
1.Pointe-à-Pitre, Guadeloupe
2. San Juan, Puerto Rico
3. Montevideo, Uruguay
4. Buenos Aires, Argentina
5. Santiago, Chile
Europe
1. Vienna, Austria
2. Zurich, Switzerland
3. Munich, Germany
4. Dusseldorf, Germany
5. Frankfurt, Germany
Asia
1. Singapore
2. Tokyo, Japan
3. Kobe, Japan
4. Yokohama, Japan
5. Osaka, Japan
Australasia
1. Auckland, New Zealand
2. Sydney, Australia
3. Wellington, New Zealand
Middle East
1. Dubai, United Arab Emirates
2. Abu Dhabi, United Arab Emirates
3. Port Louis, Mauritius
4. Durban, South Africa
5. Cape Town, South Africa
---