---
Lifestyle
SINGAPORE RENDEZVOUS: Epicurio Wine Fair
With the SINGAPORE RENDEZVOUS underway, we check out the Epicurio Wine Fair that will certainly be of interest to wine lovers.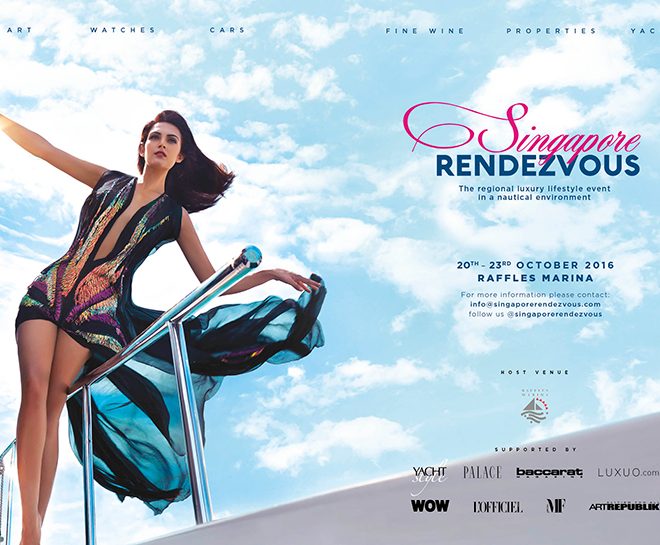 In case you have yet to discover the lineup for the SINGAPORE RENDEZVOUS, we are on hand to provide you a quick rundown of what is in store. Today, the team behind Epicurio was on hand to kick off the Epicurio Wine Fair at the Raffles Marina. The Epicurio Wine Fair will run from 4 to 6 pm each day.
Over the next three days, wine lovers and aspiring sommeliers will have a chance to sample over 50 boutique and fine wines. From brands such as Vintec Cellar, Riedel Glass and Fiji Water, the Epicurio Wine Fair awaits. Apart from the wide selection available at the SINGAPORE RENDEZVOUS, the wine fair is also a chance for visitors to learn more about the Epicurio App. Created by Clement Hochart and Nikhil Gupta in November 2015, the app is a platform through which wine lovers and experts alike can provide reviews and tasting notes.
At the Epicurio Wine Fair, the experienced users of the app will be on hand to show new users the best ways to utilise the functions on the app. While the wine fair is expected to run for two hours each day, guests will be able to enjoy wines and spirits from Epicurio all-day at the VIP Lounge. Bottles previously tasted at the Wine Fair tasting sessions, will be available for purchase at the VIP Lounge. With a view of the yachts and a perfect spot to catch the sunset, the Epicurio Wine Fair is the perfect place to be.
---