---
Culture
Recycling Made Easy: Nespresso on Wheels
Now you can drop off your used coffee capsules, while learning more about Nespresso's extensive recycling initiatives.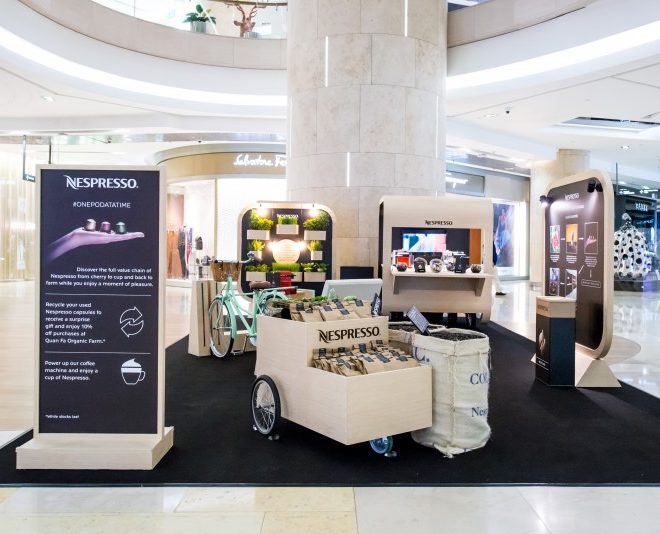 Following its One Pod at a Time campaign, Nespresso will soon make recycling an effortless affair with "Nespresso on Wheels", a mobile coffee bar that is set to make an appearance at various locations in Singapore.
After the first session at ION Orchard from 25 – 26 June, the mobile coffee bar will also stop at convenient locations such as Raffles City and One Raffles Place, where it will collect used Nespresso capsules from Club Members and in exchange, hand out a meaningful gift – a wheatgrass growing kit and Quan Fa voucher. The public can also gain a better understanding of the coffee company's closed-loop coffee experience, and witness first-hand, the fresh organic vegetables that are proudly grown with used coffee grounds as compost by Quan Fa Organic Farm. As proof that its machines are energy-efficient, customers can also enjoy a complimentary cup of Nespresso coffee by pedaling on a bicycle that powers up the machine.
If you missed "Nespresso on Wheels" at ION Orchard, here's when and where you can catch the other two sessions:
4 & 5 July 2016 – One Raffles Place, Level 1
25 to 31 July 2016 – Raffles City, Level 1
Visit Nespresso.com or Nespresso Facebook Page for more details.
---